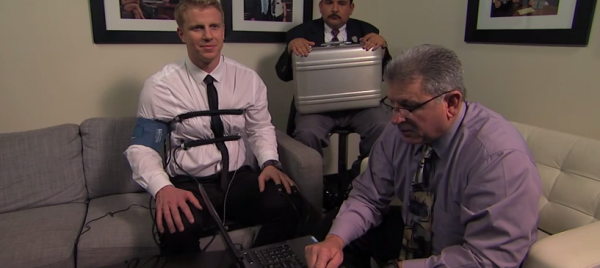 After evangelical Christian Sean Lowe met his new wife Catherine on The Bachelor, they stated publicly that they would not have sex until they were married.
Jimmy Kimmel – along with the rest of America — found this hard to believe.
On a recent show, he asked them to take a polygraph test and be questioned about the premarital, sexual activity.
Surprisingly, they agreed.
Watch the test and find out the results below.
Read more on the Patheos Faith and Family Channel and follow Nancy on Twitter and Facebook!