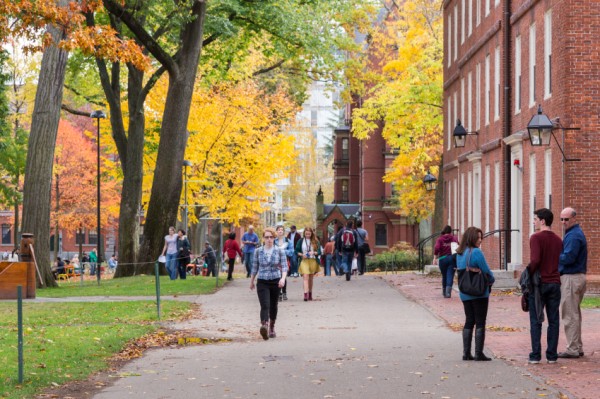 The Left's weapon of choice may be dividing the country, but it's not winning converts.
In the late summer of 1991, I think I might have been the most insecure person alive. I was driving a Ryder van from Georgetown, Ky., (my hometown), to Cambridge, Mass., to start my first year at Harvard Law School.
I was pretty sure the admissions committee had made a mistake, or — at the very least — I'd just squeaked in on some kind of redneck affirmative-action plan. I'd done well in school, but I was hardly an imposing academic specimen, graduating from a public high school in rural Kentucky and then a small Christian college largely unknown (at the time, at least) outside the Southeast. I spoke no foreign languages. Aside from a short-term mission trip to Honduras, I'd spent virtually no time outside the United States. I hadn't started any nonprofits, had done nothing much to "change the world," and my athletic accomplishments were limited to a mediocre intramural sports career. In short, I felt like I was a pretty ordinary person going to an extraordinary place, shortly to be surrounded by extraordinary people.
To prepare for what I thought would be the intellectual challenge of a lifetime, I devoured book after book in the summer before law school — books on Christian apologetics (I figured I'd have lots of conversations about my faith), books about the law-school experience itself, and books on the history and development of the law. Without the Internet, my research about the Ivy League experience was limited. If a story wasn't in the
Lexington Herald-Leader
or in my weekly
Newsweek
, chances are I didn't know about it. So, truth be told, when I presumed I was facing a primarily intellectual challenge, I had no idea what I was walking into.
In the academy, the early Nineties represented the first peak of political correctness, with routine shout-downs, speaker disruptions, and the growth of an unapologetic speech-code movement. But I wasn't aware. Today, we take for granted how quickly we can research any new environment, prepping ourselves at least for a version of reality. Not long ago, if we happened to miss a news article or a news broadcast, we just missed it. And I had missed 99 percent of the reporting on the world of PC.
My first few days of law school, I focused on making friends, and I found out that virtually everyone was intimidated by the prospect of the Socratic method. I was surrounded by the most leftist people I'd ever encountered, but it was all civil. For a short time, politics took a back seat to academics. We were all scared together.
Then I opened my big mouth. [Continued on Page 2]