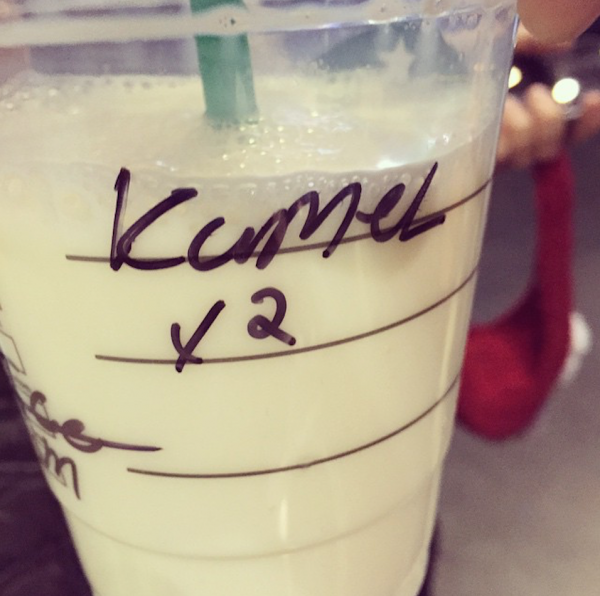 When I was in New York with my 16 year old daughter a few of months ago, I jumped into the Starbucks in Times Square and got some coffee to warm me up. She ordered milk. "Name?" the barista asked her as he reached for his Sharpie.
"Camille."
I've always loved her name. There's artist Camille Pissarro, there's the little Camille who inspired Van Gogh, and — of course — the eponymous Greta Garbo movie. Though it's a classic name, people sometimes struggle with the spelling. People have misspelled it as Camile or Camilla. But nothing was quite like what happened in Times Square.
We got quite a laugh when her order was up and discovered this is how the Starbucks employee decided to spell her name:
Kumel
With that backdrop, my family laughed quite a bit at this Saturday Night Live parody.
Read more on the Patheos Faith and Family Channel and follow David on Twitter and Facebook.