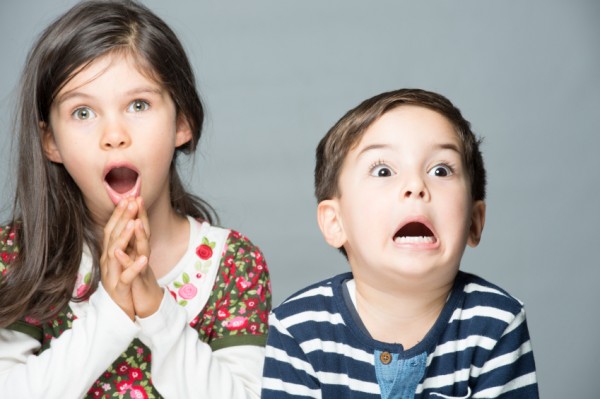 Flannelgraphs.
Orange drink with wafer cookies.
Father Abraham had many sons.
The Lord told Noah to build him an arky, arky.
If you grew up in the church during a certain era, you know exactly what I'm talking about.
Sunday School tasted like cheap cookies washed down with juice from paper cups. It smelled like glue, scissors, and — occasionally — glitter.
Does that sounds like this Scripture?
Give ear, O my people, to my teaching; incline your ears to the words of my mouth! I will open my mouth in a parable; I will utter dark sayings from of old, things that we have heard and known, that our fathers have told us. (Psalm 78:1–3)
Rachel Watson, writing for the Gospel Coalition, caught my eye with an article titled "Utter Dark Sayings to Your Children." It begins:
There is a story we should be telling. It's about a people who forget an unforgettable God. This forgetfulness encourages them to ignore his patience and provision. It enables them to dismiss his miracles. The story is captivating because of God's power, but it's dreadful because of man's sin.

I picture a Sunday school class full of kids sitting cross-legged, leaning forward, eyebrows arched. The flannel graph has been abandoned and it's just a teacher telling her students something true.

In Psalm 78, Asaph tells us he will "utter dark sayings from of old" (v. 2). He won't hide these stories from children, because God didn't (vv. 5–8). The story turns out to be familiar, but the purpose is clear: we share it so our children won't forget the works of God (v. 7).

And by watching Israel in some of her grittiest moments of unfaithfulness, we gain insight into our own complex relationship with sin.
She goes on to describe the moments when our own children treat us like Israel treated God. For example, when they ask for more food, even before they finish chewing what's in their mouths. When they aren't satisfied by our provision. When they forget that we've taken care of their every need so far. When they doubt our love in spite of our best efforts.
She writes about Scripture that should sober us.
Israel saw miracles up close. Who could forget the sea parting just in time to deliver the people from their enemy? Who could forget the plagues that God sent to haunt Pharaoh for his enslavement of his people — water that was blood? Frogs? Darkness?
Forgotten miracles "should register shock, not just in kids, but in us," Watson writes. We "…so often live as though those miracles aren't really enough."
Even worse, is our lack of repentance toward God. As much as we get offended by our children's half-hearted apologies, muttered obligatorily in order to get something in return, that's exactly what Israel did to God. That's what we do to God. Watson points out that God, in his mercy, has an unusual response:
Yet he, being compassionate,
atoned for their iniquity
and did not destroy them;
he restrained his anger often
and did not stir up all his wrath.
He remembered that they were but flesh.
How do the Israelites respond to this goodness? Humanity has an unusual response: a gigantic yawn.
In spite of all this, they still sinned;
Despite his wonders, they did not believe.
The stories of the Bible are challenging, because we're flummoxed by their unwillingness to see, to accept, to obey, to submit, to love the one true God — in spite of everything. The stories are challenging because we do the same thing. Watson concludes:
If this isn't the darkest story we can think of, we're not telling it right.
Put away the flannelgraphs and the pretense.
It's time to get real with our children, so they can get real with God.
Order my next three books on Amazon:
X
Read more on the Patheos Faith and Family Channel, follow Nancy on Facebook, Twitter, and Instagram!