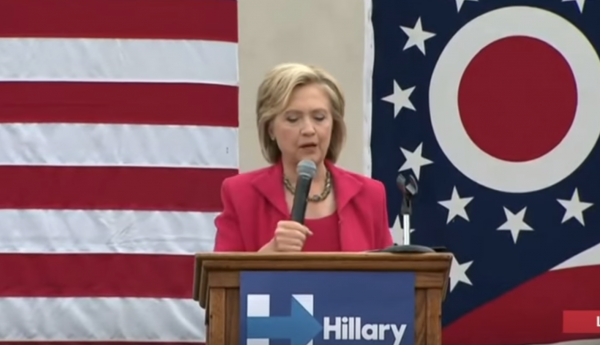 It's almost like a Saturday Night Live skit in it's preposterousness, but it's just not funny.
In the below clip, she compares Republicans to terrorists. Yep. Not kidding. Watch for yourself:

If you don't have the stomach to hear her voice, here's what she said:
Now, extreme views about women, we expect that from some of the terrorist groups, we expect that from people who don't want to live in the modern world, but it's a little hard to take from Republicans who want to be President of the United States, yet espouse out of date, out of touch policies. They are dead wrong for 21st century for America. We are going forward. We are not going back.
Of course, this is so ludicrous and odd that it almost defies explanation. David French, at National Review, tries:
Do I really need to explain how absurd, how extremist, this rhetoric is? People who want to stop child-killings are comparable to child-killers? As for this "out of date" rhetoric, that's a little much to take from a woman clinging to an abortion-on-demand regime rooted in early-twentieth-century racist junk science.
Read more on the Patheos Faith and Family Channel, fan me on Facebook, follow me on Instagram and follow this blog on Twitter!