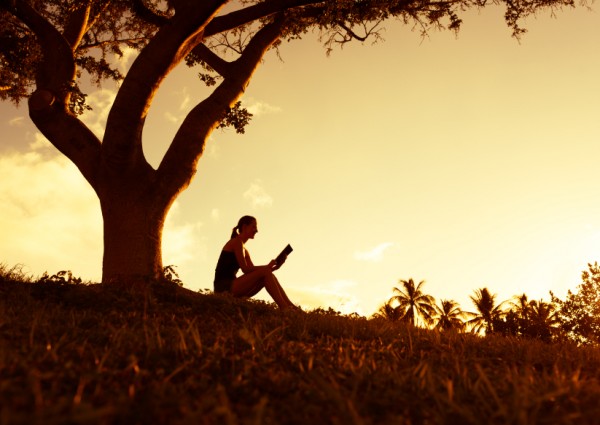 One question I get repeatedly from other parents: "Are your kids reading any good books?"  Enjoy writer and momma Erika S. Castiglione's top eleven list below:
Because I've spent the last two years writing a middle grade novel and I have three children in that range, I have spent a lot of time mining through books targeting 5th-8th graders. I agree with C.S. Lewis who said, "a children's story that can only be enjoyed by children is not a good children's story in the slightest," and over the years I have found quite a few gems, new and old.  However, with a blurred line between what is considered middle grade (targeting 9-13 year olds) and young adult (targeting 13-18 year olds, often with much edgier and darker themes), it can be a daunting task for parents to try to guide their middle schoolers to books that are well written and engaging — books that aren't afraid to tackle difficult issues, but still celebrate what is "true, honorable, just, and lovely.'' Below are a few of my favorites.
1.
Number the Stars

by Lois Lowry
Ten-year-old Annemarie Johansen lives in Copenhagen, Denmark during World War II and learns to be brave against her wishes. Not only this book beautifully written, with endearing characters, and a suspenseful plot, it raises questions about courage, integrity, selflessness, and perseverance.
2.
Blue

by Joyce Moyer Hostetter
Ann Fay Honeycutt is determined to be "the man of the house" when her father goes off to fight in WWII, but instead she ends up fighting polio along with many others who have come to the emergency polio hospital in her hometown, Hickory, North Carolina, in search of healing.
3.
The Penderwicks: A Summer Tale of Four Sisters, Two Rabbits, and a Very Interesting Boy
 (and the rest of the series) by Jeanne Birdsall
This sweet story highlights the joys of friendship, sisterhood, small adventures, and life lessons. Though it's set in present day, it has echoes of Little Women and other classics running through it.
4.
The Hobbit

by J. R. R. Tolkien
Tolkien describes it best, "If you care for journeys there and back, out of the comfortable Western world, over the edge of the Wild, and home again, and can take an interest in a humble hero (blessed with a little wisdom and a little courage and considerable good luck), here is a record of such a journey and such a traveler."
5.
The Trumpet of the Swan (full color)

by E. B. White
Louis, a trumpeter swan born without a voice, learns to play a trumpet in order to impress a beautiful swan named Serena, and works for years to pay the trumpet off. I think it is one the sweetest, wittiest, and most charming love stories ever written.
6.
A Wrinkle in Time (Time Quintet)

by Madeleine L'Engle
Meg and Charles Wallace, along with their friend, Calvin, journey through space and confront evil in order to save their father. This is a great book for an older middle grade reader who enjoys science fiction and more complex storylines.
7.
Esperanza Rising

by Pam Munoz Ryan
Tragedy brings Esperanza from her life as a wealthy ranch-owner's daughter in Mexico to life of a farm worker in Depression-era California. This is a wonderful story for inspiring empathy and tenacity.
8.
Caddie Woodlawn

by Carol Ryrie Brink
If I had to choose, Laura Ingalls is still my favorite pioneer girl, but Caddie Woodlawn is a very close second.  I love the passage were her father tells tomboy Caddie what it really means to be a lady.
9.
The Lion, the Witch and the Wardrobe (The Chronicles of Narnia, Book 2)

(and the rest of The Chronicles of Narnia series) by C.S. Lewis
I read this series for the first time in college. I loved it, but I focused more on the theological insights in each story. Reading the series aloud to my kids has made me appreciate not only it's symbolic worth, but enjoy the magic in each story.
10.
The Secret Garden

by Frances Hodgson Burnett
When a cholera outbreak hits India, Mary Lennox is sent to live with an estranged, recently widowed uncle in England. She arrives surly, obstinate, and cynical, but experiences a transformation largely through an unexpected friendship that grows in a special, reclaimed garden.
11.
The Complete Peanuts 1950-1952 (Vol. 1) (The Complete Peanuts)

by Charles M. Schultz
Readers drawn to comics and graphic novels should check out Schultz's beloved Peanuts comics (available in box sets from 1950-2000).  Even though each strip stands alone, there is a cohesive story that runs through the whole series. I love the quirky characters, the humor, and the surprisingly deep insights into life and theology.
If you enjoyed these, I would love for you to check out…
The Hopper-Hill Family

by Erika S. Castiglione
Twelve-year-old, Piper Hill is an only child who has always wondered what it would be like to have siblings. Through a tragic turn of events, her dream comes true and her family expands to include three estranged cousins and one rowdy dog. Throughout their first year of being a blended family, Piper learns a lot about friendship, grief, and the complexity of familial love.
For more lists and Erika's thoughts on Faith and Writing, check out: www.erikacastiglione.com
Guest post by Erika S. Castiglione