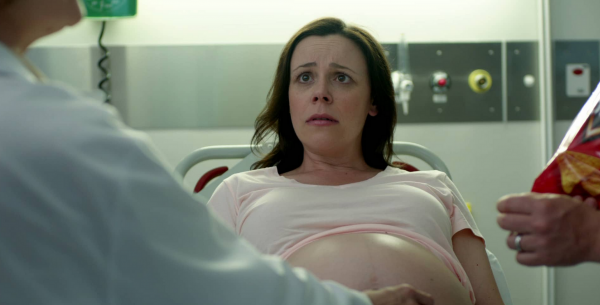 Every year, Doritos has a contest for people to make Super Bowl commercials. This year's winner involved a father eating Doritos at his child's ultrasound.
The child moves around chasing after the Doritos and it's implied the baby escapes early to get the Doritos.
No one watching the commercial thought it was making any sort of political statement. It was a funny take to show that even young unborn babies want Doritos.
But the pro-abortion lobby is willing to ruin anything, including funny commercials apparently.
After the commercial aired, the pro-abortion group NARAL tweeted:
#NotBuyingIt – that @Doritos ad using #antichoice tactic of humanizing fetuses & sexist tropes of dads as clueless & moms as uptight. #SB50

— NARAL (@NARAL) February 8, 2016
Wait… what?!?!? Someone tell NARAL's intern to come back down to reality and chill out.  Heaven forbid that a mainstream company make an unborn baby with a head, fingers, toes, beating heart, and unique DNA act like a… gasp… HUMAN?!?!  See the commercial for yourself!
I love this response on Twitter:
I'm tired of all these Super Bowl commercials vehiclizing cars. #NARAL — Keith Plummer (@XianMind) February 8, 2016
Commenting on another Doritos commercial that aired later in the game which featured cute puppies, Senator Ben Sasse tweeted:
First you humanized babies, then you make puppies seem adorable. Doritos, you people are monsters. — Ben Sasse (@BenSasse) February 8, 2016
And apparently the NARAL chapter in Ohio doesn't like born babies either.  In response to the cute NFL ads featuring "Super Bowl Babies" conceived after Super Bowl victories, they tweeted the following:
Super Bowl Babies? Use protection, sports fans. #MediaWeLike — NARAL ProChoice Ohio (@ProChoiceOH) February 7, 2016
I can't even imagine how they denigrate human life so cavalierly without repercussion.
Order my next three books on Amazon:
X
Read more on the Patheos Faith and Family Channel, follow Nancy on Facebook, Twitter, and Instagram!