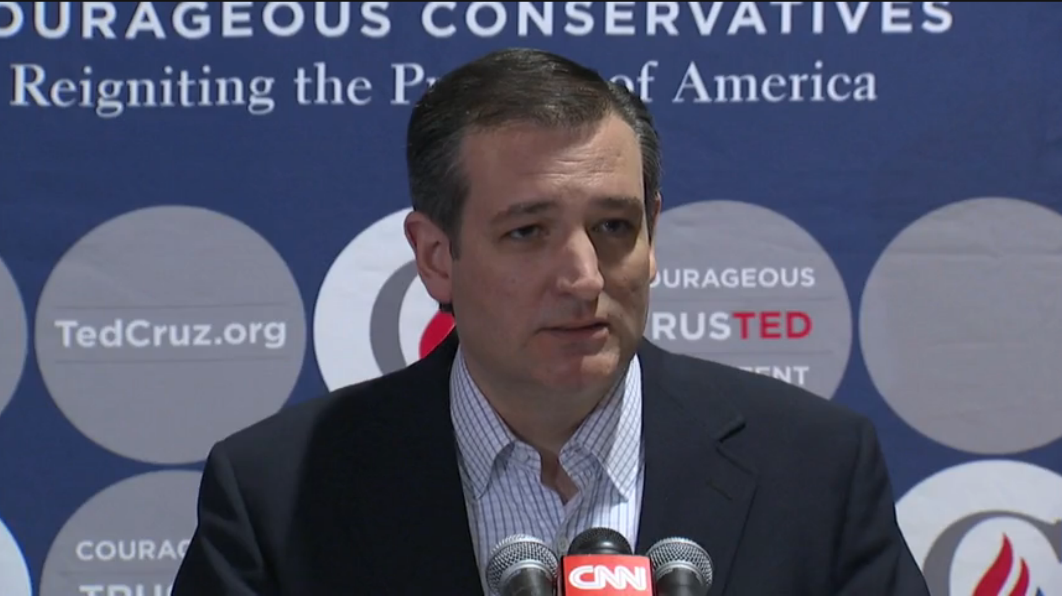 Remember when the nation was upset at Bill Clinton for causing America's children to ask "What is oral sex?"
Well, parents, get ready.
Apparently, in response to the adultery allegations levied against Cruz which came out in the National Enquirer, Cruz accused the only quoted source for the allegations as being a person who copulates with rodents.
There's more.
Ted then went on to say he had no desire to have sex with Donald Trump… even though he is a rat.
Yeah, that happened.  Watch the video by clicking on the Tweet below:
Cruz: 'Donald Trump May Be a Rat But I Have No Desire to Copulate With Him' https://t.co/52xUwIr89p (VIDEO) pic.twitter.com/EesnkC1FPd

— Mediaite (@Mediaite) March 25, 2016
I honestly can't even think of a way to end this post, other than to quote Chris Cillizza of the Washington Post:
This week — and today in particular — highlight what this campaign has become. An absurd race to the bottom in which the debate is over who is losing less badly and where winners are impossible to find. We — and the GOP field — know exactly how we got here. I'm just not sure anyone knows how we can escape it.
By the way, Cillizza wrote that BEFORE Ted Cruz introduced America to the rat copulation concept.