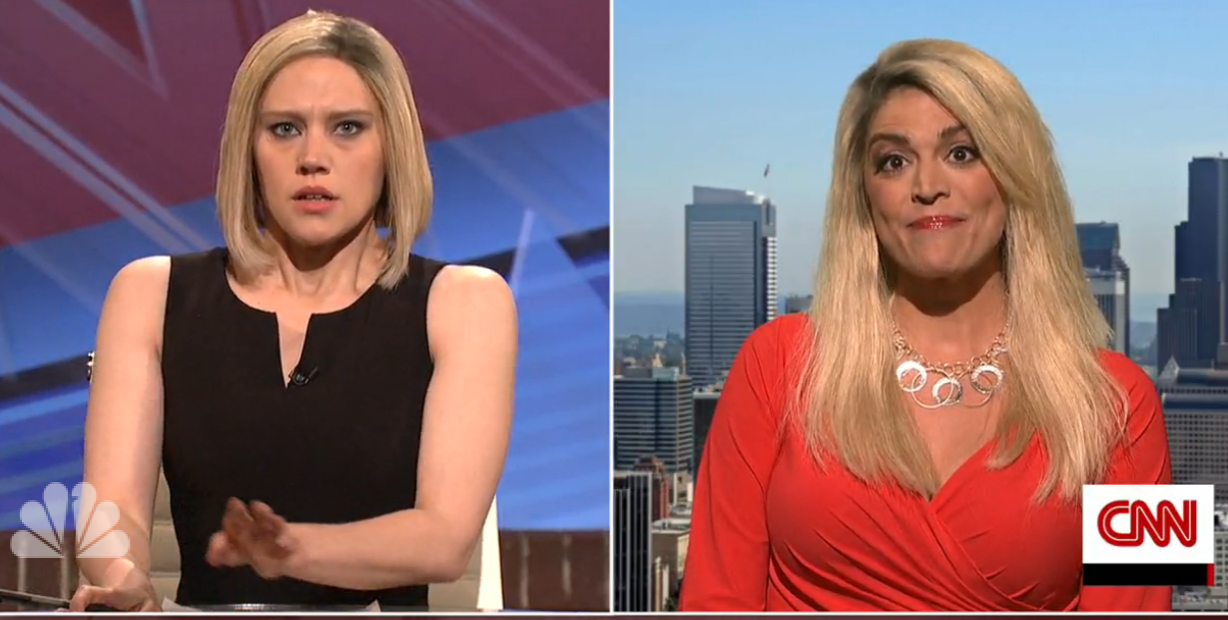 This weekend, they went after Donald Trump supporter Scottie Nell Hughes, after she came to the defense of Trump's statement that women who have had abortions should be "punished."
"As a woman, I like Donald Trump, but as a full-blown nutjob, I freakin' love him," said the person playing Hughes (Cecily Strong).
Watch it here:
I'm not sure if that was more against Trump or Cruz.  Either way, the GOP candidates this season are giving them plenty of material.