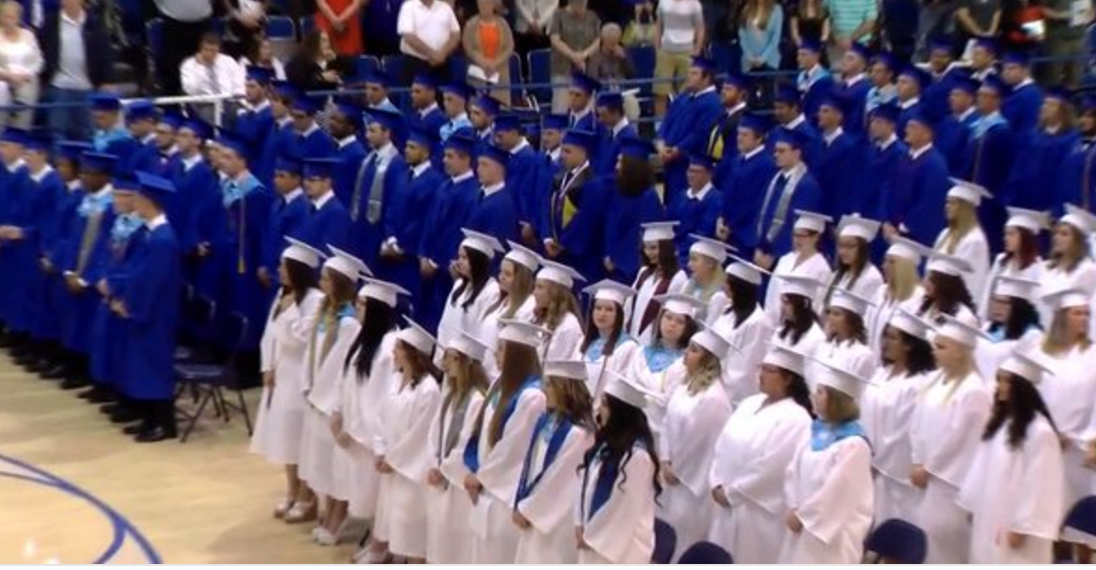 These high school students from Ohio really can restore your faith in our nation's next generation. When the atheists at the Freedom From Religion Foundation did what they always do – send legally dubious threat letters to school districts pretending that the Constitution prohibits what is actually very constitutional behavior- the administration at East Liverpool High School backed down.
The seven decades-long practice of East Liverpool High School's choir singing the Lord's Prayer at graduation was going to come to an end because the school district didn't want to fight a legal battle.
This is how the FFRF wins – they lie, they intimidate, and they get people to back down.
But even though the school board backed down, the students did not.
A local news affiliate has more:
It's a 70-year-old tradition at East Liverpool High School — singing the Lord's Prayer at graduation.

This year, the school was forced to remove the song from its program, WTOV reports, but the graduating class refused to say goodbye to the tradition.

WTOV reports that Wisconsin-based Freedom from Religion Foundation told school administrators they should stop the choir from singing the Lord's Prayer at graduation ceremonies.

The school removed the song rather than go to court and spend money.

But in reaction, this year's valedictorian took to the stage and led the class in a recitation of the Lord's Prayer during the ceremony.

They ended to applause and a standing ovation.
Keep fighting the good fight, kids!
(PHOTO: Twitter)