Hergest Ridge
Hergest Ridge is a large elongated hill which traverses the border between England and Wales in the United Kingdom, between the town of Kington in Herefordshire and the village of Gladestry in Powys. (Wikipedia, 2023)
Hergest Ridge is also the second album by talented music Mike Oldfield and was released on Virgin records in 1974. I managed to get listen to a promotional copy of this album while I was working for my high school radio station in 1975. (Wikipedia, Hergest Ridge, 2023)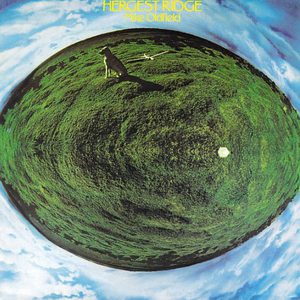 The album cover, illustrated above, and the amazing music captivated me in my teen years. It came, in many ways, to define my world at that time. The music was presented as one long musical selection, broken into two movements. Mike Oldfield played all the instruments, and it had a dream-like quality, a pastoral presentation of many sounds, some traditional instruments, some electronic music, mixed into a soothing tapestry of time-standing-still.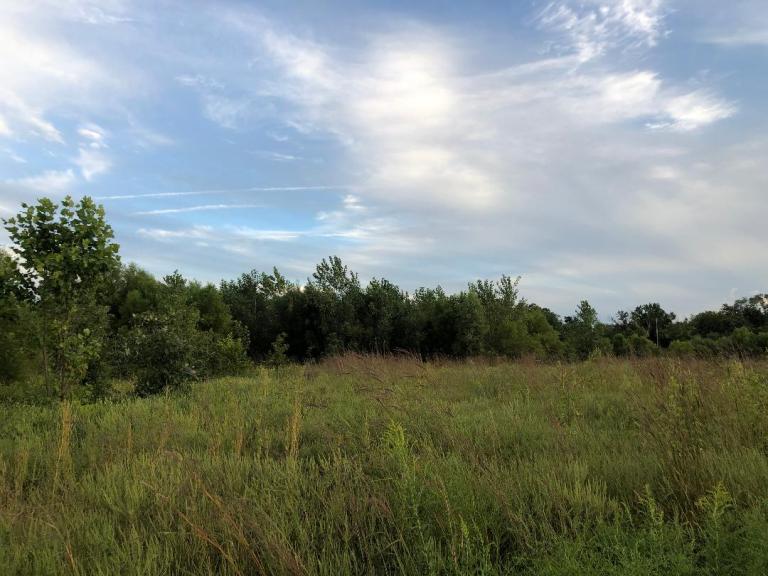 First movement
The first movement was like a late spring or early summer morning in the country, where the morning, and the day, stretched on forever, without a care in the world or a place to find oneself. The second movement was more active, as though after the long morning there were things to accomplish that afternoon, being it getting together with friends or loved one, reading a book, or working. The second movement resolved itself into a gentle finale that suggested that this cycle would continue the next day and again the next.
This music, this pattern, in many ways, defined what my life would be like for the next few years. When I finished high school, I was college bound and after that the future was uncertain. I wasn't idle at all. I wrote, I enjoyed the company of loved ones and friends, my school and my studies, and the creative workings that I engaged in, be they music or writing. The future stretched on forever and it was a time of unlimited potential.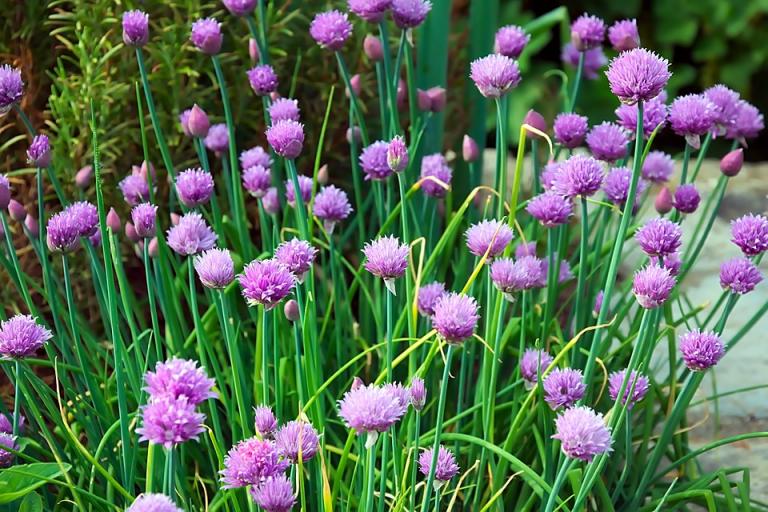 Unlimited Potential
My nascent paganism became an integral part of my world, with its focus on Hellenic Gods and Goddesses, a calling to the winds, and the recognition of the seasonal patterns that defined my world. I was certain that at the moment of seasonal and cross-quarter movement I could hear the planets move into place.
I obtained a copy of Hergest Ridge and listened to it religiously. It didn't necessarily define my reality, but it reinforced it. After high school, I went to a nearby college for a year, where I happened to run into Hergest Ridge in another school radio station, and then I found my way to university. I studied Philosophy as a major and I found that it gave me the ability to continue in the dream-like world of university living while I worked as a janitor in a horticultural field lab.
At the end of my workday, many individuals would gather on "the Hill", as it was affectionately known, and watch the sunset together. I had heard Hergest Ridge so often, that it played in my head as I sat there on that hill, with the daily clock of my life ticking time, but knowing the future was uncertain, far out of reach, and that the daily cycle of sunrise, school, study, work, sunset, and university life would continue forever. I remember that there was an album by Mountain entitled "The Road Goes Ever On".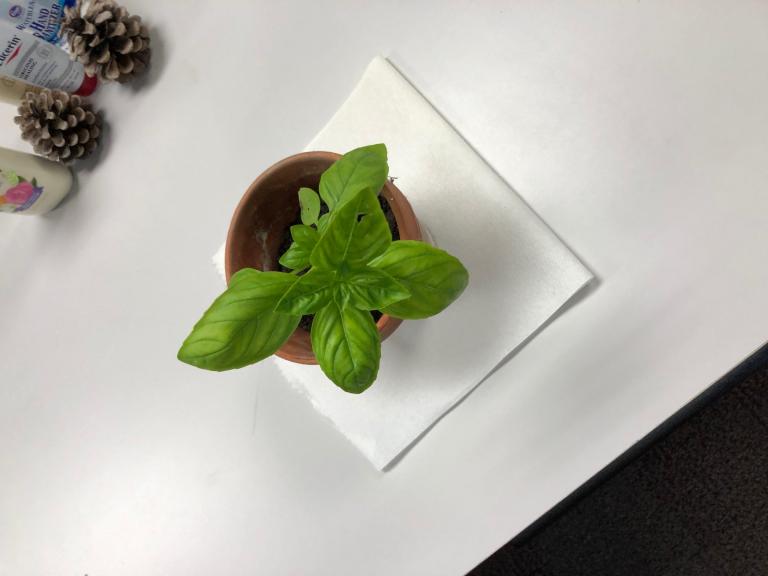 Bliain Mor
Years later, upon finding a mentor, he would describe this time as Bliain Mor, or the Great Year, otherwise known as the Metonic Cycle. The Metonic Cycle, or  enneadecaeteris, is a period that approximates 19 years after which the lunar phases recur at the same time of the year. I found this interesting because this period of Hergest Ridge was to last almost 19 years. I graduated from university in my 20th year, and then the next cycle presented itself.
With the end of school, I was able to stay in my apartment with my other two roommates, who continued with their studies as I went off to work, early pre-dawn mornings, and then throughout the day. It became difficult to find meaningful employment and I noticed that the conversations with my friends, still pleasant and pretty much "as always" had a different quality. They were still in the university world, and I had moved on, not in a physical location, but in a particular mindset. After about 2 months, I decided it was time to go, and to try to find a job so that I could return, as a graduate student, to the university universe that I so loved. It was like an island unto the rest of the world. It was my Hergest Ridge.
I applied for Graduate School for the next term and decided to work, in "data processing" to save money to go back to school. During that time, I met someone and became involved in a relationship that would eventually lead to a disastrous marriage, and by the time the next term rolled around, I delayed my entrance for a year and found myself mired deeper and deep er in the work-a-day world.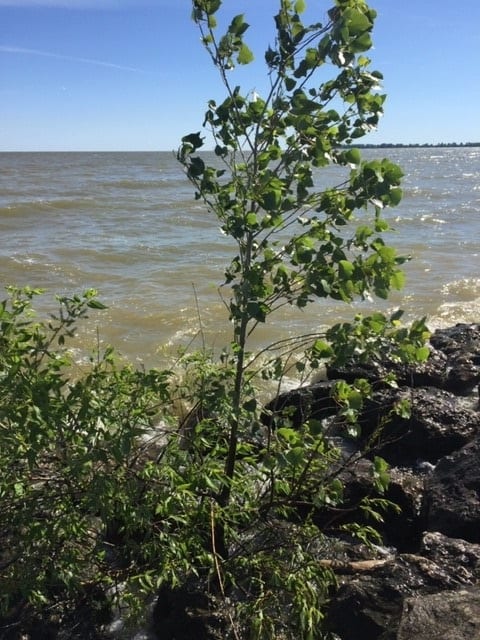 The tides move outwards to the sea
When the next year arrived and I found myself more involved in my relationship than my return to university, I went back and spoke with the head of the department, a kind professor named Eugene Giles, he told me a story which I never forgot.
He said "the ancient Greeks saw time as tides. When we are young, the tides are always coming up to us, encouraging us forward. When we are a bit older, like where I was then, we found ourselves right in the middle of the tides and we were a part of them. As those opportunities are left behind, we see the tides moving outwards and passing us by." I have never forgotten these (paraphrased) words. They filled me with great sadness at the time, and I still feel sadness in them today. My days on Hergest Ridge were done for now. In was 1980.
I won't dwell on the next few Metonic Cycles because they are stories of love and loss, and loss again. Nevertheless, I continued to make Hergest Ridge an occasional part of my life. I always longed for those days in the sun and the unlimited potential for the future.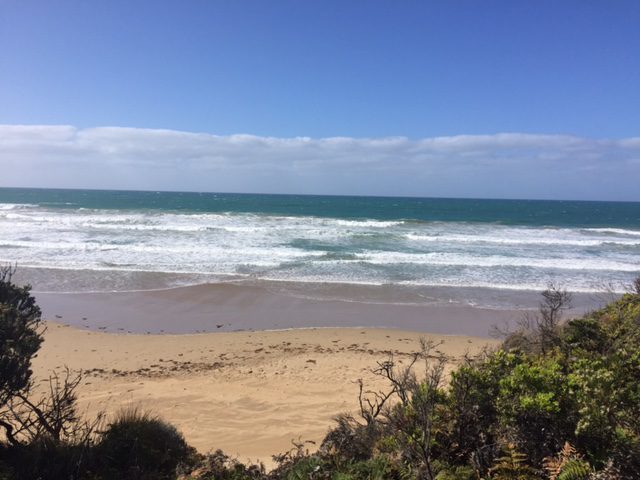 The tides turn
Fast forward to March of this year and I was informed by my place of employment for the last 21 years that my job was being outsourced in the June / July timeframe. I was shocked, to say the least, having given the better part of my working life to this organisation only to be dismissed for a low-cost solution. Upon arising the next day, it was like I had suddenly awaken from a dream of long standing.
I jumped in right away to try to secure new employment (Gods-willing) and it occurred to me that decades of long weeks of work, greater that 40 hours every week, weekend, supporting my systems from four different continents (Australia, Europe, North America, and South America), were done. I am not ready for retirement yet, but suddenly, I could hear Hergest Ridge crescendo Ing in the back of my brain.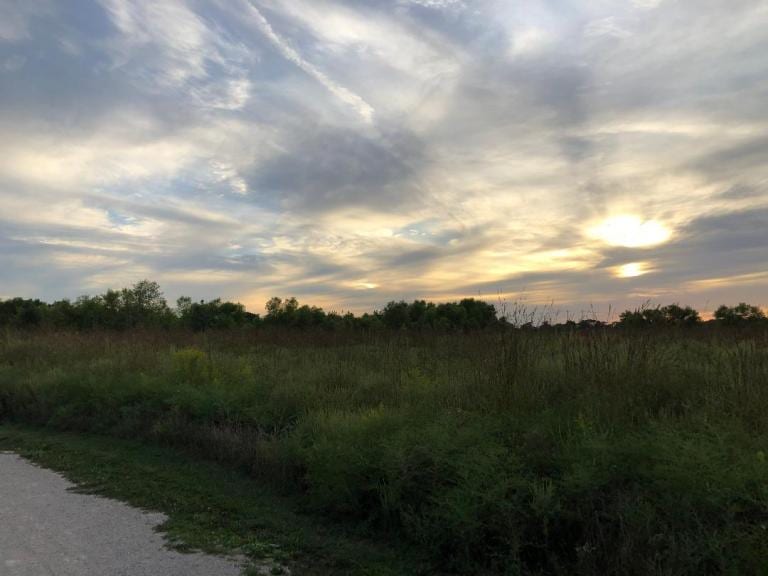 A return to Hergest Ridge
It had been many years since I stepped off my own Hergest Ridge. I had dived deep into another life, filled with the usual ups and downs of mundane life. I had developed an important spiritual and devotional practice and I immersed myself in my own Druidry and the Druidry of others.
Now, Hergest Ridge looms large in front of me once again. While I still have a few years to work until retirement and while I may just continue to work, in some form thereafter, I am free from the shackles, self-imposed as they were, that held me. While I do not have the amazing gift of endless youth to propel me forward, I have the gift of Hergest Ridge and my time in the sun to call me forward.
I recall when my father turned 89, I asked him if he felt his age. My father, that amazing Ancestor, so full of guidance and wisdom, said to me "I may be 89 outside, but I still feel 18 inside". I have never forgotten those words and I pray they carry me forward to my time in the sun.
When I look to those bright fields of morning that are calling to me, I look towards continuing my morning runs, living my daily devotions, and doing what needs to be done, without a clock to follow me and a calendar around my neck, like an albatross, far from the sea.
It reminds me of an excerpt from one of my longer poems, Another Green World:
Another Green World
And standing side by side
Drinking in the fading Sun
Like a fine, red wine
Blending into the waves
Wind coursing through our souls
Gliding on through to an uncertain future
Yet standing arm in arm
At the edge of the Universe
Standing on the shore
Our lives to share
At least for this moment
Beneath the endless heavens:
Stars come rushing in
Streaking light
And life
And meaning
With the promise of tomorrow
And another magic day
Here,
In another green world
(Pagano, 2005)
Works Cited
Pagano, J. (2005). Arise from Vapours. Bloomington: Author House.
Wikipedia. (2023, 07 10). Hergest Ridge. Retrieved from wikipedia.com: https://en.wikipedia.org/wiki/Hergest_Ridge
Wikipedia. (2023, 04 23). Hergest Ridge. Retrieved from wikipedia.com: https://en.wikipedia.org/wiki/Hergest_Ridge_%28album%29