By Dr. Mark Labberton
Of all the questions circling around vocation, perhaps this one is most important: "Does my Christian faith change the way I approach my work?" Of course, this issue is far too complicated for a simple "yes" or "no." I don't think many folks will be surprised, however, to hear me assert an unapologetically evangelical answer: "Your faith in Christ should affect everything!" For those of us who accept Jesus as lord and savior, it should follow naturally that his lordship extends into our daily work and careers.
That doesn't necessarily mean that we all need to work in churches, Christian bookstores, or only Christian-owned businesses. Again, that would be an oversimplification. Instead, our encounter with and submission to the risen Christ should completely redo our framework for understanding and participating in the world. As we come to know God, we come to understand how our own work and daily routine fits into God's plans for the world.
John Calvin puts it another way. He opens the first chapter of his Institutes of the Christian Religion with the following: "Our wisdom, in so far as it ought to be deemed true and solid wisdom, consists almost entirely of two parts: knowledge of God and of ourselves. But as these are connected together by many ties, it is not easy to determine which of the two precedes and gives birth to the other."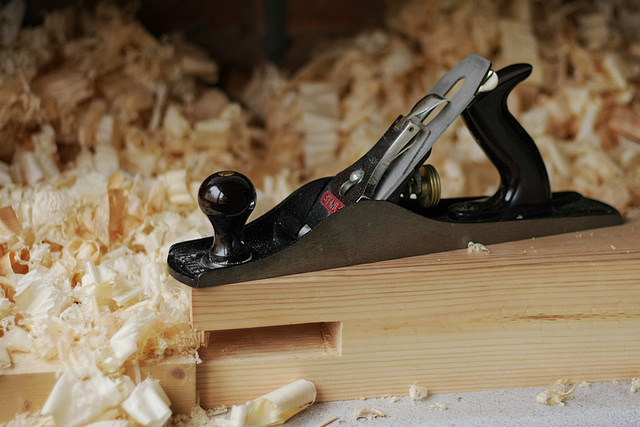 Knowing God and knowing ourselves are crucial and, I would add, both of these understandings are best discerned in community. We are guided by sisters and brothers as we learn more about God via the Scriptures in the same way that those around us give us an outsider's view of ourselves. We collectively wrestle with God and benefit from viewpoints different than ours in understanding God's vastness; we listen to our friends and family as they see our strengths and gifts emerge in our lives.
Our understanding of our how our work is affected by our Christian commitments grows out of this dual knowledge of God and of self, fostered in community. These areas lead us to four deeply theological questions:
1. Who am I?
2. What are my gifts?
3. Who is God?
4. What are God's concerns?
As we begin to formulate answers to these questions—understanding that these will all be lifelong studies—we begin to see how our own gifts and identity can be used as part of the mission of the kingdom of God. It is at the intersection of these questions that we see our work shine for God, and it is here that we learn how each one of us can best give our life away.
And this happens in a myriad of fields. The crucial point of letting our faith in Christ influence our work is understanding that we use our individual talents in various careers while still following the one calling and vocation that all of us share: to love God and love neighbor. If my gifts mean I am best fit to be a youth pastor, then I will be a youth pastor whose primary goals are loving God and loving neighbor. If I am best fit to be an accountant, then I will love God and neighbor in that career. The same applies across the board—whether I am a teacher or a doctor or pilot or farmer, my first job is to love God and love my neighbor as I work in the field where, in the ideal world, I do my best work.
The full manifestations of how to do this will require a thorough and constant soaking in Scripture with the support of a worshipping community; with this constant attachment to God, the improvisation that is necessary to love as we travel through many stages and circumstances will come more and more naturally.
If we keep this at the forefront of our minds—that we are, as Christians, called to love God and love neighbor—we can stop asking the question of how our faith can or should impact our work. The answer will instead shine through every action and interaction of the day as we bring glory to God and light to the world, whether that is cleaning up garbage or fixing ovens, developing new pharmaceuticals or selling clothes. As we look for where our gifts might best be used and pursue the God who also pursues us, we will find all of our lives—including our work—naturally affected and strengthened by our faith.
Mark Labberton (@MLabberton) is president of Fuller Theological Seminary in Pasadena, California. He previously served as Lloyd John Ogilvie Chair for preaching and director of the Lloyd John Ogilvie Institute for Preaching. Prior to that, Labberton was senior pastor of First Presbyterian Church of Berkeley, California. He has served as chair of John Stott Ministries. Today he continues to contribute to the mission of the global church as a senior fellow of the International Justice Mission. He is the author of The Dangerous Act of Loving Your Neighbor, The Dangerous Act of Worship, and, most recently, Called: The Crisis and Promise of Following Jesus Today.