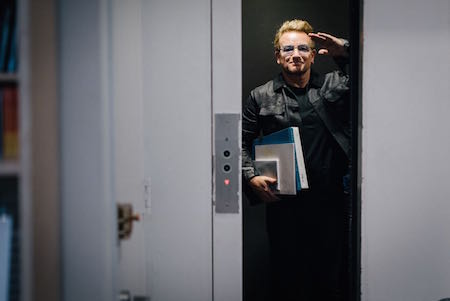 "We don't have to please God in any other way than to be brutally honest. That is the root not only to a relationship with God but the root to a great song . . . or any work of art of merit." —Bono
+ One year ago, we launched FULLER studio with a premiere of the film "Bono & Eugene Peterson: The Psalms"—a short documentary about a friendship between Bono and Eugene that continues to inspire people today. We're commemorating this anniversary with five new interviews between Bono and David Taylor, assistant professor of theology and culture, sharing more insights on the Psalms, songwriting, honesty in Christian art, and more. Watch the interviews here:
Bono & David Taylor: Beyond the Psalms

Special thanks to David Taylor, Brehm Texas, and Fourth Line Films for their vision for this project.