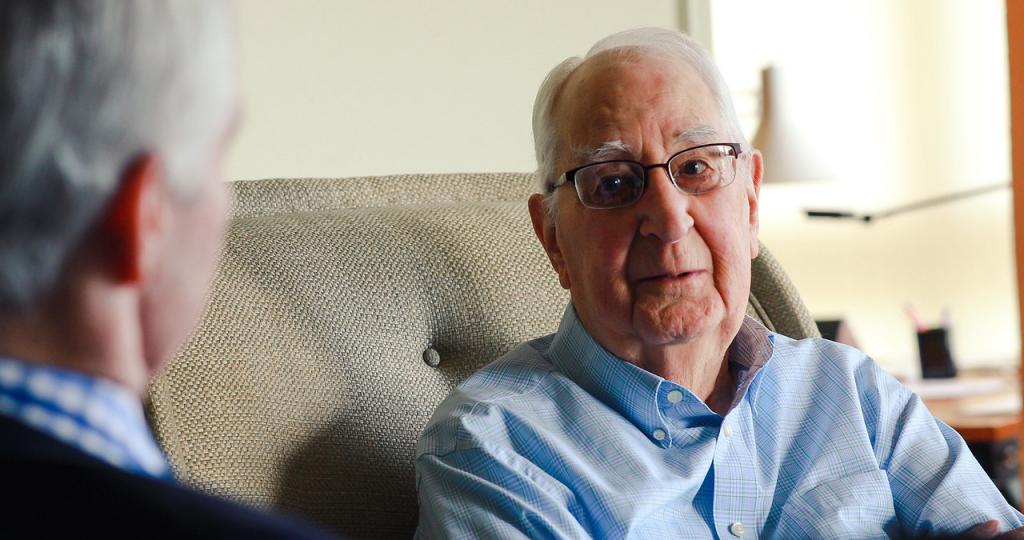 The Fuller community mourns the loss of Max De Pree, longtime friend, board member, and faithful supporter of Fuller Seminary. He passed away Tuesday morning, August 8, at his home in Holland, Michigan, with his wife Esther and daughter Jody Vanderwel at his side.
Max De Pree joined Fuller's Board of Trustees in 1964 and served Fuller in that capacity for 40 years, with six of those as chairman of the board, until his retirement in early 2005. "Max De Pree has been one of the greatest influences in the life and development of Fuller Seminary," said Fuller President Mark Labberton. "Our story to this point in our first 70 years simply could not be told without him. It was his combination of character, leadership, and faith over 40 years that left such an imprint. Who he was and how he lived were of one piece, focused on Christ, offered for the sake of the church and the world. Max was such a gift!"
Read our full tribute to Max De Pree.