I was so blessed to have a baby shower on Saturday! Elizabeth and Caitilin worked so hard on the food and drinks, and they were delicious! It was an intimate group, as two friends were unable to make it at the last minute (we missed you!) but a great time was had by all.
Here are some of the highlights: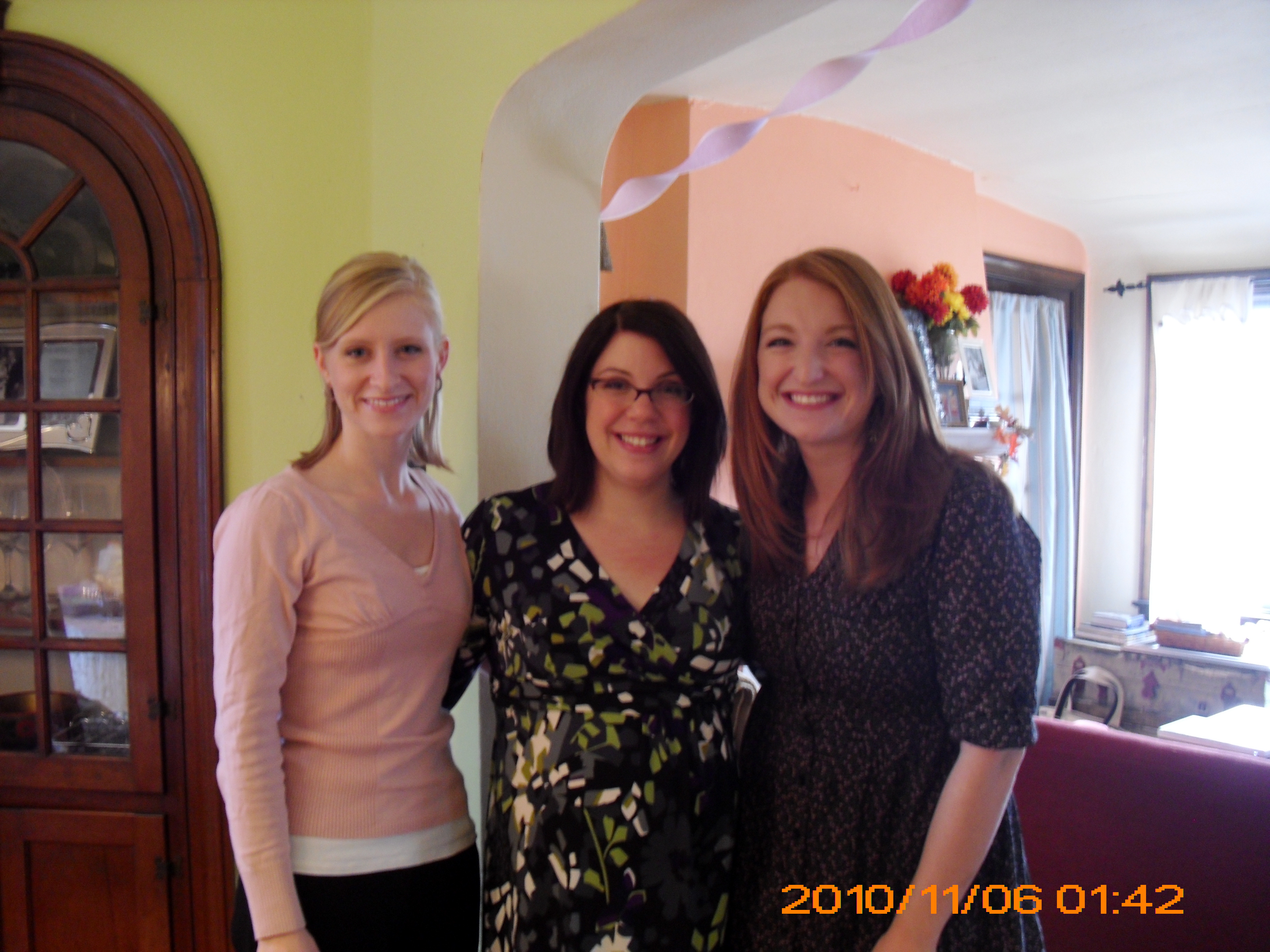 Me with Caitilin (on the left) and Elizabeth, the hostesses!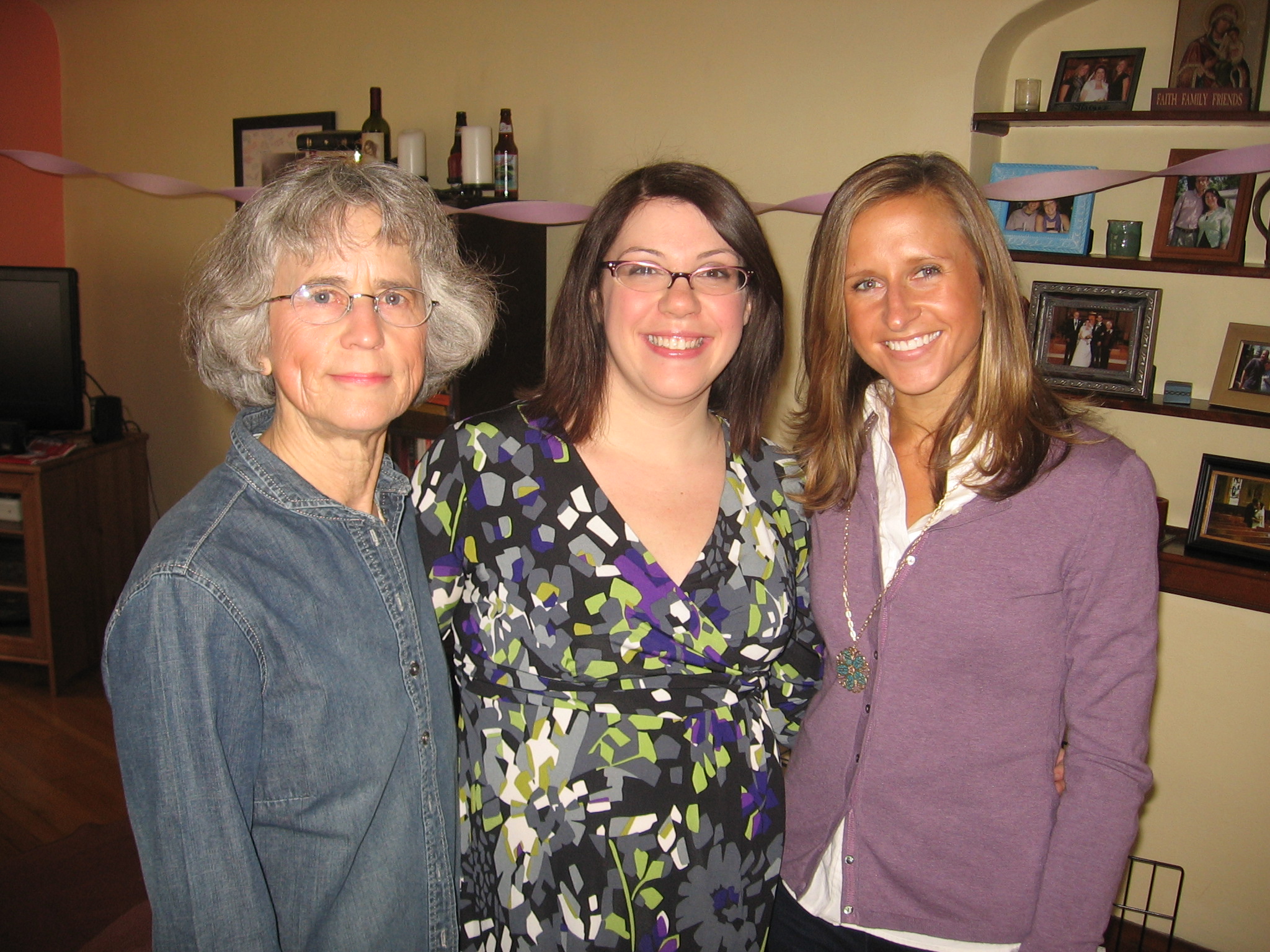 Me with Grandma-to-be and Aunt-to-be!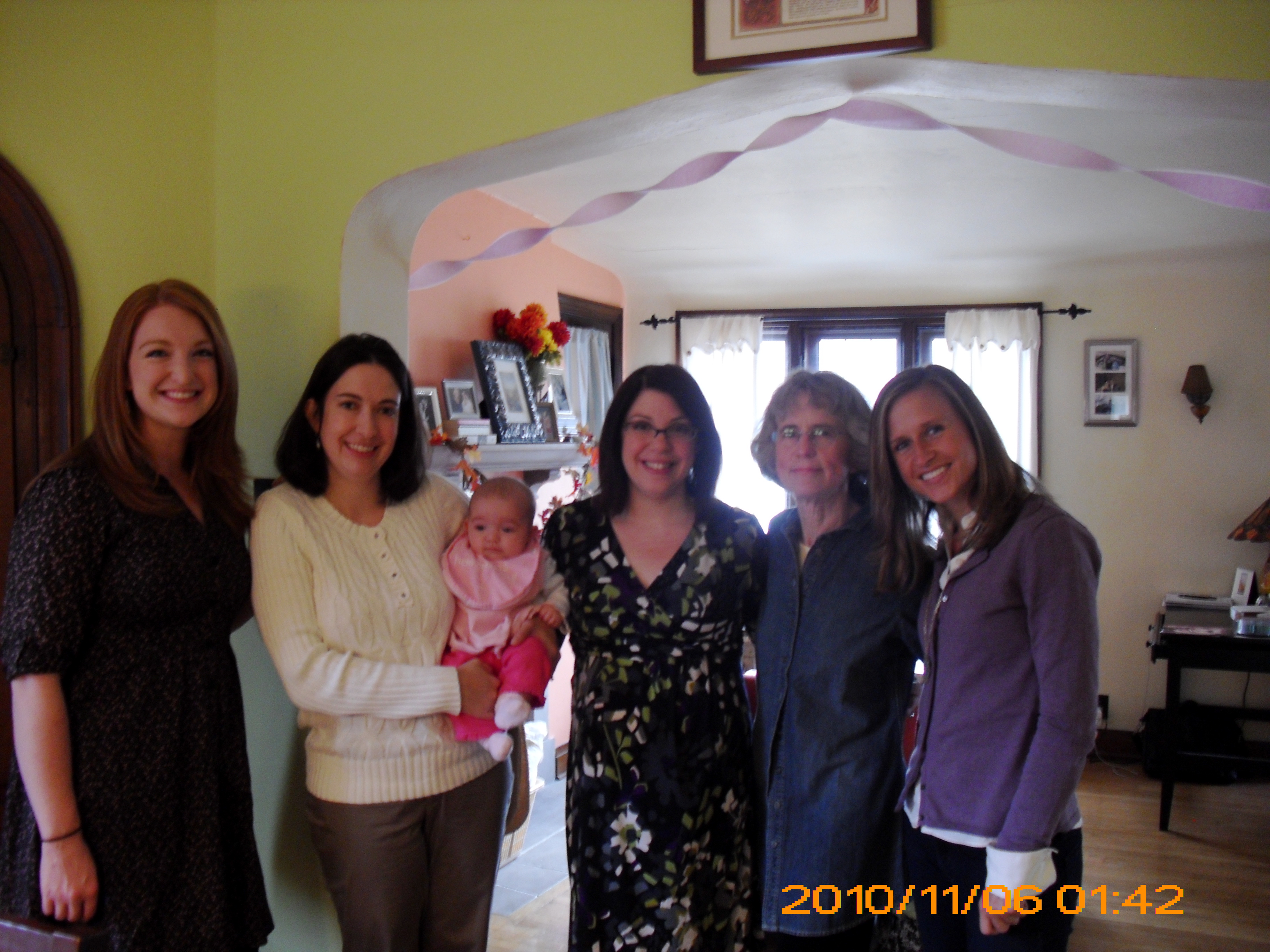 The group minus Caitilin (who took the picture)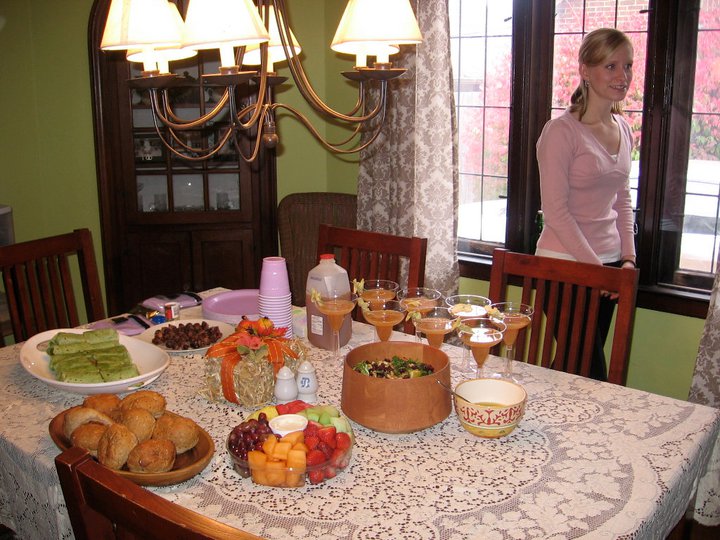 The delicious lunch which included a fall salad, lentil soup, wraps, fruit, and prosciutto wrapped dates. So good!
Also, please note the Preggatinis, which were apple flavored.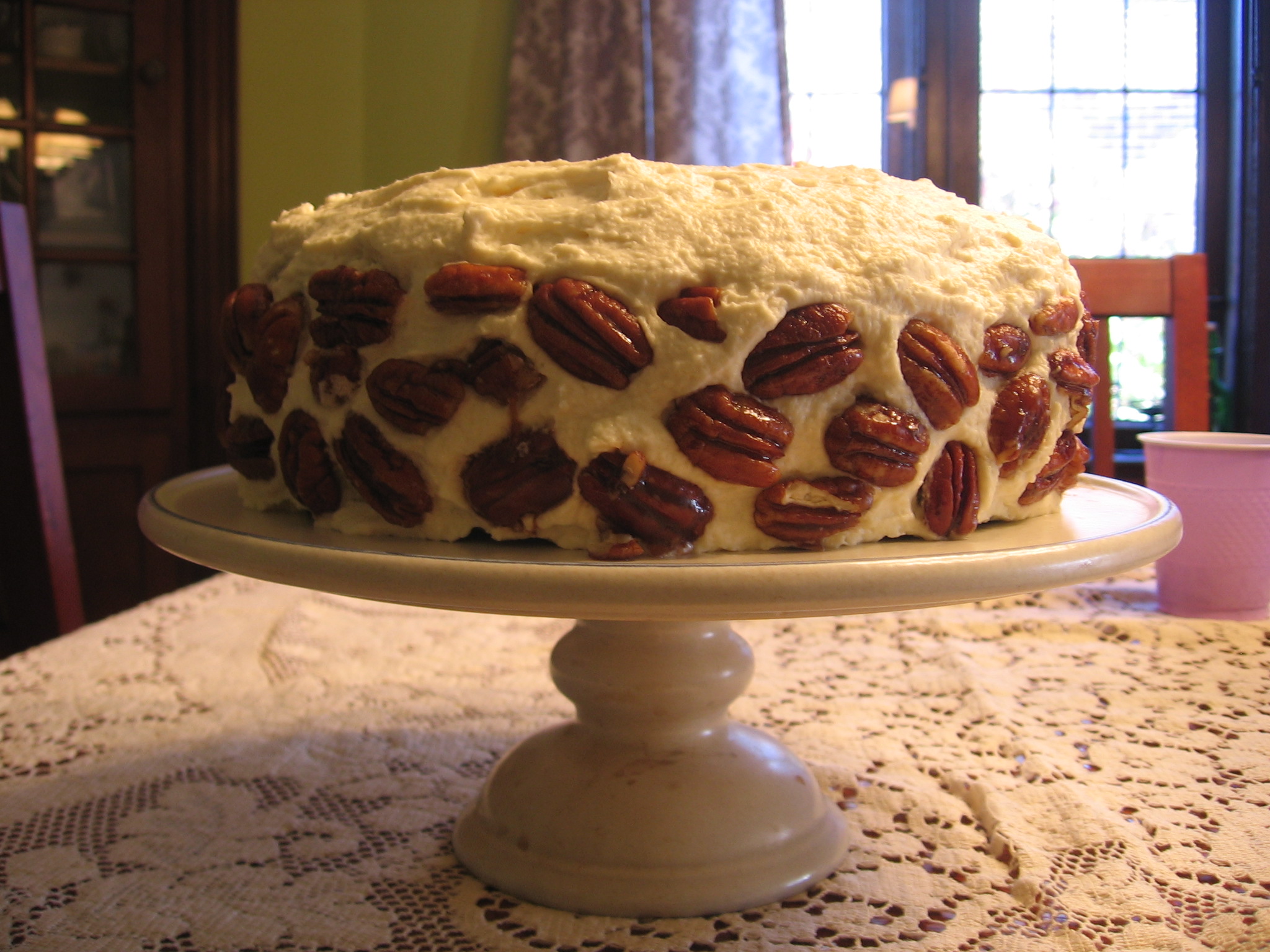 Gingerbread Maple cake homemade by Elizabeth!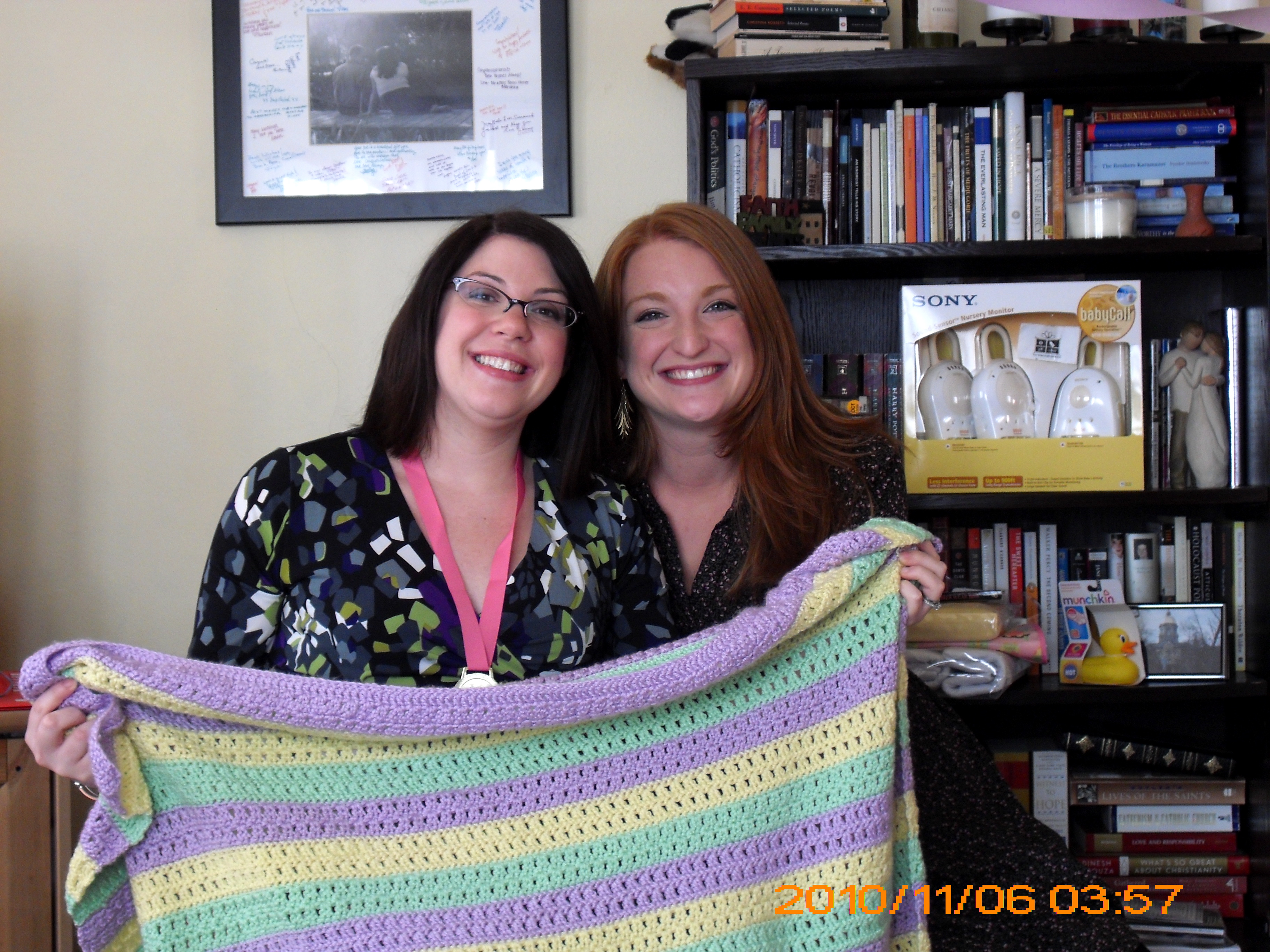 She made the blanket!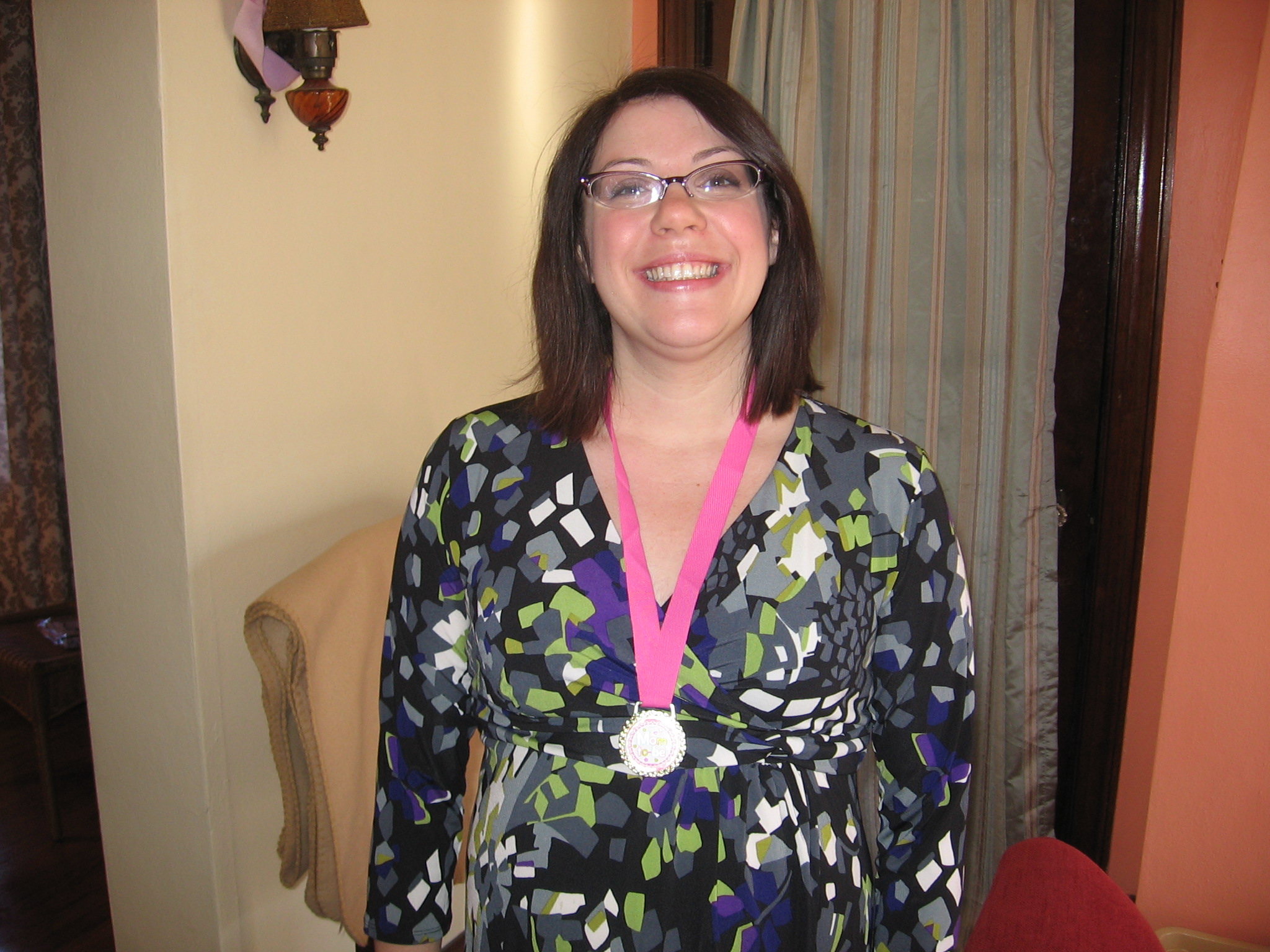 Wearing the Mom-to-Be medal. It was silly.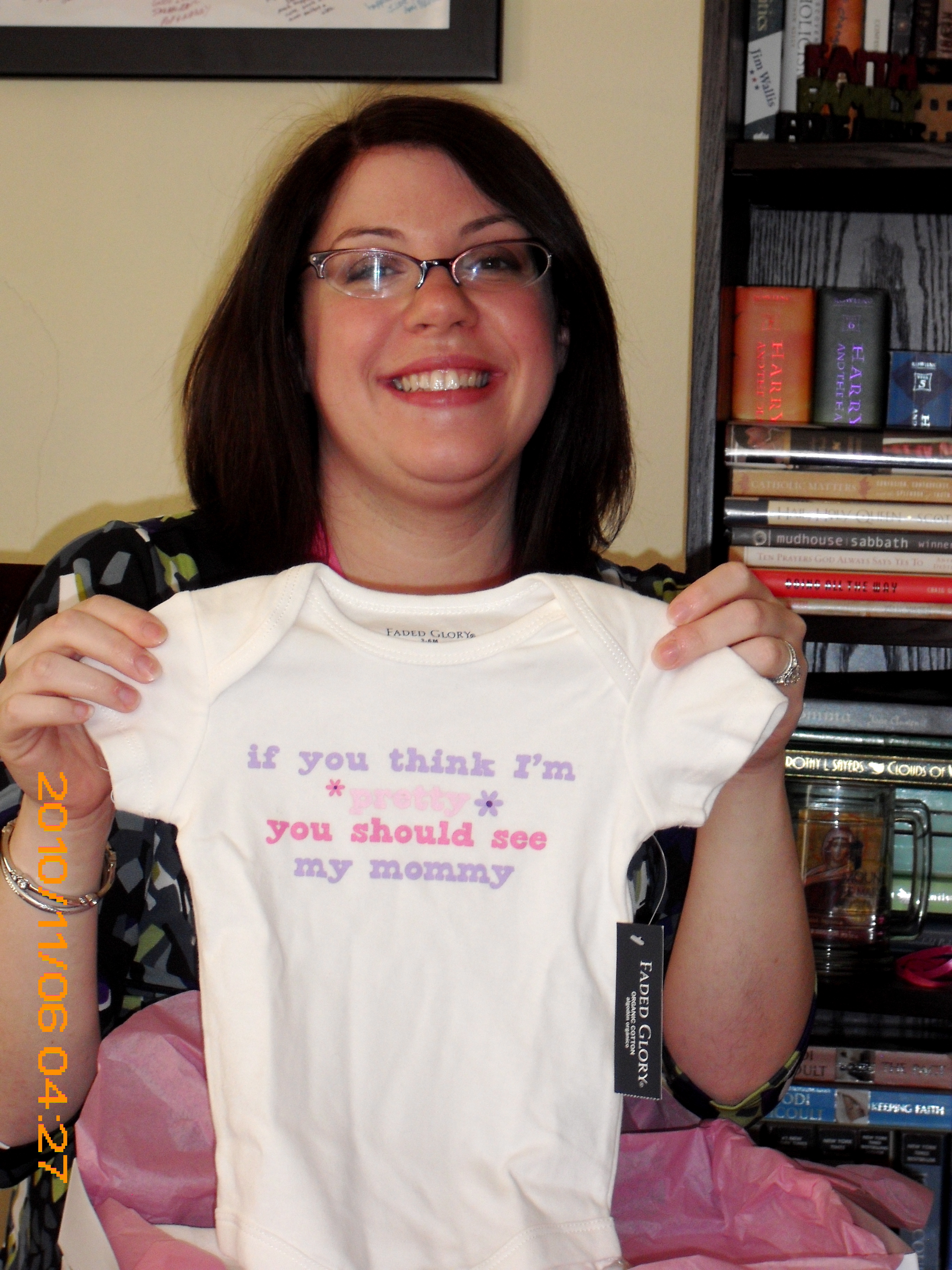 One of many, many cute gifts sent by my grandparents, who couldn't be there.
And, the real star of the show, the lovely miss Elaina, with her lovely mama Emily.
In case you were wondering where Atticus was hiding during all of this, he went with his dad and Elizabeth's husband to the Indy Motor Speedway to walk around and see old race cars. I think they are pizza too. A sufficiently masculine activity. 🙂
Again, I can't say enough how blessed we are to have such wonderful friends and family, and how excited we are to welcome our little girl! Nursery pics to come soon.