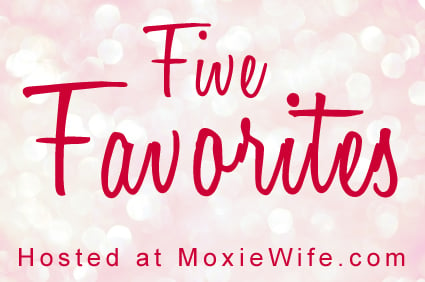 It's time for five favorites again. I had dreams of participating in Jen's blog post a day for the whole week challenge. Those dreams collapsed, dear reader. They collapsed into my stomach flu and three days of twins with the shits, and then blew away on the arctic winds of polar vortex #3.
So, I'll jump in here and share my five favorites as of late.
5.
Hoosier Poems
I love poetry and I love living in Indiana. My mother in law gave me a book of poetry of Indiana for my birthday. One of my favorite poets, Liesel Mueller, is featured, having lived in both Bloomington and Evansville.
Scenic Route
For Lucy, who called them "ghost houses."
Someone was always leaving
and never coming back.
The wooden houses wait like old wives
along this road; they are everywhere,
abandoned, leaning, turning gray.
Someone always traded
the lonely beauty
of hemlock and stony lakeshore
for survival, packed up his life
and drove off to the city.
In the yards the apple trees
keep hanging on, but the fruit
grows smaller year by year.
When we come this way again
the trees will have gone wild,
the houses collapsed, not even worth
the human act of breaking in.
Fields will have taken over.
What we will recognize
is the wind, the same fierce wind,
which has no history.
4.
Well Read Mom
Have you heard of the Well Read Mom program? No? You must remedy this. At once.
Well Read Mom is, in the words of founder Marcie Stockman, "a reading club which provides an easily duplicable way for women to accompany one another in reading great books, spiritual classics and worthy reads from the Catholic and Western Tradition."
Each year (the year runs September through May), a theme is chosen, and books which relate to this theme are chosen. This year is the Year of the Mother.
For each month's selection there are audio pieces that introduce and comment on the story, and discussion questions which provide a great framework for discussion.
I first heard about WRM from the lovely Elizabeth, and my own local book club decided to jump in.
Do it. If you love to read and love to gab, you won't regret it.
3.
Thug Notes
My friend who is part of the above mentioned book club sent a link for Thug Notes. The February book is Jane Eyre, and Thug Notes has a hilarious and pretty awesome summary/analysis of poor sad Jane.
You're welcome. Oh, and language warning.
2.
Downton Abbey Party
I mentioned in my last post how my awesome friends were throwing me a Downton Abbey party for my birthday. It was so much fun!
I wore a dress I'd had for a million years, so I decided to splurge and get my hair done.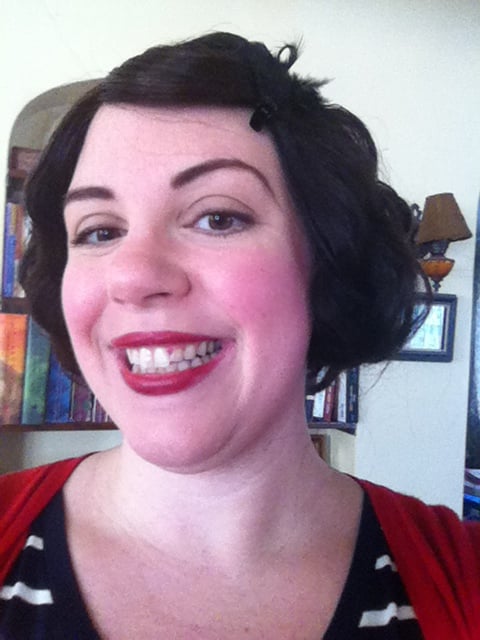 I have a great stylist and she re-created the Lady Edith faux-bob that I love. It would have taken me five times as long and looked nowhere as good.
Here's a photo of all the beautiful ladies at the party: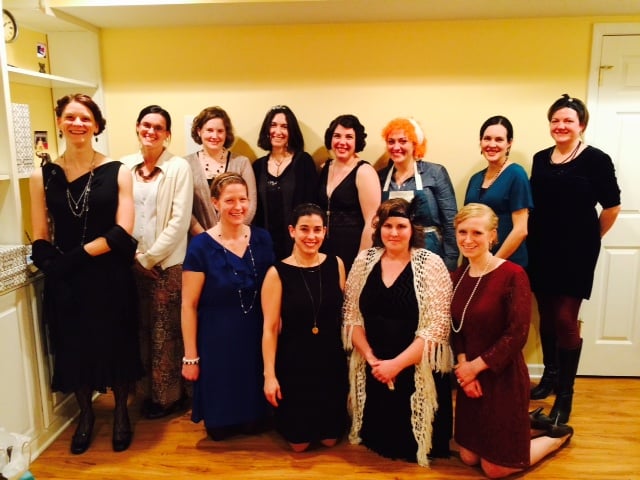 Yes, I have a friend who dressed as Mrs. Patmore. She's awesome.
1.
Frozen
For all of you moms who might have daughters (or sons) obsessed with Frozen, a little tip. On Amazon, if you pre-order the DVD/Blu-Ray combo pack, it is 50% off right now. $22 rather than $44. It comes out March 18, in case you have a daughter like mine, who asks when we can watch Frozen again…every single day.
For more Five Favorites, visit Hallie!