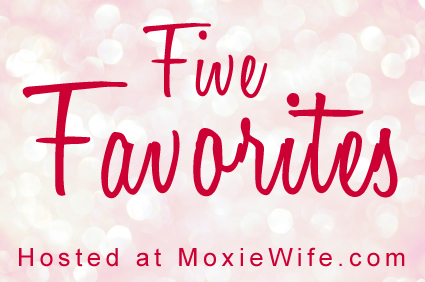 For today's Five Favs, I'm really eager to talk about my favorite summer stuff. Maybe its not quite here completely just yet, but like Pavlov's dog, I come running at the sound of the ice cream truck. So here we go, my five favorite things for summer 2014.
1. Summer Skin
One thing I love about summer is that with all the extra moisture in the air, I don't need to put as much on my face. I trade my winter skincare routine for a lighter-weight spring/summer one.
CeraVe hydrating skin cleanser (I actually use this year round)
Clarisonic – instead of using it every day, as I do in winter, I use it 4x weekly (I LOVE this thing!)
Philosophy Hope in a Jar moisturizer
Most days I just add under-eye concealer (is there a mom of littles who doesn't?), mascara, and lipgloss and I am good to go.
2. Beach Reading
Have you ever noticed it's called "beach reading" even if you don't read it at the beach? I live in Indiana. Closest thing we have to a beach is a giant lake. Granted, its a really giant lake. It sort of feels like the beach. But still.
I love the genre referred to as "beach reading". Summer is not the time for Satre, Dostoyesky, or God help us, Anna Karenina. No, the beach read is all about fun, maybe some romance, a little intrigue, possibly a few well placed murders.
One of my personal favorite beach reads is The Sisterhood of the Traveling Pants series by Ann Brashares. Also, just about anything by Elin Hildenbrand. Bonus points for hers, since they actually take place at the beach! John Grisham (for that legal thriller kind of feeling). Atticus insisted I include that one.
This year I'm hoping to read a few, though not nearly as many as the years I haven't had two infants.
Gone Girl – Gillian Flynn
A Gift From the Sea
– Anne Morrow Lindburgh (non fiction)
The Paris Wife – Paula McClain
Hands Free Mama – Rachel Macy Stafford (non fiction)
3. Maxi Skirts
I don't think I need to really explain the appeal behind this. Anything that buys me an extra day before I have to shave again is wonderful.
4. Iced Coffee
I'm new to the Kurieg world. What's your favorite K-cup that does iced coffee?
5. Kids Stuff
Whether its going to the Zoo, the pool, or drawing flowers on the sidewalk with chalk, I love all the kids stuff of summer.
I especially love these goobers.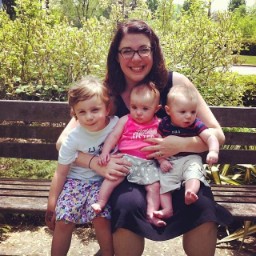 For more Five Favs, or to add your voice to the mix, visit the lovely
Hallie
!