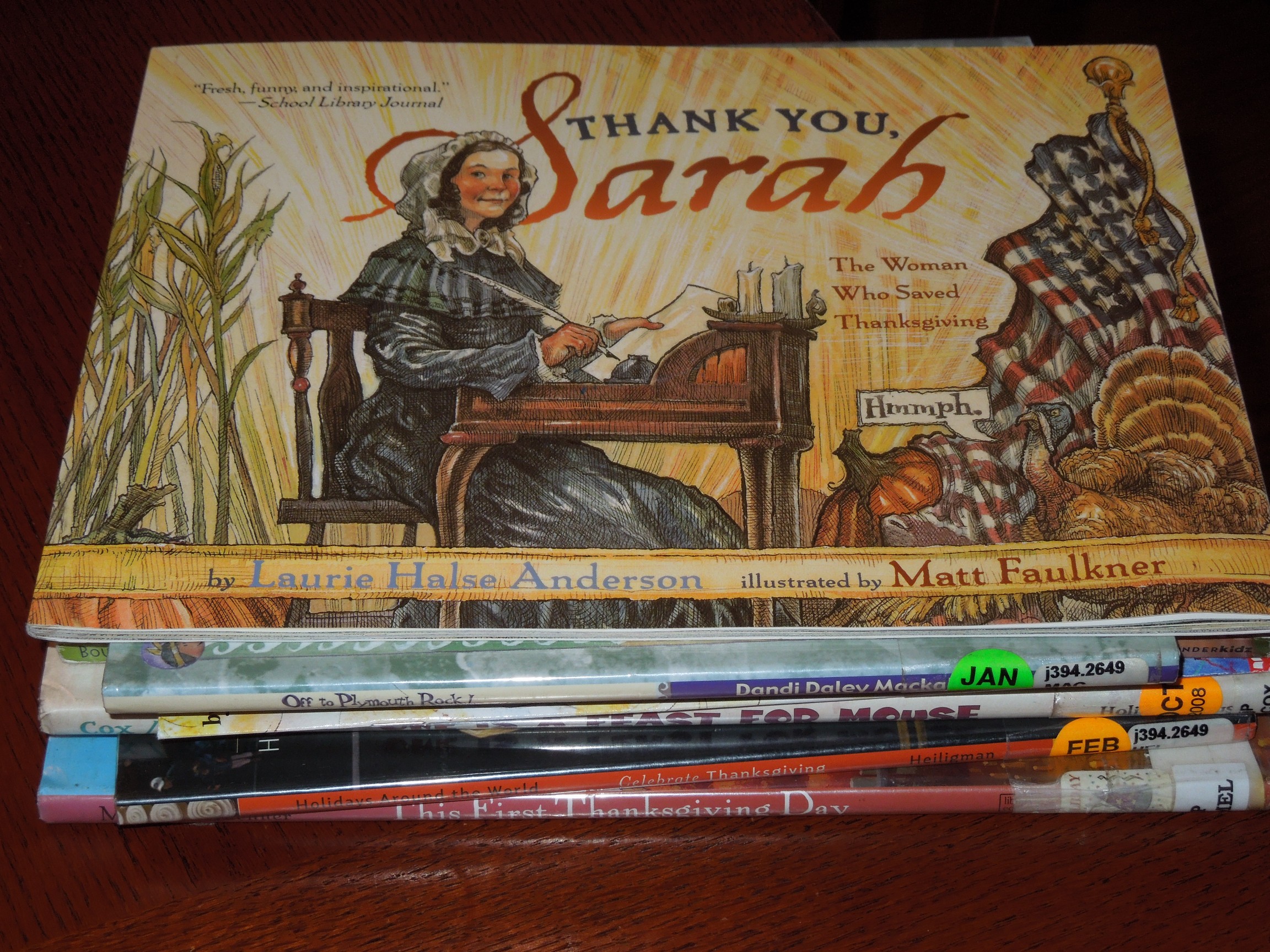 I've been meaning to post about what we've been reading the last few weeks in preparing for Thanksgiving. While I'm watching the Colts game with my hubby – the children are finally in bed – I'm seizing my opportunity. This year we have a lovely stack of November books, some which we own and a few from the library. The one on the top is my favorite. Can you imagine why?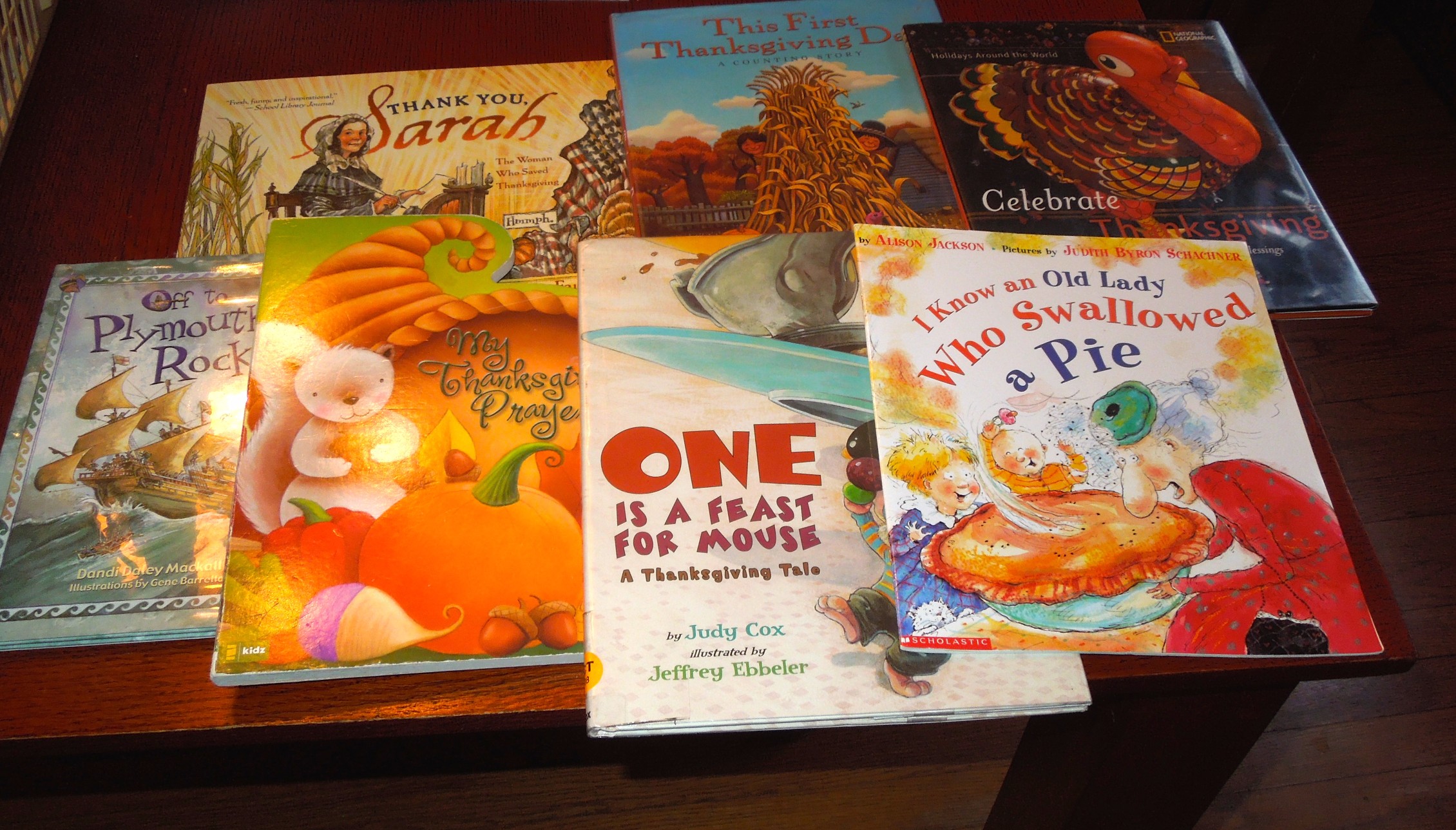 Thank You, Sarah: The Woman Who Saved Thanksgiving by Laurie Halse Anderson
This book is so much fun. It's the true story of Sarah Hale, the woman who tirelessly crusaded to make Thanksgiving a national holiday. We all enjoy the story.
I Know an Old Lady Who Swallowed a Pie by Alison Jackson
To the tune of "I know an old lady who swallowed a fly". Maggie always ends up in a fit of giggles. It's a very cute and silly book about Thanksgiving food.
Off To Plymouth Rock by Dandi Daley MacKall (Library book)
A cute rhyming book about the pilgrims journey to the new world and their interactions with the native Americans during that first hard winter. Focuses on the prayer and blessing aspect of Thanksgiving.
One is a Feast for a Mouse: A Thanksgiving Tale by Judy Cox (Library book)
This is a sweet and silly book about a mouse who tries to appropriate some Thanksgiving leftovers, with disastrous results. It has a good moral about being happy with what we have.
The First Thanksgiving Day: A Counting Tale by Laura Krauss Melmed (Library book)
A good preschool read, counting various items associated with Thanksgiving, and telling a part of the story of the pilgrims and native Americans working together.
Holidays Around the World: Celebrate Thanksgiving by Deborah Heiligman (Library book)
This is a non-fiction book that examines the history and traditions associated with Thanksgiving, including the Macy's Parade (my favorite!), in a kid-friendly way. I also really like that it begins to explain some of the tough and painful history of European and Native American relations, and how some Native Americans view Thanksgiving as a kind of day of mourning. A tough conversation to begin, but so necessary.
My Thanksgiving Prayer by Crystal Bowman
I bought this board book for Maggie before her first Thanksgiving, three years ago. It's one of her favorites and mine too. I love the illustrations and the simple, beautiful prayer. Great for all ages.
Now, on to the book that Mom has been pouring over the last few days.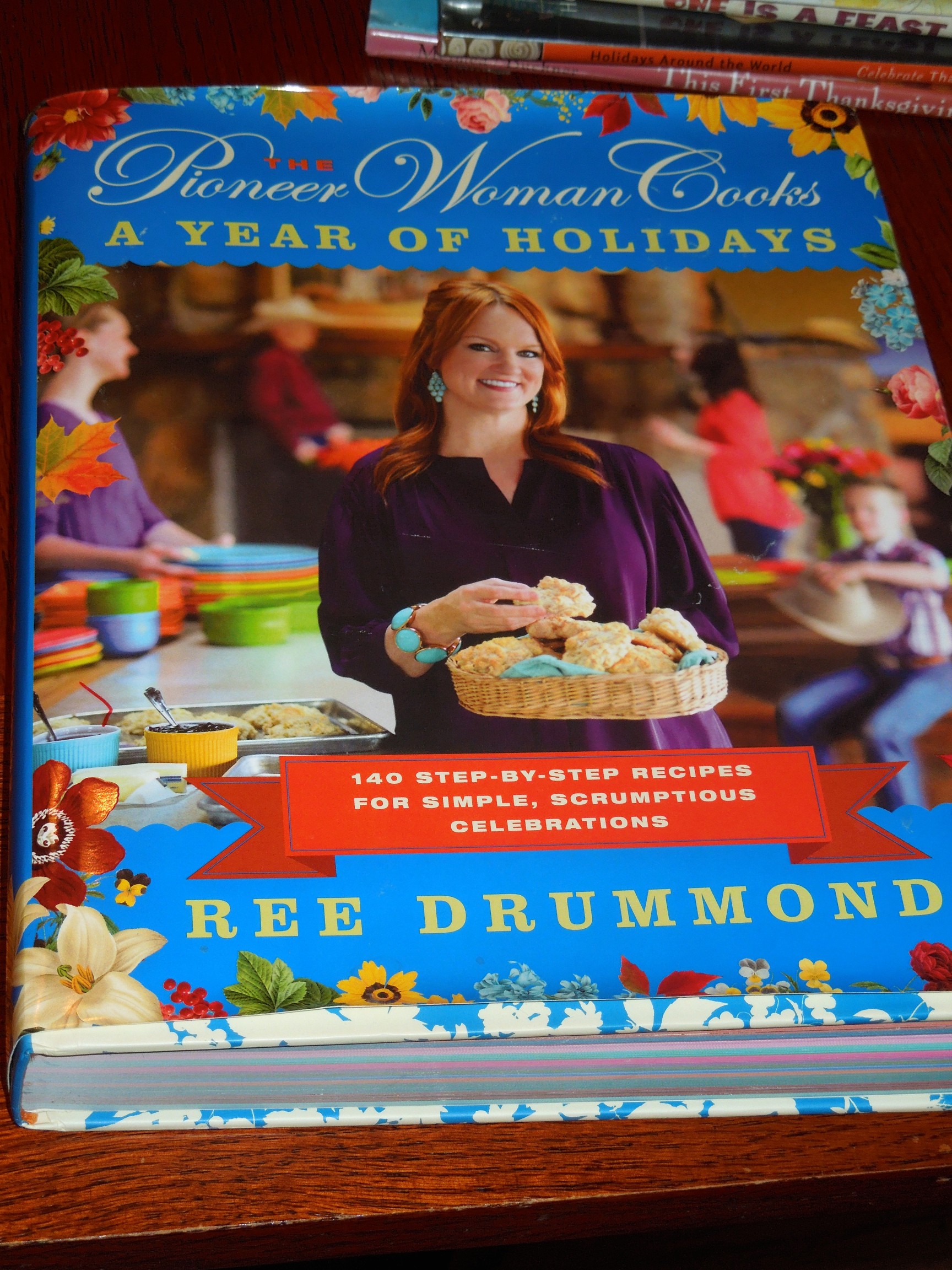 Oh yes. The Thanksgiving section of PW's holiday cook book. There might be drool marks on some of the pages. We always go to Atticus' parents house for Thanksgiving, so I can basically choose what I want to make for the meal. This year I am bringing cranberry sauce, sweet potatoes, and apple pie. Excellent.
I've decided to use all of her recipes for these, with a few tweaks. I cannot wait. Getting to spend the weekend with family we never see, eat yummy food, play Settlers of Catan at least once, and take advantage of some free babysitting in order to go see Mockingjay part 1. Thanksgiving, which rolls right on into Advent, which I have actually gotten it together enough to plan for it this year. Look for a post soon with some of our Advent ideas and plans.
in closing, this is the view outside my window this afternoon: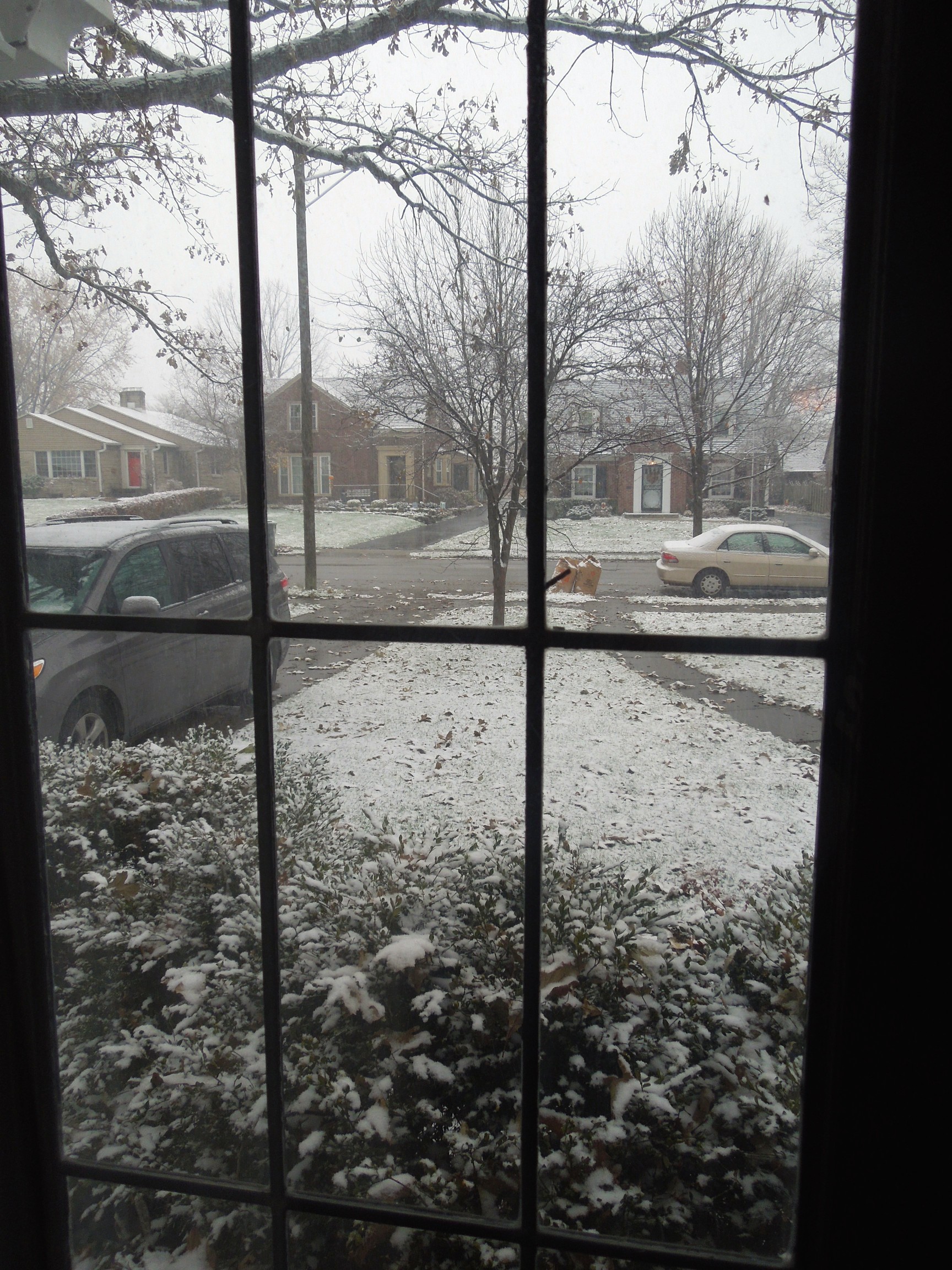 Good Grief. Instead of complaining I'm going to share one of my favorite Thanksgiving songs, courtesy of Mr. Bing Crosby.