We are a family of book junkies. Oh glorious books. So when I heard about an idea for celebrating Advent that involves getting to read one new book a day for nearly a month, I was sold. So sold.
Basically, you collect 24 children's Advent and/or Christmas books and wrap each one individually. Bonus points if you use purple paper. Last year I just used whatever we had laying around because I was scrambling to get them wrapped before the dynamic duo came barreling into our lives. We also used about half library books for the "calendar" as well. If you think your kids might like it, just give it a try!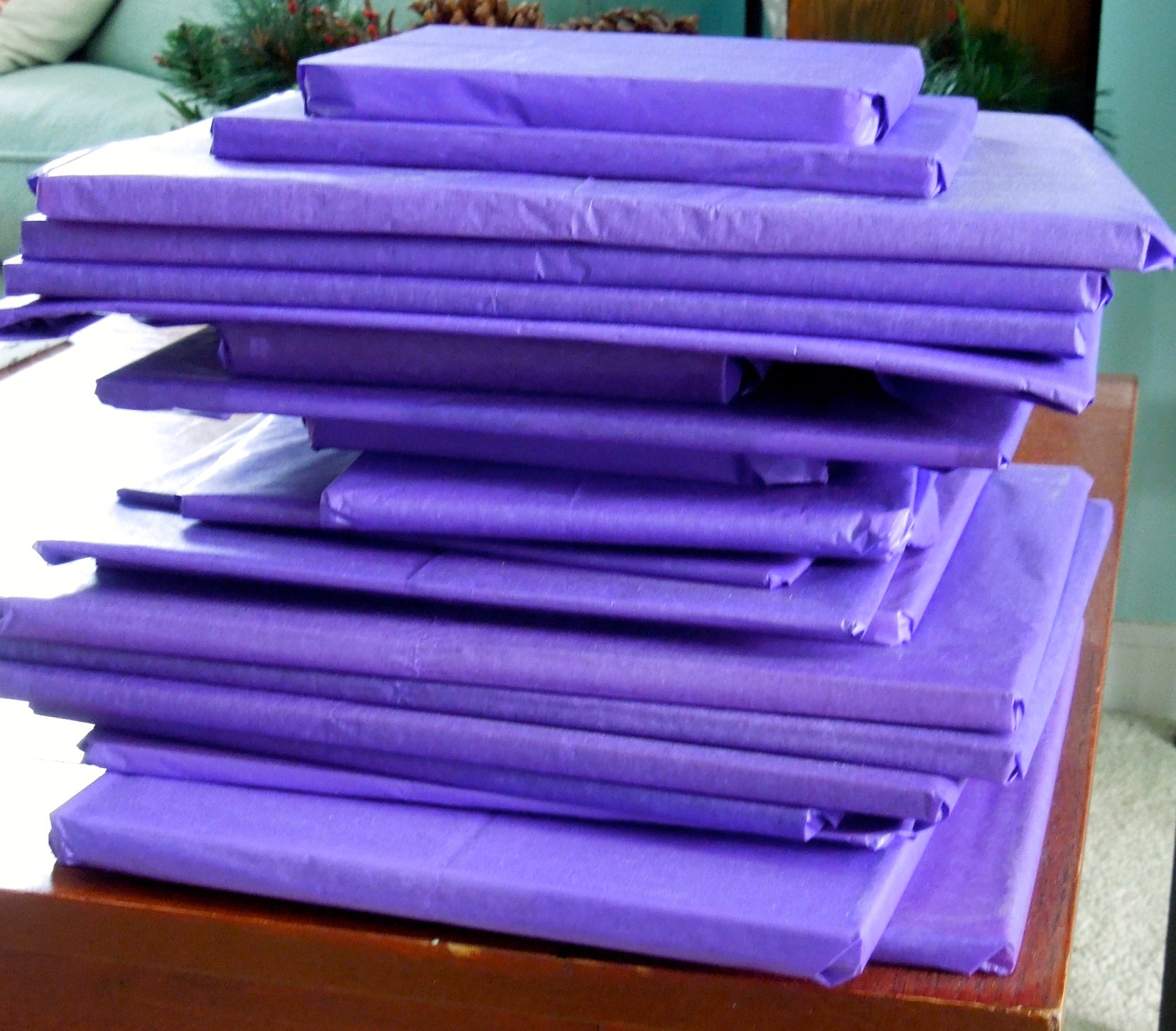 Our 2014 Advent "calendar" book countdown – wrapped in purple tissue paper.
We have slightly more than 24 books, including the Saint Nicholas books the kids will get in their stocking and our library books and a special book we read for everyone's birthdays, since they are all in December. Away we go!
Board Books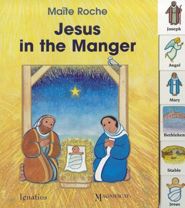 Jesus in the Manger by Maite Roche – This book, along with Christmas Shepherds, was a gift for Charlie and Mary Cate last year for Christmas from their wonderful godparents.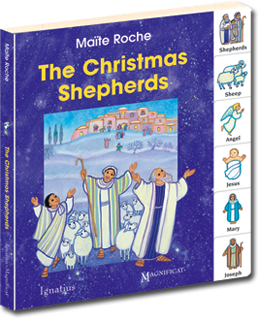 The Christmas Shepherds by Maite Roche – These board books are wonderful for little hands.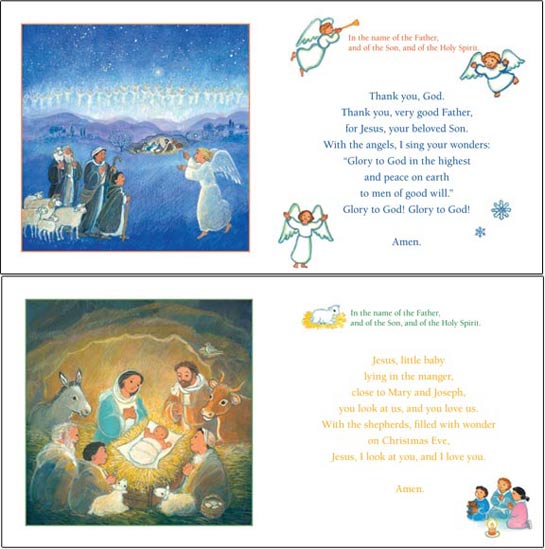 My First Prayers for Christmas by Maite Roche – We are huge fans of Maite Roche in this house, and this lovely little book for Advent and Christmas prayers is no exception.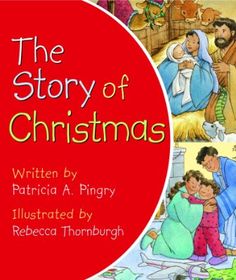 The Story of Christmas by Patricia Pingry – Cute and good explanation for little ones of why we give gifts at Christmas.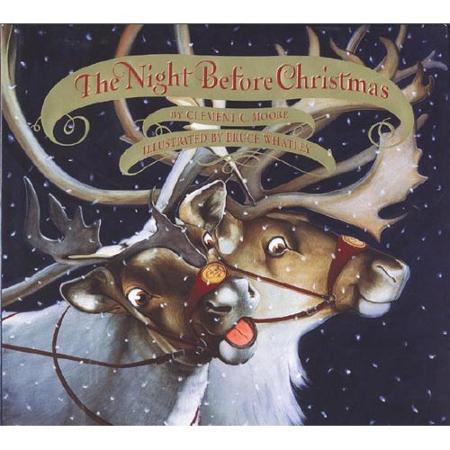 The Night Before Christmas by Clement C. Moore – A classic. We actually have two copies of this book, one board and hardcover.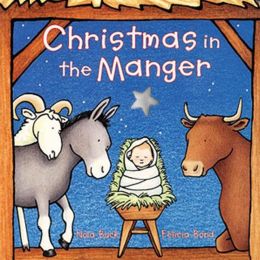 Christmas in the Manger by Nola Buck – Mary Cate is getting this book in her Saint Nicholas stocking this year.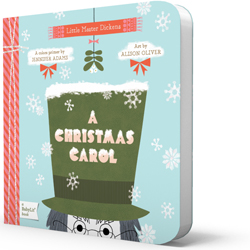 A Christmas Carol: A BabyLit Primer by "Lil Master Dickens" – Charlie is getting this one in his Saint Nicholas stocking this year. I'm super excited about it because I just l-o-v-e these BabyLit board books.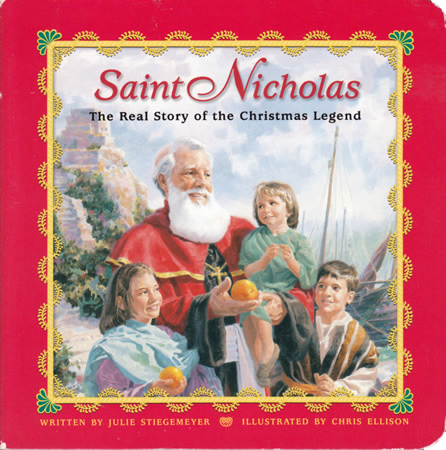 Saint Nicholas: The Real Story of the Christmas Legend by Julie Steigmeyer – Maggie got this book last year for Saint Nicholas day and it was a big hit.
Maggie's Favorites
The Polar Express by Chris Van Allsburg – I had the great good fortune to find a copy of Polar Express that came with a CD of the book being read by the author in a clearance bin at Borders once a long time ago (before I even met Atticus) and held on to it. We read Polar Express last Christmas and Maggie really enjoyed the story. I think this year we'll try out the audio and see how that goes too.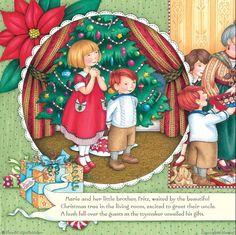 Mary Englebreit's Nutcracker – This was, hands down, Maggie's favorite story last Christmas. Our library copy got so well loved that I decided to buy one to keep for this year. And shhhh…but Saint Nicholas is gifting Maggie with a ticket to see the Nutcracker ballet with Mommy and some friends this December, so we will for sure be reading this one again before the big day.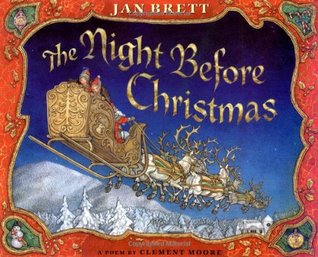 The Night Before Christmas by Clement C. Moore – hardcover version, illustrations by Jan Brett. My online search is saying it's not available in hardback, but I bought it last Christmas at Costco, so it may still be available from other sources. Lovely illustrations.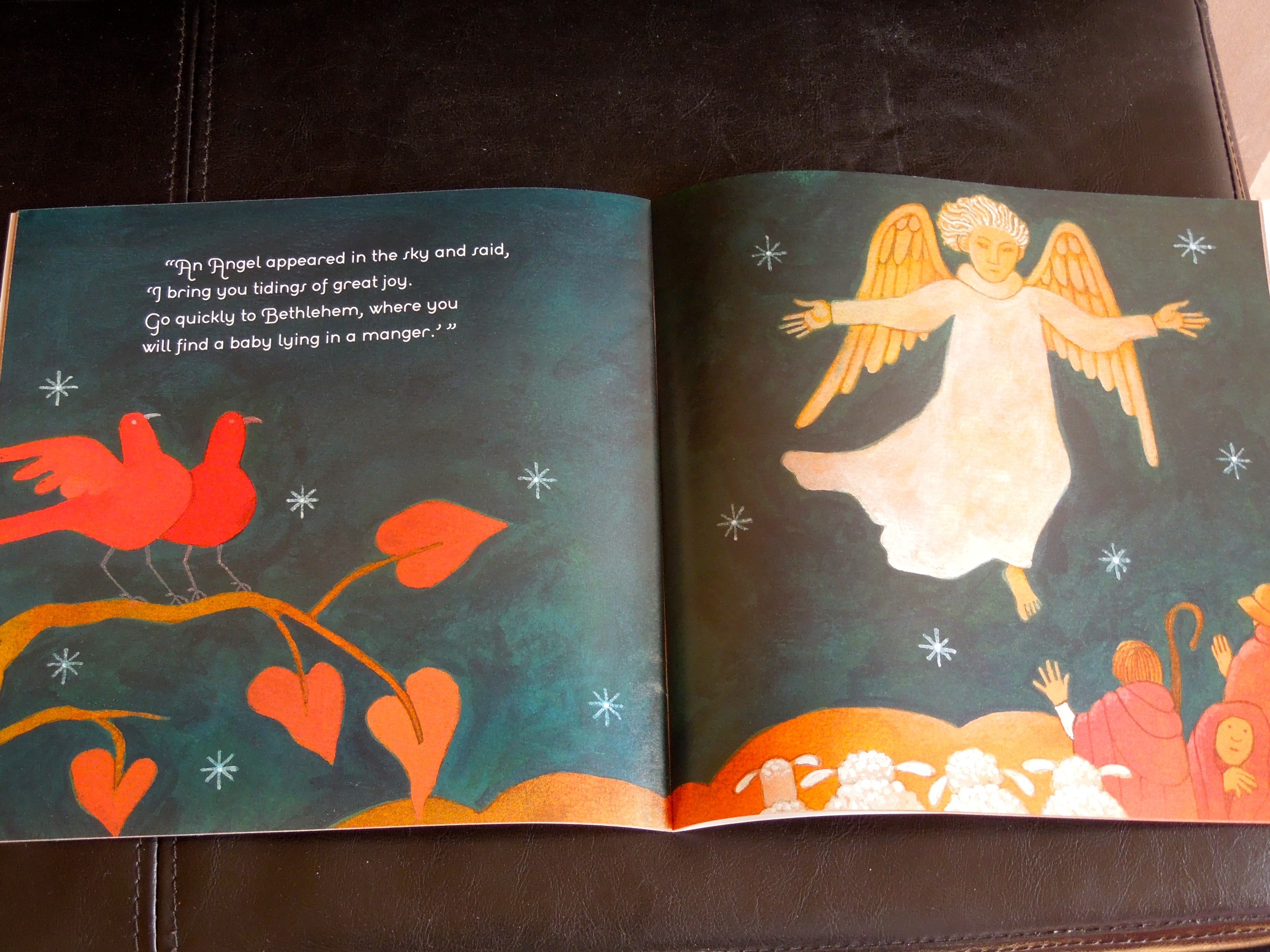 The Birds of Bethlehem by Tomie DePaola – This is such a sweet story, told from the perspective of the birds that are gathered on Christmas. Beautiful images as well.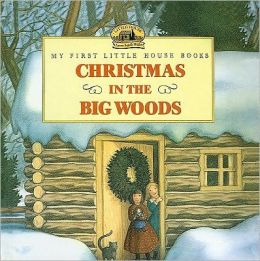 Christmas in the Big Woods by Laura Ingalls Wilder – We are big Little House fans over here, so this story about Christmas with Laura and Ma and Pa et al. is a hit with Miss Maggie.
New This Year
In the months leading up to Christmas, I scour Goodwill and library book sales looking for Christmas children's books. This year I was able to find quite a few good ones, and between that and the library, have added a few new books for our collection this year.
The Miracle of Saint Nicholas by Gloria Whelan – Maggie is getting this book in her Saint Nicholas stocking this year. We had a copy of the library last Advent and it is such a heartwarming and beautiful story about faith and community.
The Little Match Girl by Hans Christan Anderson – I remember this one from growing up. Classic.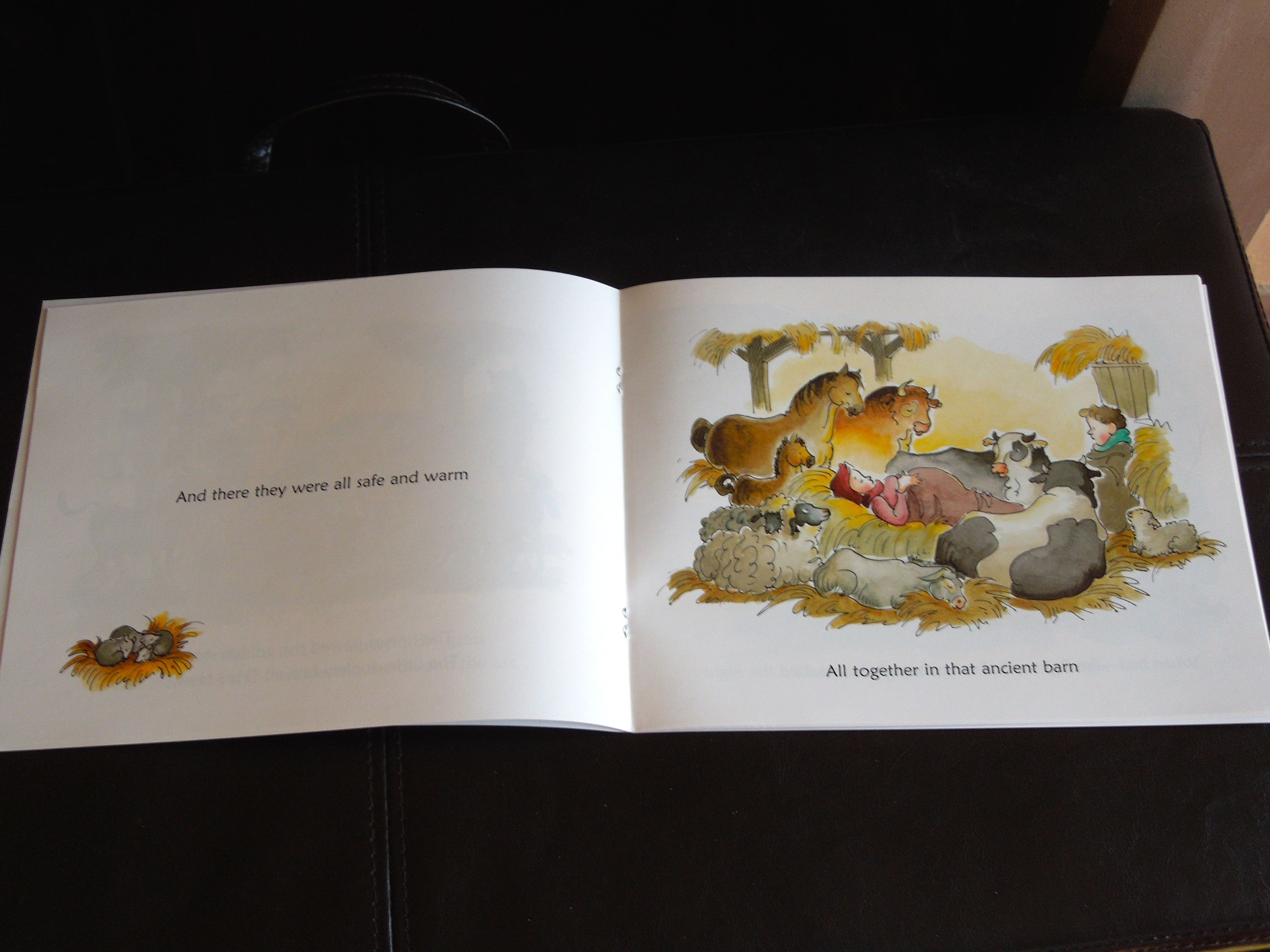 (The above photo has an image of the cover of this book)
Christmas in the Barn by Margaret Wise Brown (author of Goodnight Moon) – Cute story and lovely, cozy illustrations.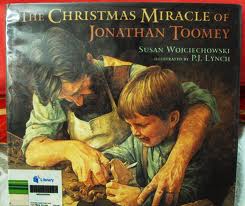 The Christmas Miracle of Jonathan Toomey by Susan Wojciechowski – This is a library book that came highly recommended from a few other book lovers.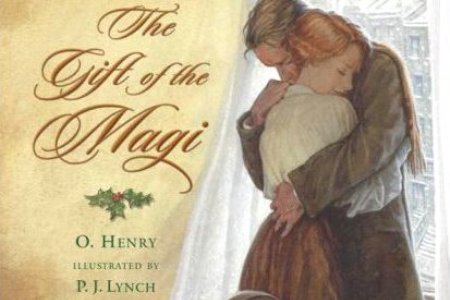 The Gift of the Magi by O. Henry – I love this story so much, and remember it from my own childhood. The version with illustrations by P. Lynch is so beautiful. We are getting this one from the library this year. I am so excited to share this story with Maggie, as she is finally ready to listen to chapter books.
Old Favorites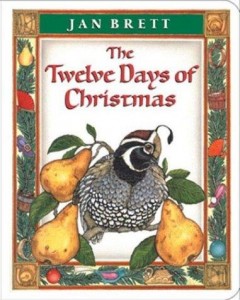 The 12 Days of Christmas by Jan Brett – Brett's illustrations of the classic Christmas carol are just wonderful. We love reading this one during the … 12 days of Christmas. Imagine that.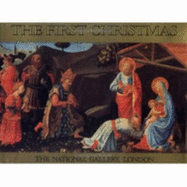 The First Christmas by The National Gallery – I found this book at Goodwill a few years ago and I love it. The story of Christ's nativity is told using Scripture and famous works of art from the National Gallery. It's such a treat to be able to introduce fine art to Maggie while reading about Christmas.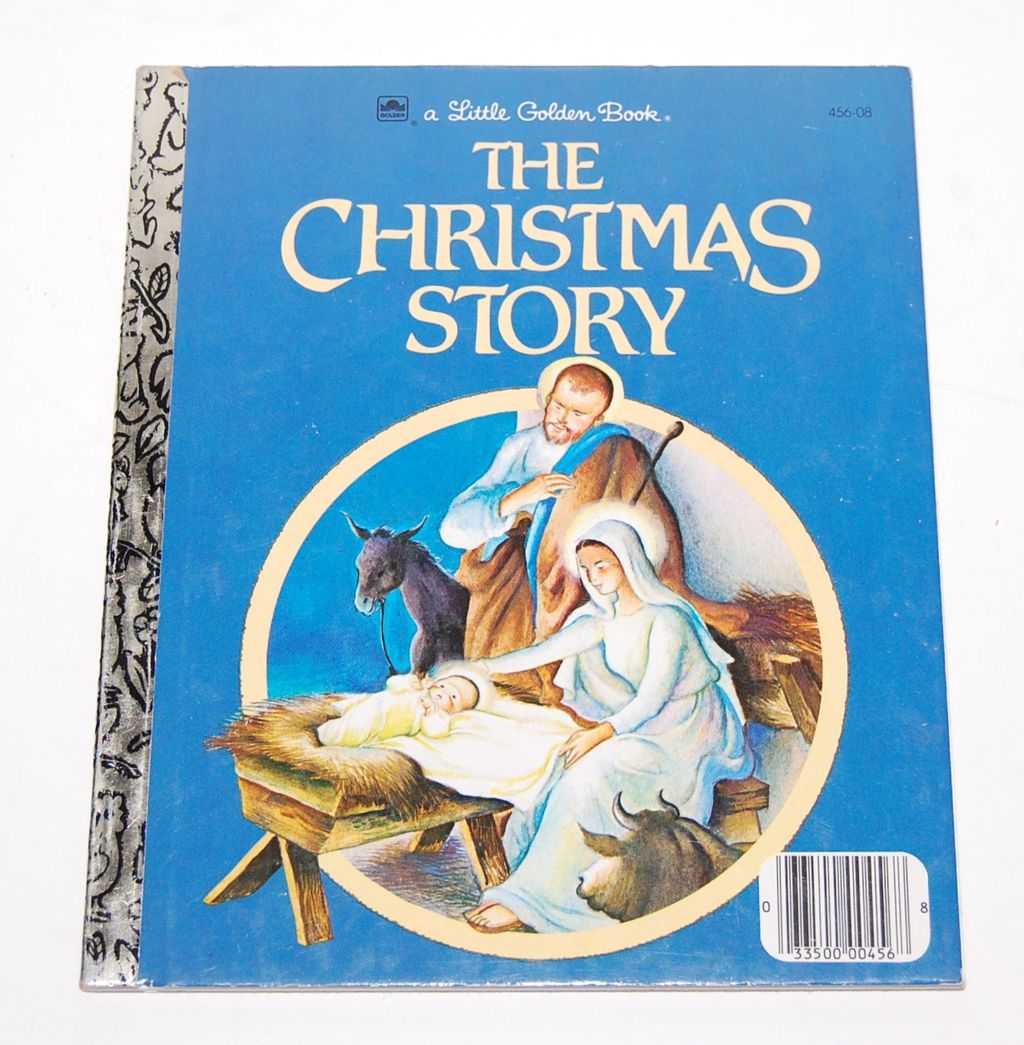 The Christmas Story by Jane Werner Watson (Little Golden Book) – We have this one on loan from Grandma and it is such a sweet little book. I love the little golden books, and especially love that they are still printed in the US of A.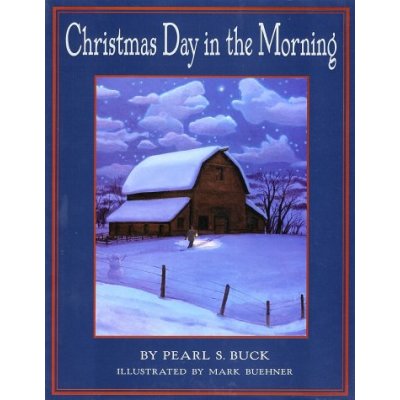 Christmas Day in the Morning by Pearl S. Buck – I did not know that the amazing Pearl Buck had even written a Christmas book for children until I found it accidentally last year while browsing Amazon. This is a wonderful story of Christmas and rural life. Nothing less than you'd except from Buck.
Chapter Books
This year Maggie is very into the American Girls dolls and stories, and can usually sit for a few chapters at a time. So I went ahead and requested all of the AG Christmas books available from the library and I think Maggie is going to love going through them.
Kit's Surprise: A Christmas Story, 1934
Samantha's Surprise : A Christmas Story
Kirsten's Surprise: A Christmas Story
Candlelight for Rebecca (A Hanukkah Story)
Addy's Surprise: A Christmas Story
So, there you have it. A long-ass list of books that we are going to read this Advent. I hope you found something here that might fit in with your family plans. Blessed Advent, friends.