Hey Everyone,
So, in the past two weeks, you've made this blog explode. That's a good thing, btw.
So, we're going to keep adding content. Because of my pending book commitments (and possible movie releases) I've asked one of my best friends and fantastic writer in his own right to be a contributing writer.
Please welcome, Mr. Alan Atchison.
Too bad he roots for a sucky baseball team, the Philadelphia Phillies.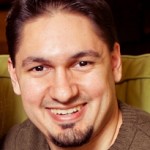 Alan Atchison is a writer, editor, and wannabe baseball player. He is a Senior Publications Editor at the Center for the Advanced Study of India (University of Pennsylvania), where he is also pursuing a Masters of Liberal Arts in Creative Writing. Among Alan's many interests, he is most passionate about inner city issues, baseball, music, and adoption. He's worked as a consulting editor for Jonathan Ryan's novels, and is pursuing publication for his own novels. Alan lives in Philadelphia, PA with his wife and two daughters. Read more at his website and find him on Twitter and Instagram.