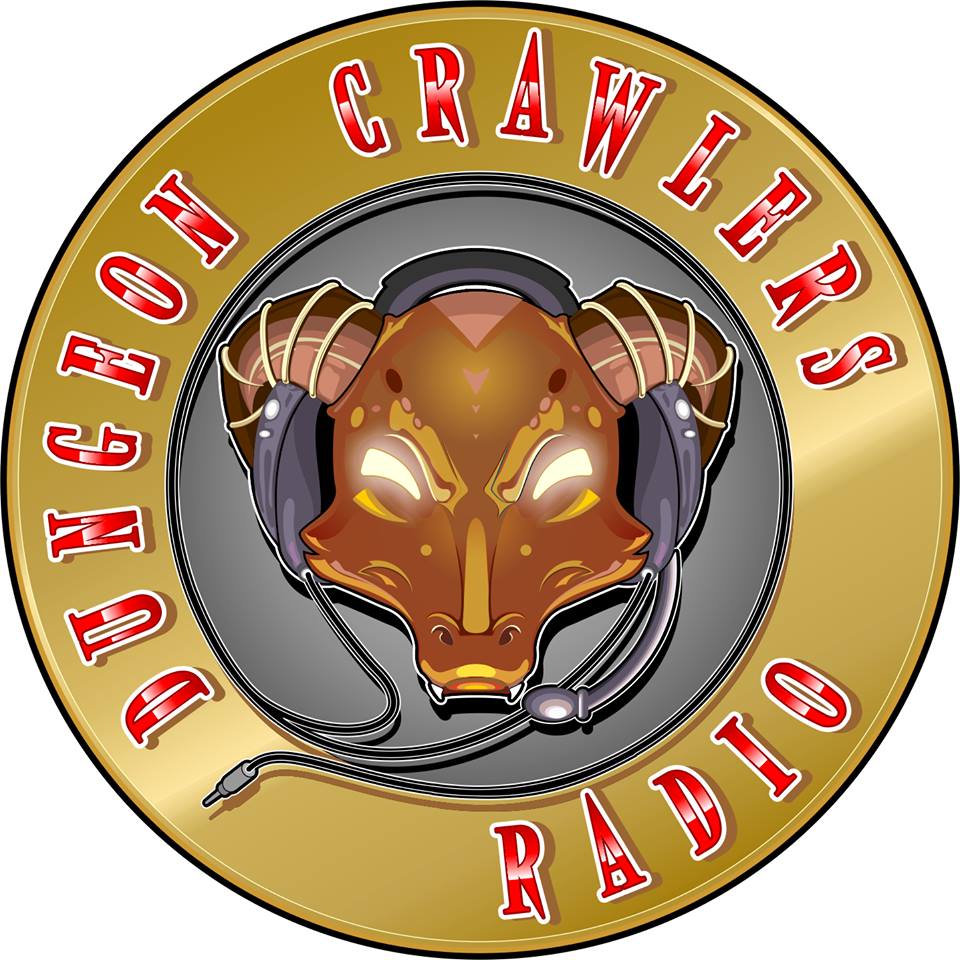 (I (Jo Schaffer) met Daniel Swenson(aka Revan)at the LTUE writing conference in Provo, Utah. He sat at a table with a bunch of microphones interviewing authors and attendees at the event. Curious, I stopped to chat with him. Turns out he runs the fabulously geeky, Dungeon Crawler Radio. I later had the opportunity to be interviewed on the show along with Jonathan Ryan. We talked a little bit about Teen Author Boot Camp, comic books and movies. (The Man of Steel debate got a bit dicey. Jonathan liked it—I wanted to run the script through a shredder and go ninja on the director after watching it…and maybe a part of me wanted to put Amy Adams in an iron maiden. Too far?) The Dungeon Crawler group is a load of fun. If you love the worlds of comic books, gaming, Cosplay and all that—you'll want to follow their blog and radio show. I wanted to know more about them so I thought I'd interview Revan in return. Here ya go.)
Are you a geek?
Yes we are fellow geeks and proud to say that we are geeks. Each of our hosts brings their own flavor of geek to the table. Revan is our Jack of all Trades and has knowledge in many different geek topics across the gamut. Lord Flagoon (yes he is a Lord with official documentation from the Queen herself) is our gun nut that loves RPG's, card, and board games. Fire Bird is not only our Gamer Girl but she loves to Cosplay and play MMORPGs and A Guy Named Joe is our walking gamer encyclopedia and knows the rules and game play for almost every role playing game system out there!
Simon Pegg said it best about being a geek, "Being a geek is all about being honest about what you enjoy and not being afraid to demonstrate that affection. It means never having to play it cool about how much you like something. It's basically a license to proudly emote on a somewhat childish level rather than behave like a supposed adult. Being a geek is extremely liberating."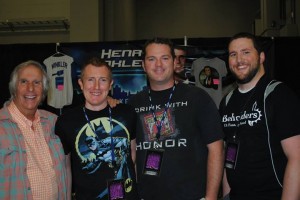 How would you describe Dungeon Crawler Radio and how did it start?
In a teeny, tiny nutshell, Dungeon Crawlers Radio is a banner that "geeks" of all stripes can get behind. A large part of our mission statement is trying to temper sound reasoning with the passion associated with being part of the "geek" culture. It's easy to fall into the traps of internet "trolls" and misinformed "know-it-alls" that unfortunately litter our landscape, so one of our driving forces is to be an alternative to that. The other half of the answer would be putting listeners closer to the people who help define and re-define the culture in which they associate. Our interviews each week, we believe, speak to that very notion.
How did it start?
Well it started on a cold winter's night five years ago, when two friends set out upon a journey into the unknown to find the mystical pendant of… If only our story could begin like that! The show started back in the winter of 2008, while Revan was working for a local radio station in Utah. He was trying to get on air and, unfortunately, in the radio industry the only way to get on air was to have experience and the only way to get experience in radio was to get behind the microphone. See the paradox here? So Revan came up with a crazy idea to do a podcast. He recruited a mutual friend, Malak, and the two started the show in the basement of Malak's house (which literally had bars on the windows and it felt a bit like a dungeon, hence the name). Both Revan and Malak decided to talk about what they knew best: games and geek culture. We started the show with two microphones, a cheap mixer, a laptop, and with a push of the red button, we started recording our first show. A couple years later, the show moved from a podcast to a live internet radio show and has remained a live show since. Even though the show is live every week, listeners can always download the show at a later date via iTunes, Stitcher, and BlogTalk radio. We've grown and adapted with our listeners with how we've produced, marketed and distributed our show over the years and we've also gain and lost some great talent. Malak left the show to pursue other endeavors. In the wake of his departure, we added A Guy Named Joe, Lord Flagoon, and eventually Fire Bird to the show. These additions have created the current dynamic you'll hear and love on the show now. And with 170,000 listeners currently we must be doing something right!
What have been your most popular shows?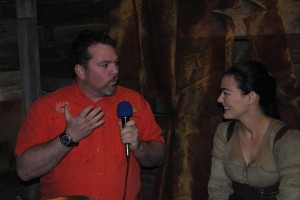 As far as popularity goes, our best shows tend to be the highest profile authors. Brandon Sanderson, Tracy Hickman, Larry Correia, John Scalzi, Dan Wells, and of course R.A. Salvatore is always a huge hit each time they have been on the air with us. Sadly, his appearance on Dungeon Crawlers Radio where he tells the story of "wubba-wubba" has been lost to time and the internet. That was one that stood out for many years. The show that proved to be the most enjoyable thus far was an episode with voice actor C. Martin Croker, where he started to break into his voices for Zorak and Moltar and Dr. Weird. There wasn't a dry eye in the house; there was so much laughing going on!
What're your 3 favorite comic book characters/why?
Depends on who you're asking. Revan usually replies Superman or Green Lantern. A Guy Named Joe goes with Gambit. He's the guy who always maneuvers to the center of events, makes everyone question his motives. He also has the most interesting love interest, and utilizes the most interesting fighting style. And that Cajun accent! It's enough to get anyone ready to swoon! And Flagoon has to go with Batman. Why? Well because he's Batman! Reason enough.
Your top 5 fave geek movies/why?
We love movies, but a top five is always such a debatable list. I'll try to break it down as best I can:
1. Aliens (1986): Greatest film ever. A marvel of both technical expertise and actor range. Perhaps the most influential work of it's time; this movie still grips the imagination of young and old alike.
2. Avengers (2012): The definition of "a sum greater than its parts", which speaks very highly of its parts. It's hard to ignore just how "into it" everyone involved was.
3. The Princess Bride (1988): The truest love story of them all. It displays just how a love story is equal parts lunacy and fantasy.
4. Enter the Dragon (1973): Bruce Lee. 'Nuff said.
5. Serenity (2005): Not that anyone needed any more reasons to love the Firefly franchise, but we got them anyway. It shows the world that you don't necessarily need sequels in order to tell a story worth telling.
What do you think the future of Geek culture looks like?
The words "geek" and "future" are synonymous. The past decade and a half has revealed that it truly is the geeks that have come to shape our present and are now influencing our future. The future of the culture itself might only bear the smallest resemblance to the original counter-culture that spawned it. We may see many, if not most, of the stereotypes that plagued our perceptions slowly give way for more and more mainstream credibility. Indeed, the perfect example of that evolution can be seen by the mainstream acceptance of our friends, the Bronies.
What are your future hopes for DCR?
Oh, that's easy. To make DCR a full-time career! We love what we do each and every week. Even bad interviews are worth getting ourselves ready to go live each week. The next big plunge is to move Dungeon Crawlers Radio into an even larger audience, getting bigger and better interview. Plus, we also want to get paid for our efforts, just like anyone else doing what they love.
You can check out them out for yourself and join the geek revolution: