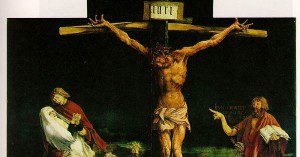 Hispanic martyrs put before the firing squads by socialist dictators would call out as their last words "Viva el Cristo rey!" Long live Christ the King! Or, Christ the King lives!  That's a good phrase to keep in mind.
Yesterday was the last Sunday of the Church Year, also known, among other names, as Christ the King Sunday.  As a conclusion to our recent series of posts on Two Kingdom theology, we need to remember who is the King of both Kingdoms.
After the jump, a bulletin note on Christ's kingship from Pilgrim Lutheran Church here in Australia.