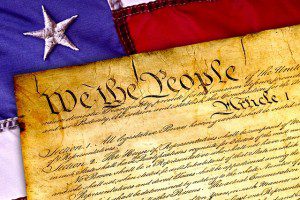 The Supreme Court has taken up a case that will decide whether or not foreigners–even those outside of American soil–have constitutional rights.
On the one hand, how could they?  Non-citizens cannot have the same privileges as citizens.  Foreigners in this country will be treated according to this country's laws, which means no one will be allowed to mistreat them.  But how can a nation's laws be applied outside its borders?
On the other hand, doesn't the Declaration of Independence say that human rights are universal?  They are "inalienable," not granted by a government but "endowed" by God.