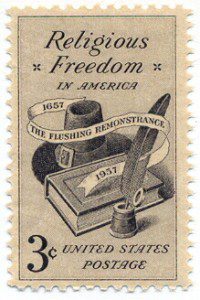 The Christian owner of a meatpacking business had some pamphlets lying around in the breakroom that opposed gay marriage.
When some inspectors from the United States Department of Agriculture saw them, they demanded that they be removed.  Otherwise, they said, they would not inspect the plant, which would then not be allowed to operate.
The inspectors cited a regulation that allowed any government official "to take immediate and appropriate corrective action" if they detect any cases of  "harassment."
The inspectors considered the pamphlets to be harassment, even though no employees complained.  The USDA inspectors threatened to shut down the operation, even though the pamphlets had nothing to do with their purpose; namely, to insure the purity of the meat being sold.