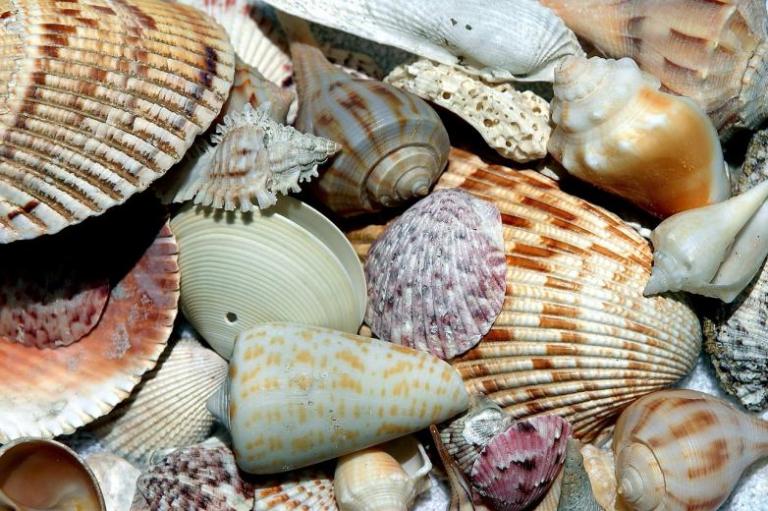 One highlight of our time on Kangaroo Island:  My 8-year-old granddaughter was showing me the shells she collected on the beach.  We were marveling at the swirls and the shapes, the harmonious colors and the intricate pattern of the markings.  She exclaimed, "God is an artist!"
That's a fine theological observation for an eight-year-old or for someone of any age.  That's also a fine aesthetic observation.
The aesthetic form of a seashell has been related to the proportions and harmonies of classical art and architecture.  What takes supreme talent, learning, rationality, and skill on the part of a human artist is performed by a tiny non-rational animal, just spinning out its shell according to its nature and the nature of reality.