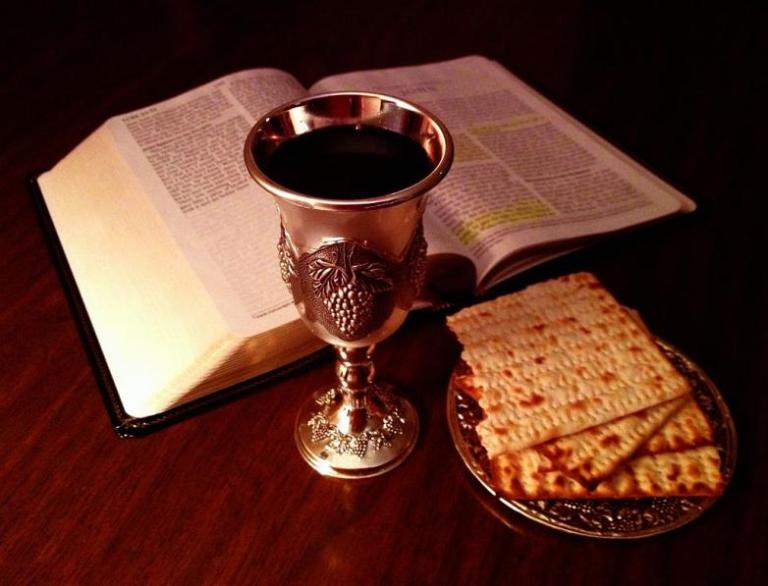 Given that we are saved by grace alone through faith alone in Christ alone, why should Christians bother with good works or try to avoid sin? This question is as old as Romans 6:1, but it continues to bedevil many Christians, from naive teenagers who think that their baptism or "decision for Christ" means that they can now sin with impunity to sophisticated theologians who flirt with antinomianism.
I came across an article that I am finding very helpful in thinking about moral issues in light of the Gospel: Jeff Mallinson's "Virtue Ethics and Its Application Within Lutheran Congregations," in Issues in Christian Education.
There are many facets to ethics–understanding the nature of goodness and evil, determining whether something is right or wrong, applying ethical principles to particular issues. Virtue ethics focuses on the character of the person who acts ethically or non-ethically. Virtue ethics asks questions like these: What kind of person commits adultery? How can someone become the kind of person who does not commit adultery?
Virtue ethics was pioneered by Aristotle, who emphasized the cultivation of good habits, and "character formation" has become a staple of Roman Catholicism and Christian schools. But many Lutherans, leery of Aristotelianism and salvation by "merit,' have reacted against virtue ethics. How can human beings who are, in the words of the rite of confession, "by nature sinful and unclean" ever attain "virtue"? And yet, advocates of virtue ethics have included Lutherans, such as Joel Bierman, the great ethicist Gilbert Meilaender, and Philip Melanchthon.
As Prof. Mallinson explains it, Luther sets forth an approach to virtue ethics. But it is nothing like Aristotle's.
For Luther, the Gospel makes us into a different kind of person: a Christian, who acts differently because he or she has a new nature. The Gospel also gives us freedom, liberating us from the bondage of our wills to sin and thus also liberating us from the overscrupulous parsing of rules or calculating how much we can or cannot get away with. We come before God clothed in Christ, who has borne the punishment for our sins and imputed to us His righteousness. Whereupon God calls us into the world to love and serve our neighbors, vocation being the realm of good works.
But those good works come not from efforts to acquire merit, nor even from forming good habits. Rather, they come as we grow in faith by means of Word and Sacrament. That is, as Christ transforms us. Christians are continually confronted by the Law and forgiven through the Gospel. By continual confession and absolution, hearing God's Word and receiving Christ's Body and Blood–all of which happen in the Divine Service–Christians are transformed into different kinds of people, receptive to God's Will and sensitive to their neighbors, hating sin especially in themselves and yearning to please God, which they learn through the third use of the law.
Yes, we are still sinners, but we are also saints. It isn't that we oscillate between one and the other, as is often assumed. Prof. Mallinson quotes Mark Mattes, "Discipleship in Lutheran Perspective," Lutheran Quarterly 26 (2012), 149:
The Christian life is no perpetually reoccurring oscillation between law and Gospel, accusation and liberation. Not oscillation but simultaneity—simul iustus et peccator— characterizes Christians, even when they flee from God as wrath to God as mercy. Nevertheless, it is precisely God's Word defining this simul that opens another dimension—the horizon of living outside oneself, first of all in honoring God, the source of goodness, and second, in serving the neighbor. As new beings, we are not trapped in the oscillation because the Gospel's goal is to effectuate trust in God's promise which allows us to live outside ourselves in God and the neighbor.
Prof. Mallinson says that virtue ethics–that is, the formation of Christian character in the Christian life–is not just cultivated in the Divine Service, the primary function of which is to proclaim the Gospel. Since virtue, in this sense, has to do with our life in the world, it should be cultivated in the world: in church activities, to be sure,–in Christian education and in interactions with other Christians–but also in the family and in Christian schools. And, I would add, as we face trials and tribulations in faith, and as we struggle in our vocations.
Notice how St. Paul ties together the Gospel, the experiences of life, and "character," which in turn circles back to the Gospel:
Therefore, since we have been justified by faith, we[a] have peace with God through our Lord Jesus Christ. 2 Through him we have also obtained access by faith[b] into this grace in which we stand, and we[c] rejoice[d] in hope of the glory of God. 3 Not only that, but we rejoice in our sufferings, knowing that suffering produces endurance, 4 and endurance produces character, and character produces hope, 5 and hope does not put us to shame, because God's love has been poured into our hearts through the Holy Spirit who has been given to us. (Romans 5:1-5)
Photo by John Snyder (Own work) [CC BY-SA 3.0 (http://creativecommons.org/licenses/by-sa/3.0)], via Wikimedia Commons