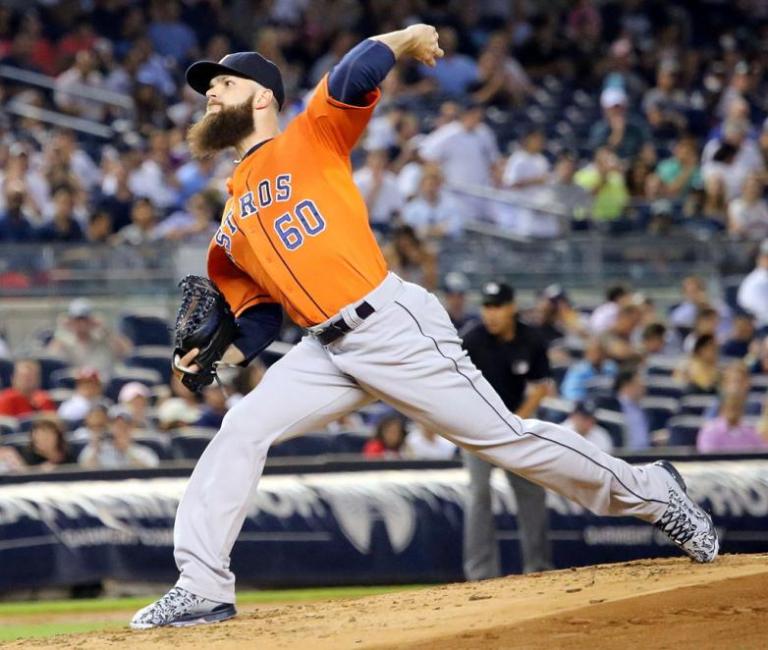 The baseball playoffs are underway, and seldom have they featured such outstanding teams. The rare achievement of winning 100 games is the sign of a truly dominant team. This year in the playoffs there are three teams that have won more than 100 games. The other five have wins in the 90s. If you are sick of the NFL, this is the time to give baseball–whose players almost never protest the National Anthem–another chance.
In the American League, we start off with the Cleveland Indians (102 wins) playing the wild-card New York Yankees (91), and the Houston Astros (101) playing the Boston Red Sox (93).
In the National League, we have the Los Angeles Dodgers (104) playing the wild-card Arizona Diamondbacks (93), and the Washington Nationals (97) playing the Chicago Cubs (92).
And there are lots of individual stars who are likely to give us epic performances during the playoffs, ranging from the diminutive 5'6″ AL batting champion Jose Altuve of the Astros (hitting .346) to the hulking 6'7″ Aaron Judge of the Yankees, a rookie who has hit 52 home runs.
This year I've been following the Houston Astros, since my son-in-law–Texan and Astros fan that he is–has been coming over to watch their games. What a team they are! At one point in the season, I noticed that they had three players batting in the .300s and three more bating in the .290s. Plus remarkable starting pitching, with Dallas Keuchel, Lance McCullers, Brad Peacock, Charlie Morton, and–as if they were not enough–they just added Justin Verlander.
I would love to see a world series with the Astros and my previous home-team the Washington Nationals. I followed them when we lived in Virginia, but my heart was never with them. My heart teams, the Milwaukee Brewers and the Kansas City Royals did have interesting seasons. I would be glad if the Cubs could get in it, for the sake of my late father.
More likely is the Cleveland Indians vs. the Los Angeles Dodgers. In which case, I predict Cleveland would win it all.
But anything can happen in the playoffs. Including wild-card teams knocking off the favorites.
So what are your predictions for the playoffs and the World Series? As always, on this blog, we will revisit the prognostications after it's all over and give acclaim to whoever gets it right.
See Why the 2017 MLB playoffs may have the best divisional round in years – CBSSports.com.
Here are the brackets and complete schedule of the games.
Photo of Astros pitcher Dallas Keuchel by Arturo Pardavila III on Flickr [CC BY 2.0 (http://creativecommons.org/licenses/by/2.0)], via Wikimedia Commons