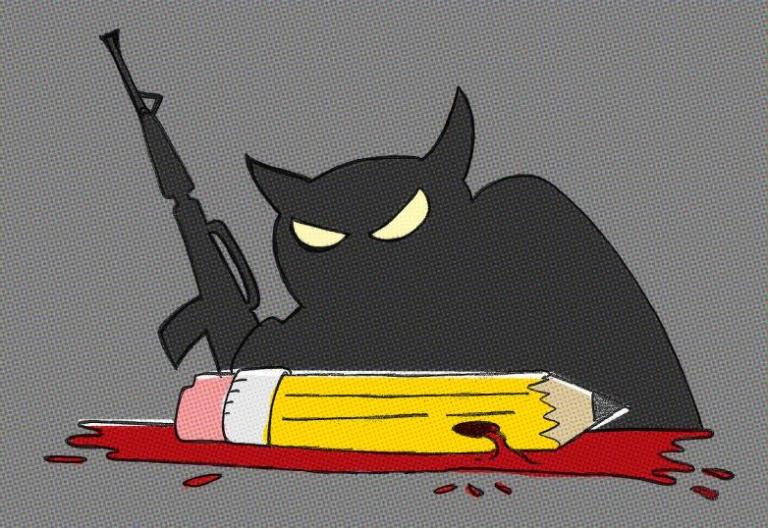 A gunman walked into First Baptist Church in Sutherland Springs, Texas, on Sunday morning and killed as many as 27 worshippers.  The attack is being described as the deadliest church shooting in American history.
Some 30 worshippers were also injured.  The attack happened at approximately 11:30 a.m., which would have been near the end of the service.  The shooter fled and was killed.  Whether that was by police or by his own hand or by an armed bystander is not clear at the present time.  Nor has he been identified.  Nor do we know his motive.  (I'll try to update this post as we know more.)
Sutherland Springs, Texas, is a small town with a population of about 400.  It is located about 30 miles southeast of San Antonio.
The typical attendance of the small country church is said to be around 50.  That means that virtually everyone in the congregation was either killed or wounded.
The pastor,
Rev. Frank Pomeroy,
was away from his pulpit in Oklahoma that Sunday.  His
wife
was also out of town on a separate trip.  Their 14-year-old daughter was killed.
President Trump, on his trip to Asia, tweeted his support:  "May God be w/ the people of Sutherland Springs, Texas. The FBI & law enforcement are on the scene. I am monitoring the situation from Japan."
Gun control advocates are renewing their calls to restrict the possession of firearms.
We have had mass shootings at concerts, schools, shopping centers, work places, more places of worship, etc.  In fact, just about every sphere of ordinary life has been targeted by terrorists, haters, thrill killers, madmen, or nihilists in general.
Attacks on churches are as heinous as any other violence against innocent people, but they add another dimension:  sacrilege, the violation of what is sacred; blasphemy, a striking out against God by harming those who worship Him.
But God will bring judgement against all of these murderers.  And He promises a special vindication for those who are killed "for the word of God and for the witness they had borne":
When he opened the fifth seal, I saw under the altar the souls of those who had been slain for the word of God and for the witness they had borne. 10 They cried out with a loud voice, "O Sovereign Lord, holy and true, how long before you will judge and avenge our blood on those who dwell on the earth?" 11 Then they were each given a white robe and told to rest a little longer, until the number of their fellow servants and their brothers[a] should be complete, who were to be killed as they themselves had been.  (Revelation 6:9-11)
Illustration by dutchpirates via Pixabay, CC0, Creative Commons