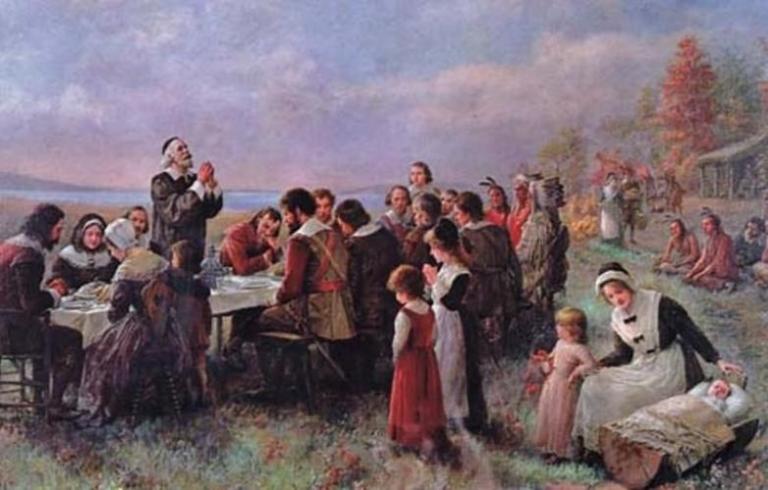 Thanksgiving is, of course, a national holiday.  But devoting specific days for the purpose of giving thanks and giving thanks by eating a ritual feast have strong Biblical precedent.
This came to mind because of a column by Billy Graham carried in the Oklahoma City newspaper.  A fifth grader asked him if they celebrated Thanksgiving like we do.
In the Old Testament, the people celebrated several times of thanksgiving (usually called "feasts" or "festivals"). Three were especially important: Passover and the Feast of Unleavened Bread in early Spring, thanking God for their deliverance from slavery and for the beginning of the barley harvest; the Feast of Weeks in early Summer, thanking God for the beginning of the wheat harvest; and the Feast of Tabernacles in the Fall, thanking God for the end of the harvest season.God told them to "Be joyful at your festival. … For the Lord your God will bless you" (Deuteronomy 16:14-15).