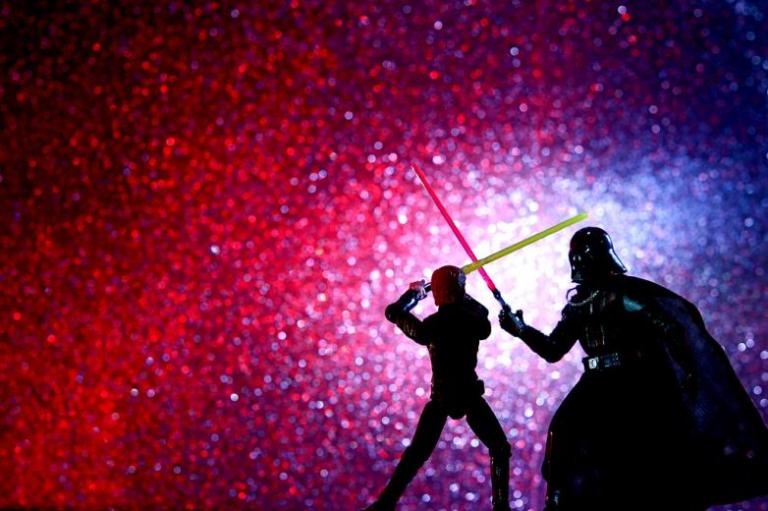 I finally realized what's wrong with movies today.  What Aristotle described as the least important element of drama has become the most prominent.
I'll explain, but first let me give you my take on the new Star Wars movie, which we finally watched.  I was underwhelmed.  The original trilogy had a story arc that was resolved in the end:  the Empire was defeated, the rebellion was victorious, and the story ended with dancing Ewoks.
So now we have a sequel trilogy, and it's  still about rebellion against the Empire!  That plot line was finished!  Not only that, just about every element in the original story is rehashed–another father/son darkside turn, more aliens in a bar only this time it's a casino, another Hans Solo-like rogue, more racing alien animals, and on and on.