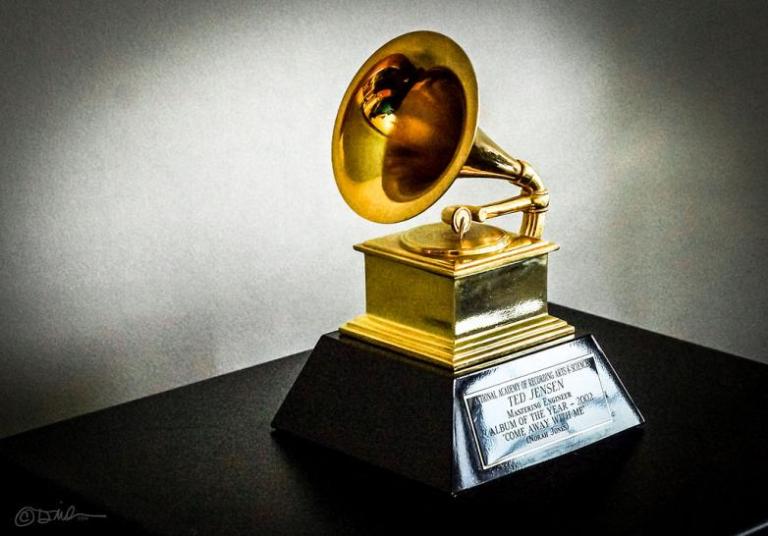 The Grammy Awards last Sunday, the music industry's award show, featured the by-now familiar litany of Donald Trump protests, virtue signaling, and–especially–#MeToo statements supporting women and condemning the plague of sexual harassment.  But, as British journalist Piers Morgan, points out, the irony was excruciating.  As he says, the Grammy presentations are "the single most sexist, misogynist and abusive awards show of them all, celebrating many of the most sexist, misogynist and abusive people in an amoral industry of spectacular proportions."
It wasn't just that while women were being lauded, hardly any of them were given any actual awards.  (Only 17 out of 86 awards were given to women, but even those were nearly all given out the day before off camera.  In the major awards shown on prime time, only one woman–Alessia Cara for best new artist–was a winner.  The one woman nominated for Album of the Year, Lorde, wasn't even allowed to perform, unless the other nominees in that category.  Instead, U2 and Sting did some numbers, even though they weren't nominated for anything!)
But the much bigger problem is that while the music moguls wore white roses in support of victims of sexual abuse and harassment, they were giving awards to abusers and those who sang about abusing women!
One highlight of the show was Kesha singing her nominated song "Prayer" about her own experience of abuse.  She was backed up by an all-star choir of other female artists, all dressed in white.  Her emotional performance brought tears to everyone's eyes.  But then, as Morgan observes, the winner in the category for which she was nominated, Best Pop Solo Performance, went to Ed Sheeran for a song about getting a woman drunk so he could have sex with her.
Rapper Big Sean was arrested in 2011 for sexual abuse, unlawful imprisonment, and forcible touching of a 17-year-old fan.  He pled guilty.  But this year he was nominated for a Grammy.
Another nominee, Rick Ross, had a song about using a date rape drug.  His rap contained these lyrics:  "Put molly all in her champagne,' she ain't even know it, I took her home and I enjoyed that, she ain't even know it."  Reebok stopped paying him to sell their sneakers.  But the music industry nominated him for a Grammy.
Other nominees, including the big winner Kendrick Lamar, sing about women as "hoes" and "b*tches."  Morgan gives more examples, which you can read about at the link.  (Caution:  He quotes lyrics that are crude, degrading, vile, and obscene.)
The high point of the evening was a comedy shtick about the possibility of a "spoken word" album of the anti-Trump screed Fire and Fury.  Various celebrities read passages, leading up to someone who held the book up to her face.  She lowered it, and it was Hillary Clinton!  That brought the house down.  But, as Morgan says,
It seemed perfectly fitting that the liberal music world's heroine on a night of tearful endorsements about abuse of power and sexual harassment, should be someone who it emerged this week had protected a campaign advisor's job during the 2008 presidential race after he was accused of…. sexual harassment.
Not to mention her protection of a powerful man guilty of harassing and forcing himself upon women, whom she then discredited; namely, her husband, President Clinton.
How could so many musicians be so tone-deaf?
Photo:  Ted Jensen's 2002 Grammy Award by Dmileson (Own work) [CC BY-SA 4.0 (https://creativecommons.org/licenses/by-sa/4.0)], via Wikimedia Commons