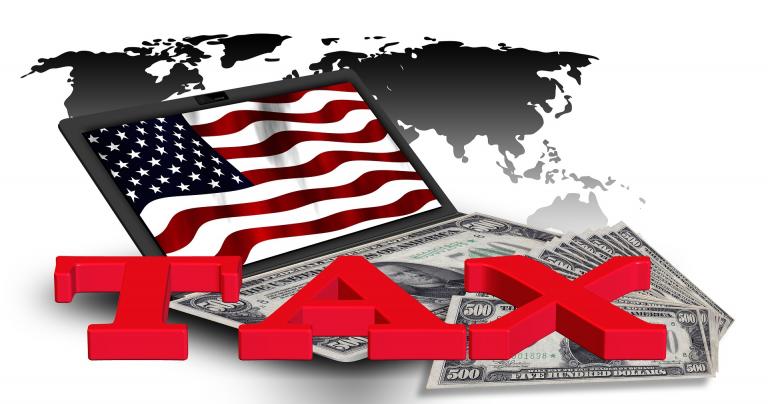 The tax legislation passed by Congress was a long, complex bill that hardly any lawmakers read all the way through.  Some surprises are coming out.  Though the effect of the tax bill was to cut taxes dramatically for most Americans, at least one provision will force churches and other non-profits that are normally tax-exempt to pay a new 21% tax.
Congress was closing loop-holes that let companies claim tax deductions to employee benefits such as free meals, parking passes, gym memberships, and transportation costs.  For most companies, this meant a slight raise in their income taxes.  But for entities that don't pay income taxes, like churches, the benefit is going to be taxed at a 21% rate.
From Brian Faler, Republican Tax Law Hits Churches: 
Republicans have quietly imposed a new tax on churches, synagogues and other nonprofits, a little-noticed and surprising change that could cost some groups tens of thousands of dollars.

Their recent tax-code rewrite requires churches, hospitals, colleges, orchestras and other historically tax-exempt organizations to begin paying a 21 percent tax on some types of fringe benefits they provide their employees.

That could force thousands of groups that have long had little contact with the IRS to suddenly begin filing returns and paying taxes for the first time.

Many organizations are stunned to learn of the tax — part of a broader Republican effort to strip the code of tax breaks for employee benefits like parking and meals — and say it will be a significant financial and administrative burden. . . .

The debate comes as Republicans celebrate the six-month milestone of the law's enactment. They've emphasized the benefits of its big cuts in taxes on businesses and individuals.

But to help defray the budgetary cost of those changes, Republicans simultaneously pared tax breaks for workers' fringe benefits, which is projected to raise around $40 billion over the next decade.

They were mainly trimming deductions companies have long taken for entertaining clients and providing meals for employees.

But Republicans also wanted to treat nonprofits equally, which proved challenging.

Because those organizations don't pay income taxes, lawmakers couldn't take away fringe-benefit deductions. So instead they created a 21 percent tax on the value of some of nonprofit employees' benefits.

The main benefits affected are transportation-related, like free parking in a lot or a garage and subway and bus passes. It also targets meals provided to workers and, in some circumstances, may affect gym memberships.
Most pastors and other church employees probably don't get perks like these, but they often get a travel or car allowance.  I wonder if that  will trigger this tax.  Does anybody know?
Illustration by geralt via Pixabay, CC0, Creative Commons