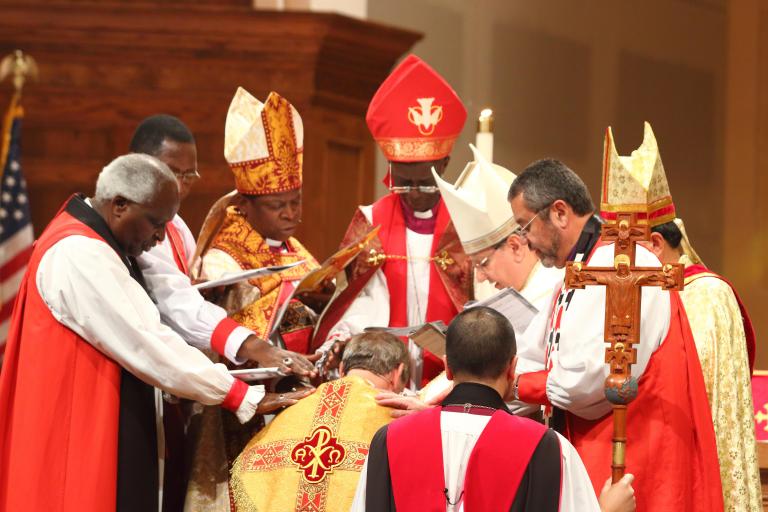 The Anglican Church in North America (ACNA) broke away from the Episcopal Church in the USA because of that denomination's extreme theological liberalism.  But the Global Anglican Future Conference (GAFCON) has recognized ACNA as the legitimate Anglican body in the United States, removing recognition from the Episcopal Church.
This raises the possibility that in the 2020 conclave of the world's Anglicans, the Lambeth Conference, the Episcopal Church USA might get booted from the world-wide Anglican Communion.
At the 1998 Lambeth Conference, the conservative bishops from developing countries prevailed over the liberal bishops from the more developed countries–specifically, the U.S., Canada, and the U.K.–to block acceptance of homosexuality.  This development is described as a "watershed moment" in which Christian leadership shifted to the former mission fields of Africa, Asia, and other former European colonies.