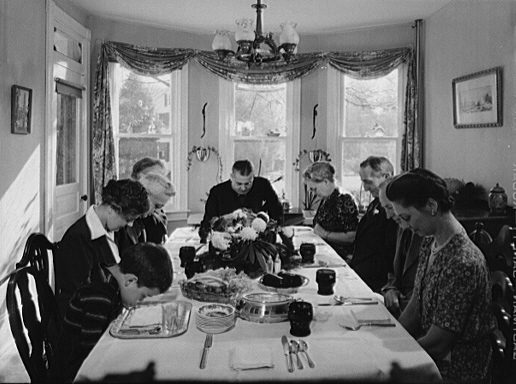 Thanksgiving is the one national holiday that has an explicitly religious meaning.  George Washington got the holiday started "as a day of public thanksgiving and prayer, to be observed by acknowledging with grateful hearts the many and signal favours of Almighty God."  
Thankfulness is an acknowledgment of dependence.  In that, it is like faith.
The English word "thank" is related to the word for "think."  Part of the observance of Thanksgiving should be thinking about our blessings, which leads naturally to thanking.