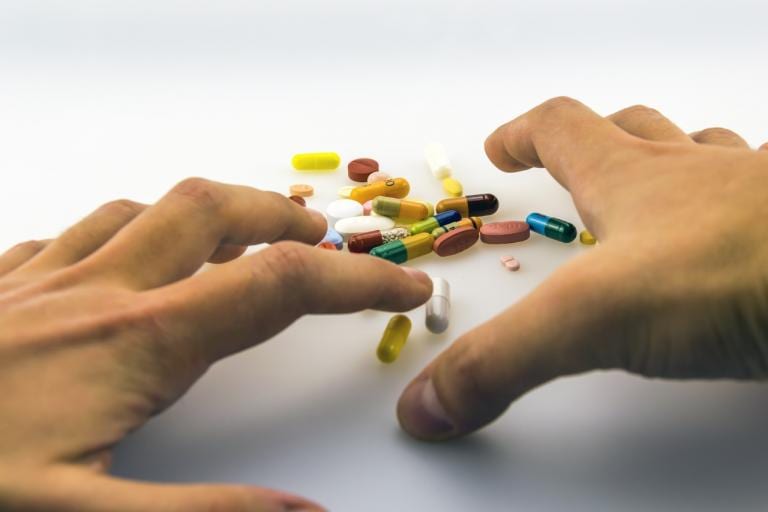 In the 19th century, we had opium dens and the patent medicine laudanum, a solution of opium and alcohol, to which prominent figures like Mary Todd Lincoln and Samuel Coleridge became addicted.  In the 20th century, the opiate heroin ravaged the big cities.  Later in that century, painkiller opiates, like Oxycontin and Vicodin became available as prescription drugs, killing thousands.  In the 21st century, opioids–both painkillers and heroin–moved from black neighborhoods in the big cities to the small rural towns of the white working class.  Now opioids are finding their way into the suburbs of the middle class.
Paula Rinehart reviews the bestselling Dopesick: Dealers, Doctors, and the Drug Company that Addicted America by Beth Macy, a book that chronicles our current opioid crisis, including the development and marketing of Oxycontin by the pharmaceutical company owned by the Sackler brothers, best known as philanthropists whose name is on museums, scientific research centers, and cultural institutions across the nation.  The reviewer begins by telling how drugs are now impinging on her neighborhood.
From Paula Rinehart, The Opiate Epidemic Is Coming To A Suburb Near You:
One recent summer morning, I awoke to discover that the house across from ours had been surrounded by a SWAT team in the middle of the night. That's unusual stuff here in my sleepy southern neighborhood of two-car garages and young couples pushing baby strollers.

The guy who lived there had escaped our notice—by design, I'm sure. Right under our noses, hidden in plain sight, he managed to operate a thriving mail order business selling fentanyl and Xanax. The police hauled him, and the $700,000 in cash he kept on hand, away at 4 a.m.

The opioid epidemic is carefully reaching its tentacles into the very places we search out to protect our children—middle- and upper-class suburbs with good schools. America is losing almost as many young adults each year to opioid overdoses as the total number of deaths from the entire Vietnam War. One doctor wryly noted that if this were a communicable disease with red blotches we'd be flying in helicopters.

One reason this scourge has flown under the radar so long is that for the past 20 years its victims were mostly rural white guys hit hard by the loss of coal-mining and manufacturing jobs. They hail from places that never make the news—places like St. Charles, Virginia and Bristol, Tennessee. In years to come, as the epidemic makes its way into suburbs like my own, these backwoods hamlets may be regarded as the first signs of a crisis in the making, much like San Francisco and New York were the sentinels of an emerging HIV outbreak.
Photo via pxhere, CC0, Public Domain