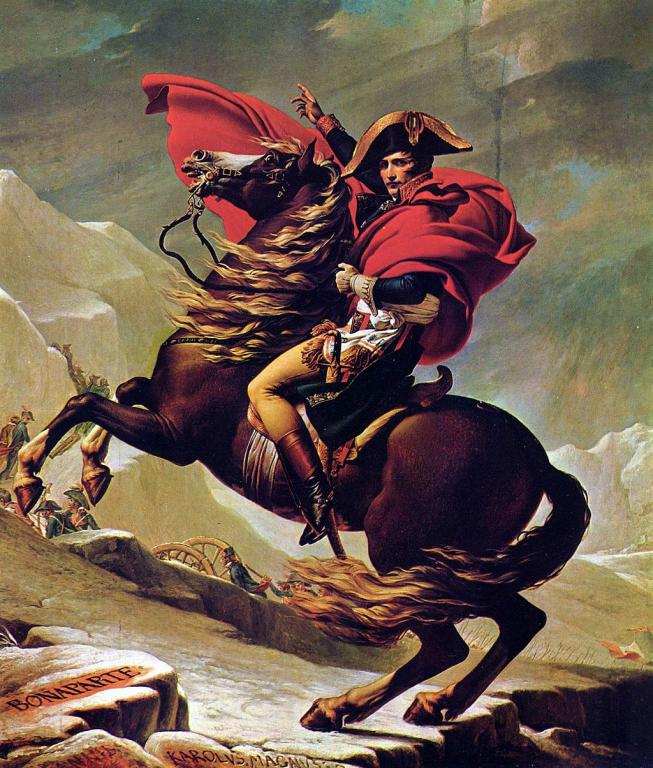 Politics reflects the culture, we are told, and this is certainly true. But, more profoundly, both politics and culture reflect the soul. Plato made this point, and so, more recently, does Damon Linker, who writes about the "tyrannical souls" that stir up the outrage mobs on Twitter. First, I want to quote Linker. And then I want to bring up Plato.
From Damon Linker, How Twitter could be the death of liberal democracy, in The Week:
As Andrew Sullivan noted nearly three years ago in an important essay on America's slow drift toward tyranny, Plato believed that political regimes and the souls of their citizens mirror each other. A change in political form can lead to a change in the character of citizens, and vice versa. Tyrannies emerge in many ways, but sometimes they arise when the citizens of a democratic political community develop tyrannical souls.

What Twitter shows us is a real-time ultrasound of the souls of America's cultural and intellectual elite and its most committed activists — the people in charge of disseminating knowledge and who take the lead in organizing political action in our society. The picture it reveals is ugly, vulgar, shrill, and intolerant, with souls exhibiting an incapacity to deliberate, weigh evidence, and judge judiciously. They display an impulsiveness and unhinged rage at political enemies that is incompatible with reasoned thinking about how we might go about governing ourselves, heal the divisions in our country, and avoid a collapse into civic violence that could usher in tyranny.

In 1984, George Orwell famously described a totalitarian political order in which people were kept as docile subjects in part by a daily ritual called "Two Minutes Hate" in which the population directs all of its pent up fury at "Goldstein," a possibly fictional enemy of the state.

Thanks to Twitter, we now know that the same dynamic can arise spontaneously, with fresh ire directed at a new manifestation of the partisan enemy nearly every day. It shows us that under certain circumstances — our circumstances — people can and will fasten onto an endless succession of real-life Goldsteins for the sheer, addictive joy of it — for the pure, delirious pleasure of denouncing manifestations of evil in our midst. Nothing, it seems, is quite as satisfying as singling out our fellow citizens for their moral failings and indulging in fantasies of their fully justified punishment.

We see this on the right, we see it on the left, and we increasingly see it among ostensibly nonpartisan journalists. No matter where it originates on the political spectrum, it is an impulse we indulge at our peril.

How long will a citizenry consumed by the untamed lust to banish ideological opponents into outer darkness continue to view the sharing and alternation of political rule as a worthwhile civic habit and ritual? We may be dangerously close to finding out.
Here is an extract from the Andrew Sullivan article Linker was referencing. He is condensing the discussion of Socrates in Book VIII of Plato's Republic. From Andrew Sullivan, Democracies end when they are too democratic.:
The passage is from the part of the dialogue where Socrates and his friends are talking about the nature of different political systems, how they change over time, and how one can slowly evolve into another. And Socrates seemed pretty clear on one sobering point: that "tyranny is probably established out of no other regime than democracy." What did Plato mean by that? Democracy, for him, I discovered, was a political system of maximal freedom and equality, where every lifestyle is allowed and public offices are filled by a lottery. And the longer a democracy lasted, Plato argued, the more democratic it would become. Its freedoms would multiply; its equality spread. Deference to any sort of authority would wither; tolerance of any kind of inequality would come under intense threat; and multiculturalism and sexual freedom would create a city or a country like "a many-colored cloak decorated in all hues."

This rainbow-flag polity, Plato argues, is, for many people, the fairest of regimes. The freedom in that democracy has to be experienced to be believed — with shame and privilege in particular emerging over time as anathema. But it is inherently unstable. As the authority of elites fades, as Establishment values cede to popular ones, views and identities can become so magnificently diverse as to be mutually uncomprehending. And when all the barriers to equality, formal and informal, have been removed; when everyone is equal; when elites are despised and full license is established to do "whatever one wants," you arrive at what might be called late-stage democracy. There is no kowtowing to authority here, let alone to political experience or expertise.

The very rich come under attack, as inequality becomes increasingly intolerable. Patriarchy is also dismantled: "We almost forgot to mention the extent of the law of equality and of freedom in the relations of women with men and men with women." Family hierarchies are inverted: "A father habituates himself to be like his child and fear his sons, and a son habituates himself to be like his father and to have no shame before or fear of his parents." In classrooms, "as the teacher … is frightened of the pupils and fawns on them, so the students make light of their teachers." Animals are regarded as equal to humans; the rich mingle freely with the poor in the streets and try to blend in. The foreigner is equal to the citizen.

And it is when a democracy has ripened as fully as this, Plato argues, that a would-be tyrant will often seize his moment.
This morphing of democracy into tyranny happened numerous times in the Greek democracies. It can be seen in the way the radical egalitarianism of the French Revolution led to the tyranny of Napoleon. The various Communist revolutions went through a similar development.
Ironically, Andrew Sullivan was expressing his alarm over Donald Trump! I can see the concern back then of a paralyzed democracy turning to a "strong man" who would protect the people, at the cost of the people's liberty, but Trump, for all of his vilification, has not actually governed that way. What Sullivan and Plato are describing exactly is the course of progressivism: sexual freedom, equality of men and women, multiculturalism, animal rights, resentment of "the rich," adults trying to be young, teachers trying to please their students, opposition to all authority, the repudiation of all limits upon what the citizens want to do.
Plato went on to say that Democracy ends when the have-nots vote away the property of those who have. The result is political chaos and social breakdown, which provokes a "friend of the people" to arise and promise to protect them. The people vote him into absolute power, whereupon "an excess of freedom" gives way to "an excess of tyranny."
Are we in this "late stage democracy"? Does this account for how former liberals are now turning politically to socialists and becoming increasingly authoritarian?
The United States, of course, is not a pure democracy but a representational constitutional republic, with checks and balances and the rule of law. Will that be enough to prevent social chaos, if the people have chaotic souls? Is there a way to counter or reverse the dysfunctions of democracy predicted by Plato that have already arisen?
Illustration: Napoleon Bonaparte by Jacques-Louis David [Public domain]