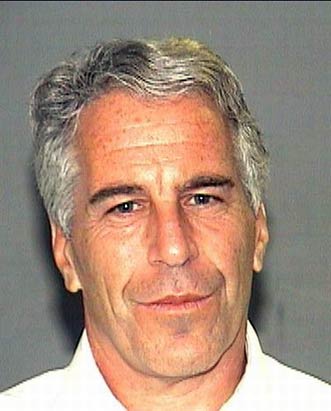 Billionaire hedge-fund manager Jeffrey Epstein has been indicted by New York federal prosecutors for the sex-trafficking of children. He is charged with molesting underaged girls–some as young as 14–and making them part of a sex network. This is not just another case of a prominent individual behaving badly. Epstein made the girls available to wealthy businessmen, celebrities, and politicians.
Epstein would reportedly fly guests on his private jet to sex parties at his various residences around the world. His Boeing 727 was nicknamed "The Lolita Express." He would take some guests to his private island, which locals called "Pedophile Island."
Wikipedia quotes the Miami Herald: "[Epstein's] plane records show that during the time he was abusing young girls, he was flying former President Bill Clinton, Harvard professors and administrators, Nobel-prize winning scientists, actresses, actors, philanthropists and a who's who of wealthy and powerful people to his island."
Bill Clinton was a frequent flier on the Lolita Express, taking some 26 flights. Clinton claims he never went to the island and that he never knew about the "terrible crimes" for which Epstein has been indicted. Clinton claims that the trips were made on behalf of the Clinton Foundation, for which Epstein is a major funder. But on at least five of those flights, Clinton reportedly ditched the Secret Service contingent assigned to protect ex-presidents, which raises suspicions.
In 2002, in a now embarrassing puff piece praising the financier, the New Yorker quoted Donald Trump: "I've known Jeff for fifteen years. Terrific guy. He's a lot of fun to be with. It is even said that he likes beautiful women as much as I do, and many of them are on the younger side. No doubt about it – Jeffrey enjoys his social life." President Trump hasn't been connected, as far as I know, to the Lolita Express or Pedophile Island. In fact, he reportedly banned Epstein from his Mar-A-Lago resort for sexually assaulting a young girl there.
But though Epstein was a major donor to Democrats, the Trump administration has already been impacted. Secretary of Labor Alex Acosta was the Florida prosecutor who in 2008 plea-bargained a prior case against Epstein. Instead of being convicted of statutory rape, Epstein pled guilty to the much-lesser charge of soliciting prostitutes. (Because he gave money to his victims after he abused them, they were classified as prostitutes!) For this, Epstein served 13 months in a private room in prison, with a work-release provision allowing him to go work in his office every day. The deal also included keeping the details secret–to protect the "big names"?–and promising immunity from further federal prosecution. This new case is said to focus on particular sex-abuse crimes in New York, not covered by the Florida deal, but Epstein's lawyers will insist that any new trial would constitute double jeopardy. We shall see, but prosecutors–as well as dogged investigative reporting from the Miami Herald's Julie K. Brown–are bringing the secrets to light.
Acosta defended his plea-bargain. When asked if he would do it again differently, he said that today "we live in a very different world." No, Mr. Acosta, the world in 2008 is the same world that we have in 2019. And while it is true that in recent decades our cultural mavens were much more accepting of the sexual abuse of children, it would still be wrong on Mars or Proxima Centauri b or whatever different worlds you choose. Under the pressure of the Epstein controversy, Acosta has resigned.
It will be interesting to see now who else will be brought down. Authorities have the log books of the Lolita Express. They have served a warrant at Epstein's home, where they found thousands of documents, records, photos, and films. Some reports say that Epstein filmed the goings-on at his parties and at the island so as to have blackmail material, should he ever need it. Victims are coming forward and telling their stories, including accounts of rape and sex slavery. Prosecutors have issued a call for anyone who knows anything about the case, including those who flew on the plane or attended the parties, to come forward voluntarily before they are become subjects of investigation.
Quite a few names have already been leaked. You can find them on the internet. Perhaps some are innocent, simply attending a scientific conference at the island, Epstein being a big patron of scientific institutions, or were simply socializing with a fellow jet-setter apart from any sexual activities. But the sexual abuse of children is particularly heinous, and anyone involved–or who, knowing about it, said nothing to the authorities–may face their downfall, no matter how rich and famous and powerful they are.
Photo: Jeffrey Epstein mug shot, Palm Beach County Sheriff's Department [Public domain] via Wikimedia Commons