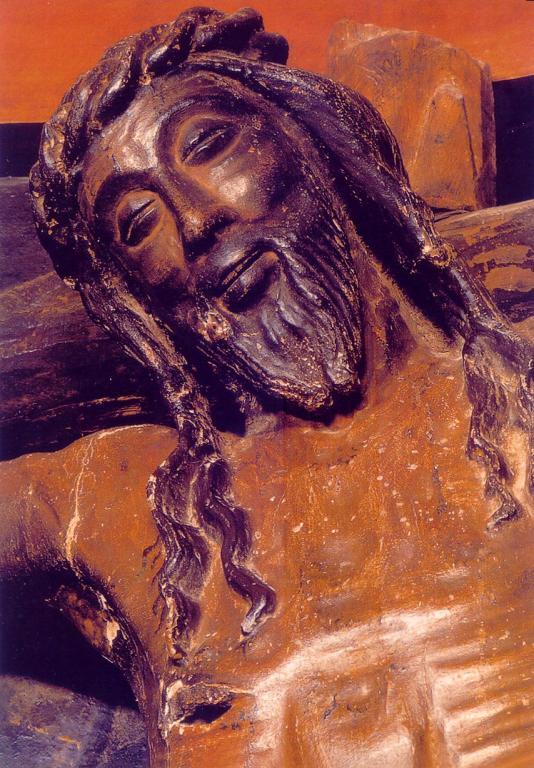 We talked about this Daily Luther Quote in our Bible class last Sunday:
[When someone is worried or sad,] he ought to think about Christ. You should say to him, "Christ lives. You have been baptized. God is not a God of sadness, death, and so forth, but the devil is. Christ is a God of joy, and so the Scriptures often say that we should rejoice, be glad, and so forth. This is Christ. Because you have a gracious God, he won't take you by the throat." (AE 54:96) ["Table Talk," Luther's Works Vol. 54, p. 96]
I had never heard this one before, but it's a wonderful and helpful saying with a host of applications, especially when we get mired down in our various miseries.
Luther is NOT saying that we shouldn't get depressed, that unhappiness is a sign that we aren't saved, that Christians should always be happy-happy, that negative experiences are not part of the Christian life.
Luther makes that clear throughout his writings.  He is the great theologian of the Cross, which refers not only to his theological understanding of Christ's atonement for our sins in His crucifixion but also to his exploration of the crosses that Christians themselves must bear as they live out their faith in a world of sin and suffering.  Luther himself struggled with deep depression, with what the poet calls "titanic glooms."
The point, though, is that even as we undergo these bleak feelings, we can remember that just as Christ on the Cross had a joy set before Him (Hebrews 12:2), so do we (John 16:16-22).  We can have a foretaste of that joy here, even in the midst of our struggles (2 Cor 8:2) and also in the ordinary pleasures of our lives (Eccles 8:15).
So "Christ is a God of joy."
I was also struck by what Luther says about the devil:  "God is not a God of sadness, death, and so forth, but the devil is."  The devil IS a god of sadness and death.
Look at the imagery of the occult, of Satanists, and their fellow-travellers.  It's all horror, monsters, dead bodies, and evocations of pain and despair.
So much of our culture today–music, film, art, literature–and our contemporary experience is preoccupied with darkness.  For all of our apparent prosperity, many of us are desperately unhappy and yearn to break out of the darkness.  But some people actually revel in that darkness, finding it entertaining and comfortable, to the point of preferring it to joy.
And this is the judgment: the light has come into the world, and people loved the darkness rather than the light because their works were evil. For everyone who does wicked things hates the light and does not come to the light, lest his works should be exposed. But whoever does what is true comes to the light, so that it may be clearly seen that his works have been carried out in God."  (John 3: 19-21)

Again Jesus spoke to them, saying, "I am the light of the world. Whoever follows me will not walk in darkness, but will have the light of life." (John 8:12)
Illustration:  "The Smiling Christ" of the Castel of Saint Francis Xavier, Navarra, Spain. 15th century, Grentidez [Public domain] via Wikimedia Commons