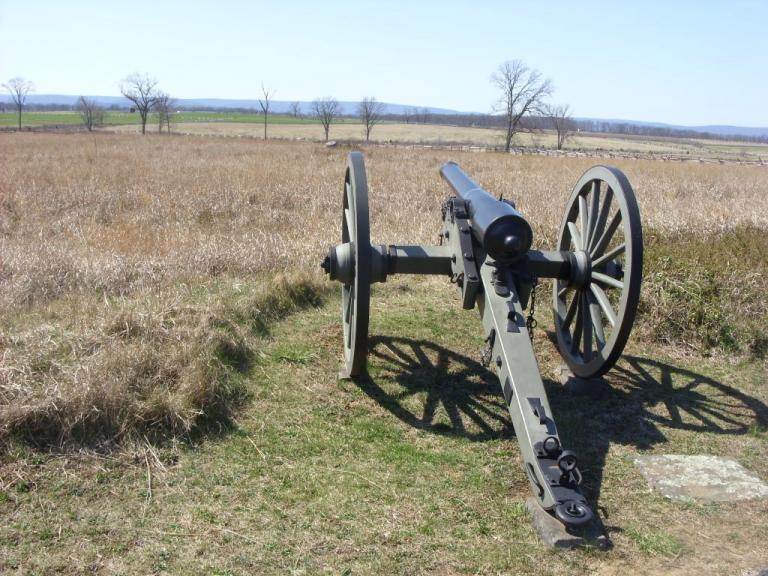 When you went on family vacations, did you visit historic landmarks? Did your parents take you–or did you take your children–to Civil War battlefields, the restored houses of prominent Americans, and the sites where great events took place? Have you been to Colonial Williamsburg, Independence Hall, Plymouth Plantation, Lincoln's Tomb, or Mt. Vernon? Have you seen the Liberty Bell, the U.S.S. Constitution, the Battleship Missouri? Have you been to presidential libraries, museums about national or local history, period villages populated by historical re-enactors?
We stopped at all kinds of places like that when I was growing up. We took our own kids to them. And to this day, when I am traveling by myself, I can't resist a National Monument, whether it is an Indian burial ground or a Spanish Mission or a Revolutionary War site. I have looked up and tracked down the childhood addresses of Patsy Cline and T. S. Eliot; I have seen where the Osage murders were tried; I have visited the UFO sites in Roswell, New Mexico. I love it when a sense of history comes together with a sense of place.
But fewer and fewer Americans are visiting historical monuments and landmarks. So reports an article by M. Scott Mahaskey and Peter Canellos in Politico entitled Are Americans Falling Out of Love with Their Landmarks?
Colonial Williamsburg attracts half the visitors it did in the 1980s. Attendance at the Gettysburg Battlefield is at a 10 year low. Attendance is even down at the National Air and Space Museum–where you can see the Wright Brother's first airplane! The Mercury space capsules! The moon lander!–which still attracts foreign visitors but a dwindling number of Americans.
Why are Americans losing their interest in their country's history? The writers of the article, Mahaskey and Canellos, say that pride in all things American was at its peak during the Cold War years. Now that we are not locked into an existential struggle with Communism, the interest has cooled.
Mahaskey and Canellos also say that the "mythology" of America has been challenged by a more complicated picture, as we are more aware of the bad parts of American history, especially slavery and what colonists and Western settlers did to the Native Americans.
They point out that the national landmarks, for the most part, are now telling this more complicated story alongside of their traditional celebration of American accomplishment. Those two sides of the story do not necessarily cancel each other out.
I would say that a big part of the problem is that many schools have stopped teaching American history altogether. When they do, they often approach history in terms of broad sociological forces and the dynamics of various social groups–as opposed to stories of individual achievements and colorful events–and, again, concentrate on America's failures.
So why would anyone want to visit places associated with a history like that?
Those of you from other countries than the USA, are you also seeing a decline of interest in history–at least in historical tourism–or is this an American phenomenon?
Do you have any theories why interest in historic places has fallen off? Do you have any ideas about how such interest could be built back up?
Or do you agree with Henry Ford that "history is bunk," that history is nothing more than dead tradition that holds us back and that the present and the future is what we should concentrate on? Or do you agree with novelist William Faulkner that "The past is never dead. It's not even past"?
Photograph: Gettysburg Battlefield by Doug Kerr from Albany, NY, United States [CC BY-SA 2.0 (https://creativecommons.org/licenses/by-sa/2.0)] via Wikimedia Commons