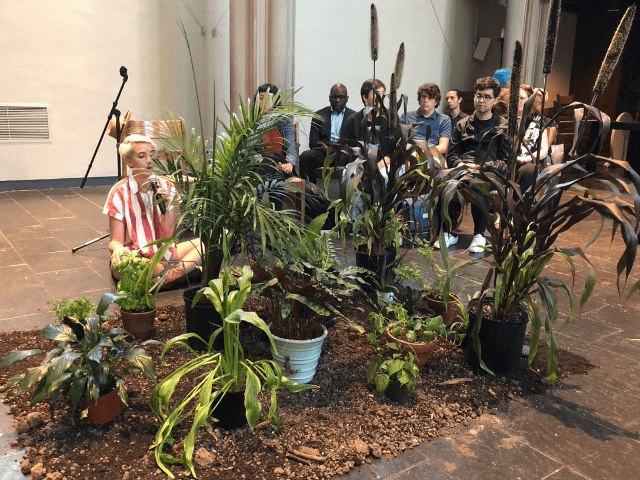 Union Theological Seminary in New York City has long been one of the most respected and academically-prominent institutions in mainline liberal Protestantism.  Earlier this week, during a chapel service, the seminary students confessed their ecological sins to plants.
The seminary sent out this tweet on Tuesday:
 Today in chapel, we confessed to plants. Together, we held our grief, joy, regret, hope, guilt and sorrow in prayer; offering them to the beings who sustain us but whose gift we too often fail to honor.