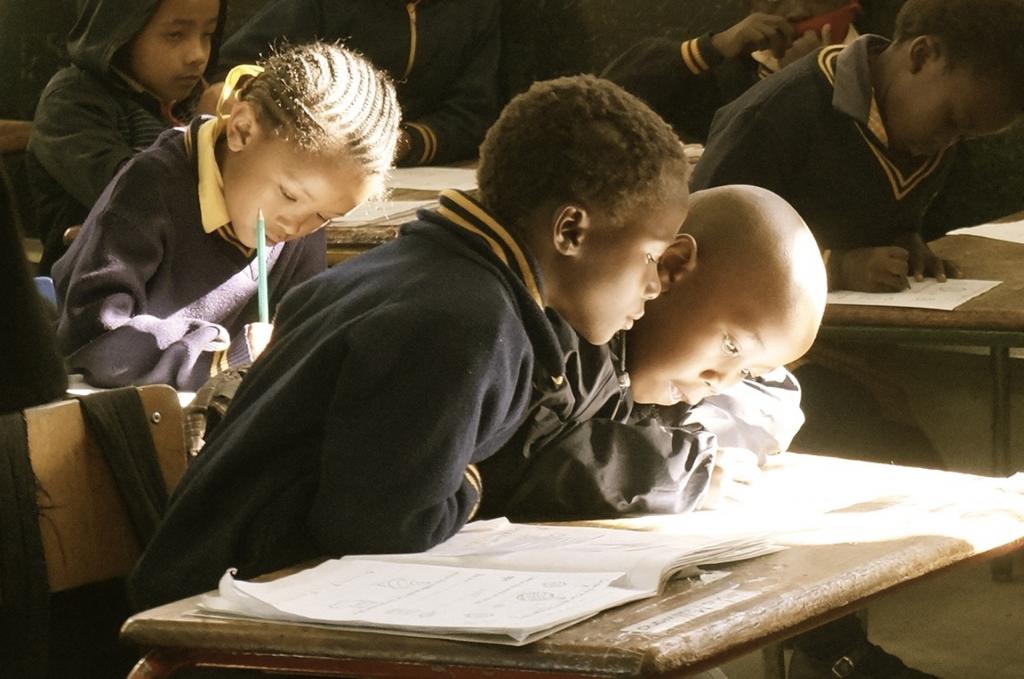 In our last post, we discussed how classical education–with its liberating effects, as evidenced in its impact on the leaders of the Civil Rights movement–is shaping up to be a vital alternative to the failures and implicit racism of contemporary progressive educational theory. Today we will focus on how an increasing number of black parents and students are, in fact, turning to this approach.
Classical educators Christopher Perrin and Anika Prather have written an article entitled The Post-COVID Classical-Education Boom. They describe how the forced homeschooling caused by the COVID school lockdowns caused many parents to recognize the weaknesses of the progressive educational establishment and to discover the alternative of classical education, whether in homeschool curriculum, online classical academies, or classical schools (many of which are classical Christian schools).
The biggest surge in coming from black families:
Demand for classical education is particularly notable among African Americans. In August, a study by the RAND Corporation found that 18 percent of African-American families were uncertain about sending their children back to public schools this fall — compared with just 6 percent of white families. This hesitancy stems in part from pre-pandemic concerns about safety, transportation, and lack of learning. But the pandemic put those problems into sharp relief. And the number of African Americans choosing to homeschool grew from 3 percent to 16 percent. Many of them are choosing classical learning.

Urban classical schools (such as Hope Academy in Minneapolis and The Oaks Academy in Indianapolis) that enroll higher numbers of African Americans and students of color are on the rise. And African-American educators are sharpening their knowledge in this area. ClassicalU's course "The Black Intellectual Tradition and the Great Conversation," which one of us, Anika Prather, is co-teaching with Angel Parham of the University of Virginia, has seen rapid enrollment.

We shouldn't find this surprising. Black history is intertwined with the classics. It is impossible to understand great champions of human dignity and freedom such as Frederick Douglass, W. E. B. Du Bois, and Martin Luther King Jr. without reading Exodus, Aristotle, Luther, and Shakespeare. African Americans are not isolated. Their experience is part of a broader conversation that spans millennia — an expansive history of adversity and triumph, trial and redemption. It's only when the black experience is viewed as part of the "great conversation" that we can see subjugation as a dark episode to address, but far from the definition of black existence.

Unlike so much contemporary politicized teaching, classical education studies the great human ideas and texts as a source of common ground across cultures. Important issues such as race and identity become simultaneously illuminated and contextualized in the face of fundamental questions about the broader human experience: What are freedom and liberty? What is justice? What is a good society? What are right and wrong?

No person — black, white, brown, or otherwise — can live a flourishing life without confronting these human questions. This is why many parents and students of all races are turning to classical academies. For the first time, many parents have found schools that help each student learn what it means to be human and to embrace the great adventure of a full and good life.
Some of those urban classical schools are public charter schools. But even more are classical Christian schools, including Lutheran parochial schools that have gone classical.
As I said last time, "the truth that we are all members of a common humanity is exactly what we need to recover in order to combat racism and national polarization. Classical education conveys that truth, as opposed to the contrary ideologies that teach that racial division is inevitable and that all of our diverse groups, instead of enhancing our humanity, are simply trying to oppress each other."
That truth is also an important Christian revelation. Churches that want to have an important social impact and to work towards racial reconciliation would do well to start classical schools.
Photo by form PxHere. CC0. Public Domain