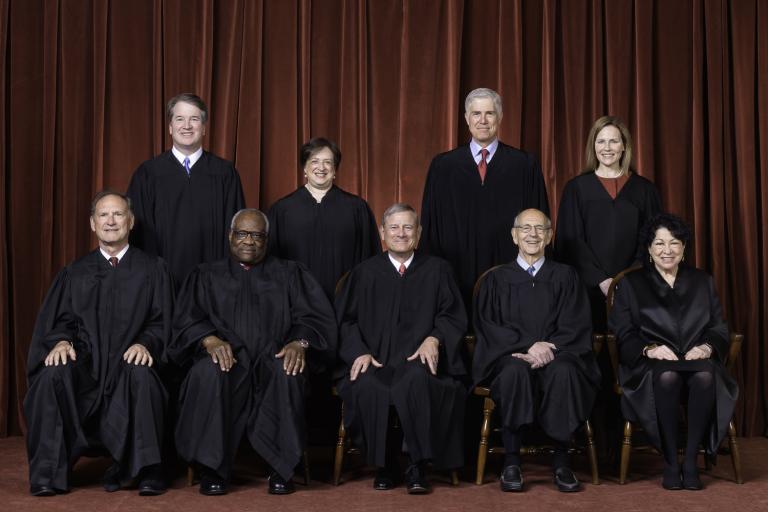 A leaked copy of a draft opinion indicates that the Supreme Court will overturn Roe v. Wade, the case that legalized abortion throughout the nation.
It is just a draft, dated February 10, but it has the approval of five justices  (the author Alito, Thomas, Gorsuch, Kavanaugh, and Coney-Barrett), which would constitute a majority decision).  Three justices are dissenting (Breyer, Sotomayor and Kagan).  Chief Justice Roberts has evidently not made up his mind.
Many observers thought the justices, in considering Mississippi's case to restrict abortion (Dobbs v. Jackson Women's Health Organization), would define the abilities of states to regulate abortion, while stopping short of overturning Roe v. Wade completely.  But this decision throws out the precedent root and branch.