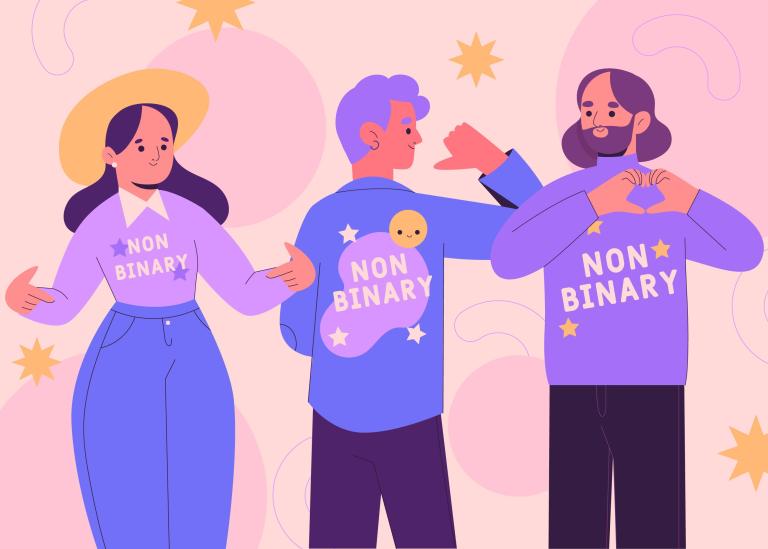 When we think of "transgender," we usually think of men wanting to become women and women wanting to become men.  But there is more to it than that.
Yesterday we posted about the 130 genders listed on an application form for San Francisco's guaranteed income for trans people.  Most of them were variations on the theme of being "non-binary."  That is, being neither a man or a woman.
It occurred to me that people who claim this gender identity may be casualties of the sexual revolution and of radical feminism.
Yes, human beings have a powerful drive for sex.  But we also have a powerful drive not to have sex.  Virtually every culture fences off sex with taboos and moral rules.  Virtually every human being has inhibitions about sex.  Because sex by its nature is for marriage and procreation, it is too important and too powerful to trivialize.  Women need to protect themselves and be protected against sexual predators, and men need to cultivate the self-discipline not to become sexual predators.