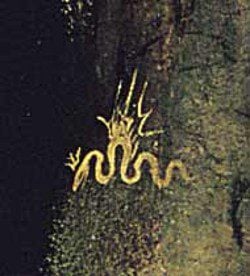 Mocking a survey is defined as fascism, a tale of two Supreme Courts, and a Lutheran pastor is driven out of Canada.
Mocking a Survey Is Defined as Fascism
In my experience, engineers, who by profession must work with objective reality, are among the most resistant to postmodern constructivism and woke ideology.  This is especially true of engineering students.
An Oregon State University study of LGBTQ students in STEM fields posted an online survey designed to assess transgenderism among engineering students.  Some of whom responded with imaginative mockery.  The question "what is your gender?" provoked answers such as "pansexual attack helicopter."  When asked, "what is your race?" the answers included "Afro/Klingon-Asiatic Galapogayation" and "Native American (Elizabeth Warren)."  When asked, "what is your disability?" the answers included "being 2.86% white," "transgenderism," and "my country is run by communists."