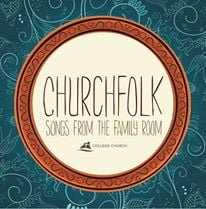 In my last post I spoke about taking one of my sons to college.
Well, he has been delivered into the hands of the folks at Geneva College in Beaver Falls, Pennsylvania. I am confident that he's going to shine there.
Today I get to talk about his older brother, the Wheaton grad. Caleb is on the staff of College Church in Wheaton and one of the things he's worked on recently is something called, ChurchFolk.
He and two other people lead the group. Over the summer they've gathered each week for a fairly informal recording session in the homes of the group's members. Caleb records and edits the videos. You can find other recording on YouTube on the College Church channel.
Caleb is on guitar facing the camera in this video.
Enjoy!