What do all these things have in common: broken home, Scientology, fatherhood, and writing?
Answer: I've experienced them all.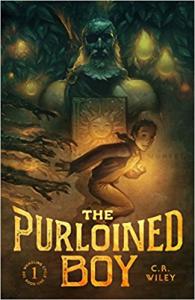 I was interviewed last week by a new friend for his podcast. The podcast is called The Chris Craft Show and it is hosted by, you guessed it, Chris Craft.
Chris has a number of things going on and this podcast is a new venture. I encourage you to give it a listen.
I enjoyed the conversation very much. Hopefully you will, too. While long-time readers of this blog will recognize familiar themes, there may be a couple of things that could be news. For example, the fact that for a portion of my childhood I grew up in Scientology. Another bit of news perhaps is that I spent time in a foster home.
The conversation is wide ranging and these bits of my biography are just starting points for some pretty significant things.
Chris and I talk about my books, of course, (as implied in the title of this post), and the discussion of fatherhood gets into a few topics I don't generally write about here at Patheos.
So, without further delay, here's the link to the podcast. (Please subscribe to Chris's show, I'm sure he'd appreciate it, and you'll get a lot out of it, I'm sure.)
Just one correction. In the interview I say Karen Black was in the 1989 film, Look Who's Talking. I should have said Kirstie Alley.
—-
Interested in learning more about my book, Man of the House? Wipf and Stock, the publisher of Man of the House, has given me permission to share a little sample of the book with you. The hope, of course, is you will like it enough to purchase a copy. Enjoy!.
Click here to download the book excerpt as a PDF: Man of the House_Excerpt