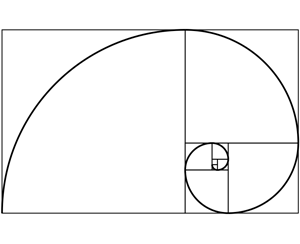 Guest Post by Kathleen L. Housley
In November, I attended a colloquy presented by Image on Evolution and the Imago Dei: The Artist as Translator—a significant subject about which I could write pages. Instead, I am going to write aboutsomething simpler: the value of people coming together, to be near each other, to talk face to face.
The word face is important in the Bible; it means to turn toward, to stand opposite, to look someone in the eye. To see the face of God, as Moses longed to do, is to see God directly, the Imago Dei, without anything or anyone coming between.
The word near is also important. In a Bible lexicon, near (if it is included at all) is not in the same category of spiritual importance as grace, love, and forgiveness. But perhaps it should be. As Isaiah declares in 55:6, "Seek the Lord while he may be found; call on him while he is near." The implication is that he cannot always be found, that he is not always near. So also, in the Book of Mark, the first words Jesus speaks are: "The time has come. The Kingdom of God is near."
Being near in both time and space is radically different from being joined as one. In this respect, there is the beautiful Psalm 131, in which the psalmist writes that he has quieted his soul; it has become "like a weaned child," at peace with being near to, but separate from, his mother.
Before I go further, I need to describe the place the colloquy was held, because it has an ineffable quality that tinctured our talk. Ft. Casey is on the western side of Whidbey Island, north of Seattle. Built at the end of the nineteenth century to defend Puget Sound, the fort is Victorian in style. The officers quarters have been converted into a B&B by Seattle Pacific University, but all the original architectural details remain: tin ceilings; porches with high-backed rocking chairs; fading photos of soldiers on the walls; even single-pane windows that rattle in the wind—and there is always wind.
What is left of the battlements stretch along the top of the cliff, from which the Olympic Range can be glimpsed when the clouds part and the sun breaks through. The word cliff is a misnomer; it is really a very steep slope composed of soft glacial till, not hard rock. Because it is being eroded by the ocean, it conveys a sense of impermanence. Not too long ago in geological time, all of Whidbey Island was under ice. In the future, as the oceans rise, it may be underwater.
There were only twelve of us at the colloquy, funded by the BioLogos Foundation. Like the impermanence of the island, we blew in Thursday evening and whirled out Sunday morning, leaving no trace. But in that brief span of time, something stunning occurred: we talked—face to face.
We were brought together by our individual efforts to combine science and faith in our art, music, writing, and research. As Cal DeWitt, an ecologist, said on the first morning we were together, we are all trying to sing from two books, the book of nature and the Bible.
It is a rare experience to sit around a table with a small group of people (creative in different ways), and listen to them talk personally about their work. So it was that the composer Toby Twining played part of his stunning Chrysalid Requiem, explaininghow the singers intentionally slid off pitch while the overtone—that high pure note that rises up from throat singing—stayed constant.
Linnea Spransy talked about how she uses mathematics in planning her complex, labyrinthian art. Sometimes Mobius loops occur; at other times, a fractal replication leads toward infinity. Sharing his profound love of nature, Cal DeWitt led us on a walk of a small prairie that is being preserved on Whidbey Island. No YouTube presentation, no Skype conversation, could have carried as much meaning as being near Toby and Linnea as they talked, or watching Cal stoop down to identify a seedpod.
Long before humankind figured out the laws of thermodynamics, the Old Testament writers knew that near was a powerful place to be. From a chemical standpoint, near is what brings life into existence. You don't have life if you don't have energy; and you don't have energy if you don't have flow (think of electrons jumping between orbits, and the forming of atomic bonds, leading eventually to the creation of molecules); and you don't have flow if all things are inert, too cold, too hot, or too distant.
Yes, on the quantum level there is such a thing as non-locality; but on the Newtonian-level, near matters.
One thing I have always appreciated about the events sponsored by Image, including the Glen workshops, is that there is an unforced and shared spirituality undergirding everything. At the colloquy, we said grace; Friday evening ended with compline. This mindfulness of God damps down competition, increases cooperation, and centers even the most intense debate. And it does one thing more: it "prepares the way" so God can draw near.
What happens then? Isaiah says it best (with a bow to Cal DeWitt): when you call on God while he is near, you shall go out in joy and be led forth in peace. Whidbey Island and Puget Sound will burst into song before you, and all the prairie grasses will clap their hands.
Kathleen L. Housley is the author of eight books and an Image Artist of the Month in 2007. Her two collections of poetry, Firmament and Epiphanies, explore the borderlands between science and religion. Her poems have also appeared in Image, Bio Logos (online), The Christian Century, and Ars Medica.
This post was made possible through the support of a grant from The BioLogos Foundation's Evolution and Christian Faith program. The opinions expressed are those of the author and do not necessarily reflect the views of BioLogos.
You can make your tax-deductible gift to the Image "Making It New" campaign here.