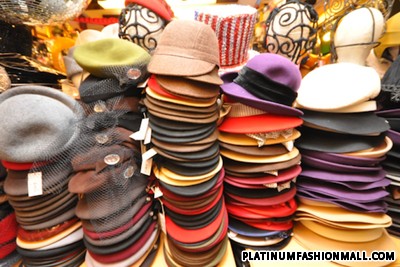 I'll be honest, it might not show but working away from my family eats away at me. Especially in the early months of motherhood, it pained me to leave my daughter behind. Now that she is more independent, the burden of my working has shifted slightly from causing me self-inflicted pain, to being verbalized by my daughter who pleads with me not to go to work every morning. For a while I thought no good would come to my family as a result of my job, and that working was an entirely selfish endeavor. In my most optimistic view point, I was at least being energized by breaking away so that the moments I spent with my daughter were as happy and fun as can be. But, all children have their downs. When you invest so much hope into maximizing the 2 or 3 hours a day you spend together, having that time overtaken with tantrums and fights with your toddler is particularly heart-breaking.
Working like everything else has benefits in addition to such drawbacks, and I constantly oscillate between the two. The feelings of guilt or neglect for not being with the children linger. Realistically, little else is as fulfilling as being there for your family. At the same time, if dealt with properly, parting from them could mean a stronger more intense bond during the times you are together. Working also allows me to keep part of myself to myself, without sharing it with the kids/family. Although this might be hard to appreciate now, I am sure this will be valuable later in life.
Often dealing with work, home, and juggling the two creates stresses that can naturally spill into the marriage. Going from home to work and vice versa is not as easy as changing hats. The divisions of responsibilities among husband and wife become blurred and create tensions when roles are not well-defined. This becomes a great exercise in communication and cooperation. Another fact of life for the working mom and her family is being on a tight work schedule. Having time constraints means working moms are not privy to as much socializing with other moms where valuable things can be learned. On the other hand, tips gained from socializing can alternatively be gleaned from, e.g., blogs which can provide another community and a more concentrated dose advice from other moms.
In my experience, one of the biggest challenges is the little support beyond the immediate family (husband, one's own mom, etc.) for working moms, especially ones who aren't working out of financial need. I spend most of my spare time with women who either don't work or have part-time jobs, and who are not career-oriented and who are rarely interested in what I do. Very little conversation takes place about what I do outside my home, which is a big part of who I am that is left feeling invalidated and isolated. There are others yet who idealize the notion of working and having additional income. They repeatedly wish to be in my position without first fully understanding my feelings and circumstances, a fact that underscores the need for open and honest discussions among working moms and moms of all types.
Although I don't personally know that many working moms, I'm sure that I'm not alone in this. Unfortunately, there are not many working mother role models in my life―it is my hope that through this blog we can muster enough honest personal reflections and opinions from mothers and daughters who have been or have had working moms at some point in their lives. I wonder what challenges other working moms face. What effects has working had on your children, for those with older kids? If you have had a working mom growing up, what was it like? And has your perception of it changed now as you look back at it?
The advantages I listed here are among a few reasons why I choose to be a working mom. Besides for my family's support, which I could not have lived without, I also find that changing my perception of what a "good mom" is has dramatically improved my outlook. That perception began with my mom, who devoted her life to exclusively raising us during our childhood. I so appreciate how great a mother she is that I want that for my family, which has made it difficult to accept slightly lower standards for myself for e.g. meal preparation, household chores, etc., etc. I constantly tell myself that alhamdulillah, as long as my daughter is in a wholesome environment, clean, happy, and healthy—she is doing well. Ultimately, I thank Allah for providing me the choice and the ability to make it, and ask for contentment with my decisions once they are made.
Dalal Kanan
Dalal is currently a chemistry graduate student living in NJ interested in learning more about how people manage their various hats. Above all, she loves being mom to one gregarious toddler.