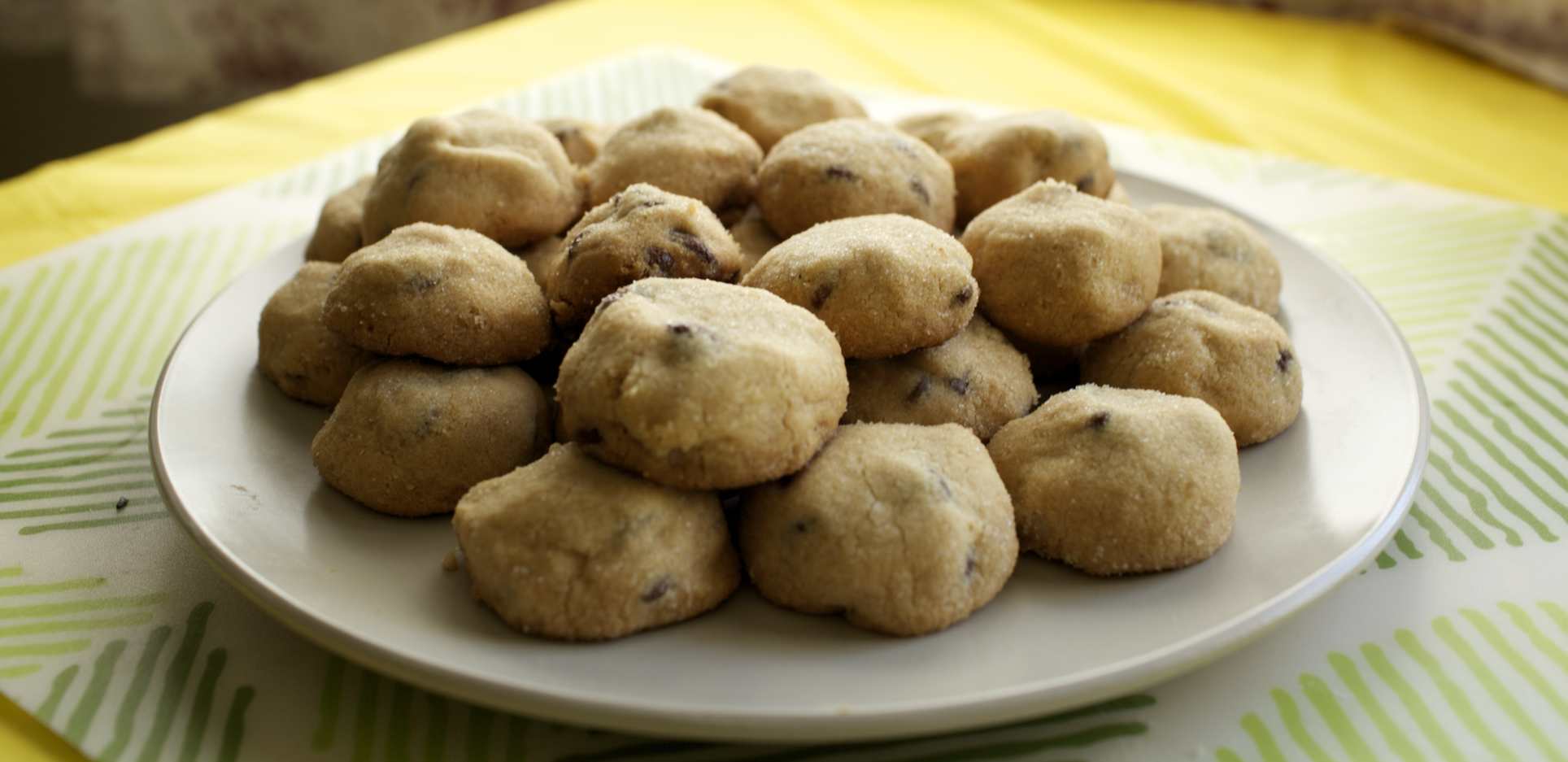 Last autumn, a kind family from the neighborhood gave us an older television. It was a big, sturdy clunker, the kind of thing you don't mind putting in a family room with young children and nerf balls. They were even so kind as to haul it over to our home and set it up for us.
To return the kindness, I baked some of our traditional Ramadan cookies for them last December. I knew the mother, Natalie, enjoyed cookie exchanges over the holidays. Every Christmas, she baked over 20 dozen cookies and shared them with family and friends. I hoped my cookies would be a thoughtful gesture. Sure enough, I was right. The family adored the cookies and thanked me graciously.
A year later, Natalie called me one day. "I would really love to have your Ramadan cookie recipe," she says, telling me how much she enjoyed them with her best friend. This year her best friend was going to take her to see Martina McBride (a country singer and songwriter) for her birthday. Afterwards they were going to have the pleasure of meeting her. "We want to bake your Ramadan cookies and include them in a Christmas gift for Martina McBride," she went on to say. Wow.
I wondered if Natalie will tell Martina McBride about me, her Muslim neighbor. I wondered where my cookies would travel to next? Who else might try them and ask for the recipe? Sometimes, a simple conversation over cookies could become so much more. They may have just been cookies, but I felt my small act planted seeds of kindness for the future.
I would like to share my recipe with Grow Mama readers, and hope that they also inspire you to carry out your own acts of kindness.
Ingredients:
1 cup salted butter (at room temperature)
1/3 cup fine white sugar
2 tsp. vanilla extract
2 cups sifted all-purpose flour
11.5 oz. milk chocolate chips
—
Preheat oven 325 degrees F.
Combine first four ingredients in food processor, and pulse until well blended.
Remove from processor and add the chocolate chips. You want to use good quality chocolate chips for this recipe; I myself prefer the European style chips. To form the cookies, make small balls, the size of dates and roll in white fine sugar. Place on cookie sheet and bake at 325F for 25 to 35 minutes, or until they are slightly golden.
Sarah Ibrahim
Sarah Ibrahim is a loving mother of two budding mountain climbers. She enjoys healthy cooking, reading and finding creative ways for family exercise.