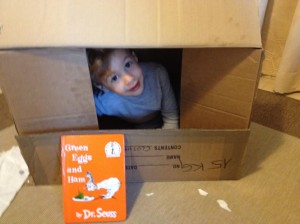 It becomes easy to leave things behind when you move around as much as we do. In fact, we weren't always like this. There was a time when we laid our heads to rest and thought our pillows would never change. But then one day we woke up and were on a plane flying across oceans to live in Europe, and a year and half later, the Middle East. So as you can imagine, we try to travel light, especially with our small children.
I believe I have become a minimalist over the past couple of years. I like my home free of clutter, and I like my closet fairly empty. In fact, every 6 months or so I do an entire clean out, discarding or donating any unused items. My husband hates that I do this! Mainly because there are some things he knows he will never find again. But, he can never seem to recall what exact "thing" he is looking for.
I recently read an article called "Successful parenting without spending money: a mother's story" where one British mom took a vow not to spend a single dollar on any child-related items for a whole year and blog about it. The items included: diapers, toys, clothes, and baby food. The reaction she got from thousands of readers was one of disbelief and amazement. People were dying to see if she could actually do it. I really admired her taking this stand because so much of what our children have these days are unnecessary. In many ways, I try my best to live my life as this mom has strived to do for a year. Children are in fact very simple beings who find pleasure and happiness in basic things. You begin to figure this out rather quickly by traveling and moving around often.
My family and I have been staying in a temporary apartment until our household cargo arrives on ship, which leaves me with very little to entertain my children. However, I was smart enough to send a few essential toys through airfreight such as: a box of Legos, a wooden train set, some puzzles, and books. Of course, the kids played with these items briefly. However, to my amazement, the kids (6 and 2.5 years old) took were most interested in the cardboard boxes that these items arrived in.
Over the course of a week, I saw those cardboard boxes transform into a house, a bed, a pirate ship, a school, a cat house, a tunnel, a reading nook, and countless other imaginary play things. The boxes have remained permanent fixtures in their room and are their main "toy" of choice on a daily basis. Now don't get me wrong, of course my kids have toys like any other child, but I've realized that they don't really need them the way I think they do. The same way they don't need iPads, t.v., X-Box, or the latest gadgets and gizmos that toy stores tell parents they need to keep their kids entertained.
I have asked and been asked this question before: "If your kids don't watch any t.v., then what do they do all day?" Amazingly, the answer to that question is simple. They will play! They will find something to do without any urging from you. It may take a day or two of adjustment, and you may need to occasionally throw some ideas at them or join in on their fun. However, I urge you to try it for yourself and see what your kids are capable of.
Let your next gift to your kids be a cardboard box.
Christina Elahmar
Christina Elahmar is an ex-pat living in Dubai. She is a homeschooling mom of two, and a former English teacher and writing consultant. Follow her adventures in homeschooling at christinaelahmar.blogspot.com.